Osmo vs Plugo: Educational AR Games Comparison
Globally, children spend on average 3 hours of screen time daily, with the United States of America leading with 7.5 hours. The recommended screen time is 1 to 2 hours per day for children aged two years and above.
This time needs to be utilized to aid children in attaining developmental milestones through fun, versatile and engaging activities.
 Did you know children learn better with visual aids? Graphics and images help break down information into manageable pieces that can be easily understood by children. It is estimated that visuals improve learning by 400% because one way to ensure children store information in their long-term memory is to pair concepts with images.
According to research, successful integration of games in teaching improves participation, helps learners adopt social and emotional learning, and develops problem-solving skills.
 Developers have come up with Augmented Reality (AR) games that help young children integrate the visual and audio content of a game with their environment.
Osmo and Plugo are AR fun educational games for children that can be used in school or at home. They come in excellently attractive packaging that attracts the attention of children. However, there are differences between the two games: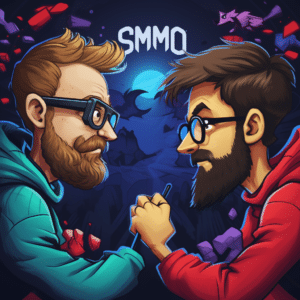 Osmo vs Plugo: Overview
Plugo 
 Plugo is an entirely math-based game developed for children aged 5 to 11 years. It offers exciting educational games conceptualized to integrate fun into learning for children.
The games aim at developing mathematical intelligence, analytical skills, critical thinking, logical reasoning, and comprehension abilities. It offers basic mathematical activities; addition, subtraction, division, multiplication, place value, sequences, and patterns.
Plugo game sets;
Plugo letters. This set helps a child with spelling and the development of grammar.

Plugo farm helps a child understand farming practices and businesses

Plugo detective. It aids in developing problem-solving skills in children by unveiling clues to solve  virtual crimes

Plugo count is a game that helps children learn mathematics with fun

Plugo link. In this game, the player practices how to build, balance, and design STEM puzzles

Plugo tunes. This game offers a player a chance to practice how to play the piano

virtually

Plugo STEM wiz pack. This is a combo kit containing; a link, letters, a gamepad, and animals.
 Plugo games have 250 levels that progress in difficulty from entry to mastery level. A game kit comes with 1 gamepad, 5 interchangeable kits, a foldable game mat with a docking station, and 1 count spike.
Also included in the kit are 2 sets of numbered (0-9) rings, and 4 arithmetic operator rings (-, +, /). These accessories are brightly colored and thus highly attractive to young minds.
 Plugo games are easy to navigate and come in charming, entertaining graphics that attract attention. However, critics have noted that the games lack a logical educational sequence. Capitalization of letters negates the purpose of developing grammar mastery since young children use lower letter cases ten times more than capital letters. Discrepancies between voice and written screen content are a major setback.
Compatible Devices
 The following devices are compatible with Plugo: iOS – iPad 5th generation or newer, all models of iPad Pro except Pro 12, all models of iPad Air, iPad Mini 2nd generation or more recent version, iPhone 6 or newer, Samsung devices: 2015 and newer, 2GB RAM and above. Amazon
– Fire 7 (9th gen 2019 release only), Fire 8 (8th gen 2018 release, and 10th gen 2020 release).
Osmo
Osmo is a rare blend of fun and education that provides hands-on learning. As opposed to Plugo, Osmo offers games in different academic subjects that are delightful and designed to grow the young minds of children between 5 and 12 years. 
Osmo Game Fields include:
Coding games are Coding Awbie, Coding Jam, and Coding Duo

Math field has Numbers and Pizza Co.

Drawing games include; Monster, Super Studio, Masterpiece)

Spelling. The spelling game is known as Word.

Fundamentals of Physics, game is named the Newton

Spatial relational skills have Tangram

World geography field boasts of Detective Agency
How to play Osmo
Osmo reflector bounces an image of the game piece arrangement or drawing into the device camera. The Osmo app then processes this image and either recreates the captured image on the screen or translates its effect into a story in the digital world.
A parent or guardian has to submit his email address and avail the player's details, whether real or fake. The minor's privacy is always protected since the reflector is covered and captures images of the game area only. Parent's/guardian's details are safeguarded under the game app's privacy terms and conditions.
 Osmo games come in multiple languages; English, French, Spanish and German. They are easy to navigate as attested by a user who has an autistic child who can navigate them comfortably.
The major disadvantage with Osmo is that it can't be played in an area without adequate lighting. The camera is not able to pick images in poorly lit areas. Another major con is that Osmo is not compatible with many gadgets thus limiting the number of potential users. Osmo kit contains a table base, a clip-on camera, and a range of games. 
Compatible Devices
They include All iPads except iPad (Gen 1- 4) and iPad Mini 1, Fire tablet 7 (9th Generation), Fire HD 8 (8th & 10th Generation), and Fire HD 10 (9th & 11th Generation).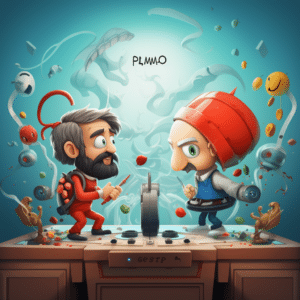 Pros and cons of educational games
Pros
Increased memory capacity

Fosters emotional and social learning

Boosts student-centered learning

Improves risk-taking and problem-solving skills

Increases multitasking abilities.

Player develops decision-making skills 

Improved attention to details

Makes learning more enjoyable and effective

Improves cognitive skills and situational awareness
Cons
Increased screen time which is harmful to young children

Games have no personalized learning goals

Can lead to social disconnections

They can be a source of distraction

Requires technology learning curve
Overall, considering the advantages of educational games to the learning experience of young children, Osmo and Plugo games are worth trying.