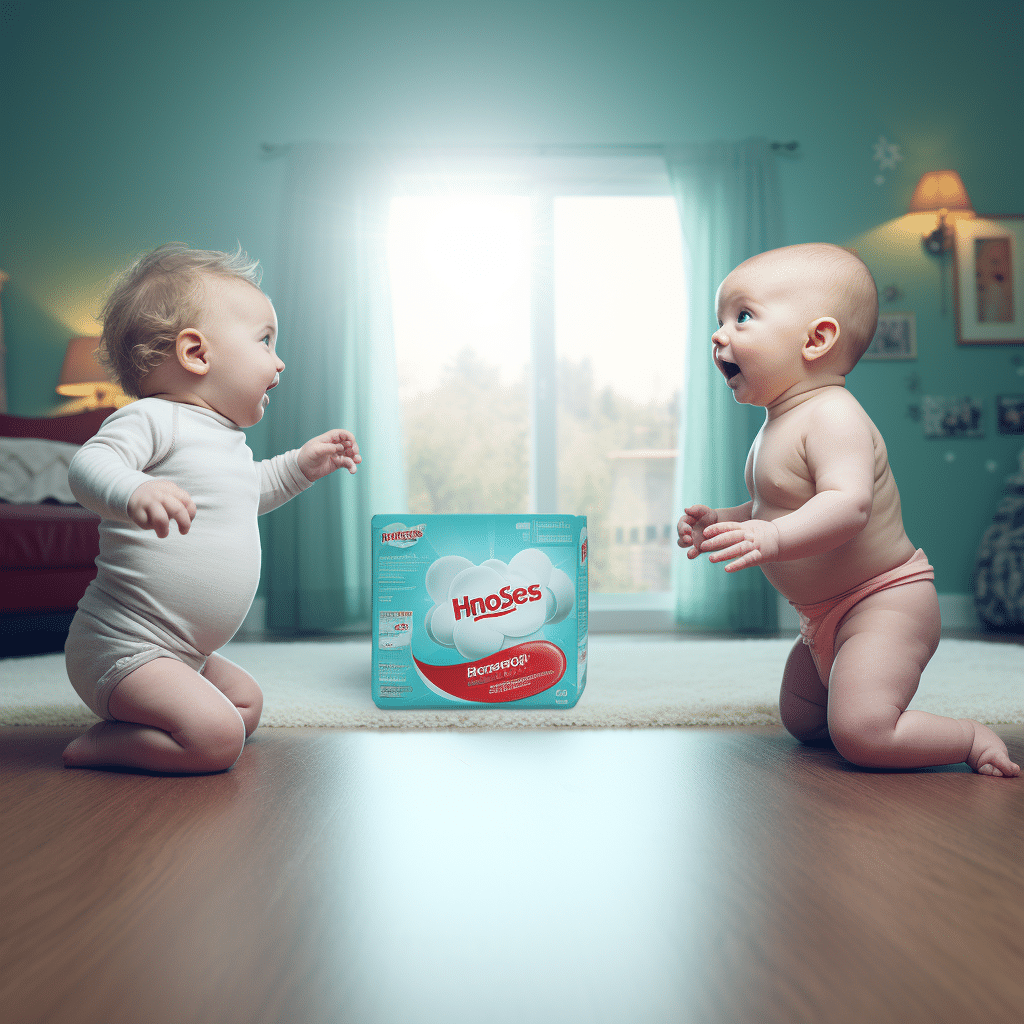 Huggies Little Movers vs. Pampers Cruisers: Comparison
Huggies Little Movers vs Pampers Cruisers: As a mum, the smiles on your little one mean the world. And one key contributor to a happy child is dry and clean diapers. Not just diapers but high-quality diapers that are comfortable and don't leak.
Poor quality diapers lead to nappy rash and allergies, compromising your child's safety and health. What's more, they can result in a wastage of money as you'll have to buy more supplies than necessary. 
So, what makes a good quality diaper? Picking the right diaper may be challenging, especially if you are a new mom. The countless diaper brands in the market can cause confusion.
You may look at pampers and think it's incredible, then realize Huggies is also great with more unique features. To relieve the confusion, this article discusses two products of popular diaper brands, pampers cruisers from pampers and Huggies Little Movers from Huggies.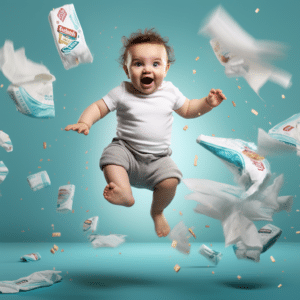 Similarities Between Huggies Little Movers And Pampers Cruisers
Users 
Pampers Cruisers and Huggies Little Movers are both designed for the same users. Toddlers or older kids who are more active and mobile. They are not suitable for younger babies or newborns. 
Safety
Safety is a crucial aspect of kids' health. And the good news is that both brands are reliable and have been around for a while. 
Huggies Little Movers is a hypoallergenic diaper free from paraben, fragrance, elemental chlorine, lotion, and natural rubber latex.
Pampers Cruisers is also a hypoallergenic diaper free from ethanol/alcohol, BPA, parabens, PVC, elemental chlorine, latex, etc. 
Stretch-Ability 
Since the two products are for moving babies, stretchy waistbands are essential. The two diaper brands are flexible and expand at the right capacity.
Little Movers and Pampers Cruisers have an all-around stretchy waistband to adapt to older children's active moves. The double grip strips keep the diaper at the child's waist during walking or crawling. This prevents the diapers from sagging once they are fully wet. 
Although the grips are excellent, they may be hard to open when your baby needs a diaper change. But the good thing is that they hold up pretty well when used as night diapers.
Comfort 
Your baby's comfort translates to your comfort. You cannot be happy and have peace of mind if your little one is irritable due to a rash from poor quality diapers. 
Both Huggies Little Movers and Pampers Cruisers are comfortable and soft. However, lately, some parents complain that Cruisers produce a slight chemical smell when a little wet, and Little Movers appear thinner and cheaply made. 
High Absorbency
Absorbency determines how dry your baby will stay when in diapers. Little Movers and Cruisers have high absorbency abilities, making them leak-proof and providing 12-hour dryness.
The Little Movers DryTouch liner and unique leak lock system feature wicks away moisture, letting your kid move or crawl comfortably while preventing chaffing. Cruisers dual leak guard and LockAway channels absorb and hold pee and mess all night.
Both the two brands have even distribution, spreading moisture across multiple channels. Localizing the mess in one area can result in a leaky diaper, soaking the baby all night. 
Design 
Both Huggies Little Movers and Pampers Cruisers are colorful and have cute designs.
Differences Between Huggies Little Movers And Pampers Cruisers 
Size
Although both diaper brands are made for older active babies, Cruisers have a more extensive size range. 
Huggies Little Movers start at newborn size 3 to size 6. This means they are suitable for children weighing between 16 and 35 lbs. 
On the other hand, Pampers Cruisers begin at newborn size 3 and go up to size 7, fitting babies that weigh between 16 and 41+ lbs. Cruisers are ideal for big babies, unlike Little Movers.
Wetness Indicator
Huggies Little Movers have the wetness indicator feature which is absent in Pampers Cruisers. The wetness indicator consists of a stripe that turns into a different color when the diaper is fully wet, letting you know when to change your baby. 
Depending on your baby's age, a wetness indicator may not be essential. For newborns, it's very crucial since newborns don't react differently when wet. They also have delicate skin that may be susceptible to rashes. 
However, a wetness indicator may not be necessary for older kids. Why? It's easier to tell when their diapers are full; they become uncomfortable, fussy, or experience colic. 
Fit 
Cruisers come with a 360 degrees fit that adapts at the baby's waist, bottom, and legs, giving them the freedom to move. Its waistband is also stretchable, making it easy to adjust to the kid's waist size. This stretch-ability lets the diaper stay in place even during movement. 
Although the Cruisers fit system ensures no leakage, diapers stay in place and are easy to wear; they also have their downside. There's a very tiny space to check diaper status. Sometimes you may have to tear the diaper's sides to change your little one.
For Huggies Little Movers, the diapers have double grip strips that ensure a secure fit, making your child comfortable while moving.
Fragrance 
Pampers Cruisers have a fragrance while Huggies Little Movers don't. Depending on your preference and whether it's good or bad, fragrance may or may not work for you.
Price 
Pampers Cruisers are more affordable than Huggies Little Movers. For instance, a 160 count size 4 Pampers Cruisers cost $42.47 ($0.27/count) on amazon, while a 140 count size 4 Huggies Little Movers cost $43.23 ($0.31/count). Thus, if you want to save some coins, Cruisers would do.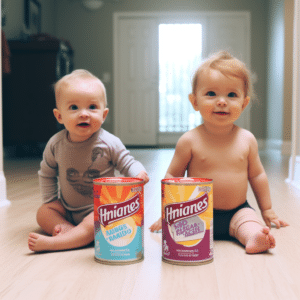 Final Verdict
Huggies Little Movers vs Pampers Cruisers: Which diaper brand is better? Would you pick Pampers Cruisers or go for Huggies Little Movers? Both brands are great and have almost the same features, apart from sizing and the wetness stripe. 
Pampers Cruisers go up to size 7 while little movers are up to 6. Cruisers can be suitable for parents with bigger babies. The Huggies Little Movers wetness indicator can be great if you are a new mom and haven't mastered the know-how of when a diaper is full. Lastly, if you are a budget-conscious mom, I'd suggest you go for Cruisers instead of Little Movers.