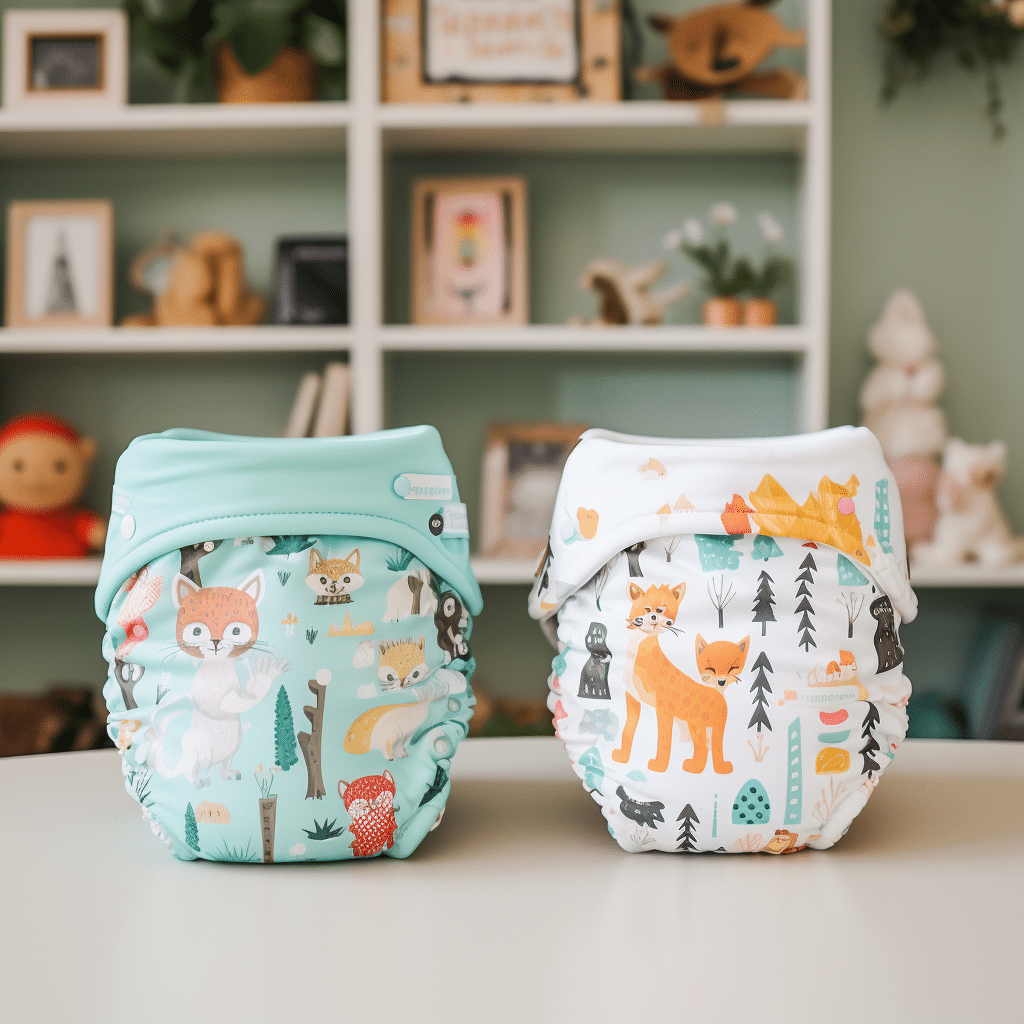 All Good Diapers vs. Hello Bello: Comparison
All Good Diapers vs Hello Bello: Before potty training, your baby will go through hundreds of diapers, so be sure you're spending money on ones that genuinely function. The ideal diaper ought to be absorbent and well-built to avoid leaks and lightweight and plush to keep your child comfortable.
With the vast array of diaper brands in the market, it can be challenging to decide which brand is ideal for your baby. This piece will give a detailed review of All Good Diapers and Hello Bello, some of the top diaper brands.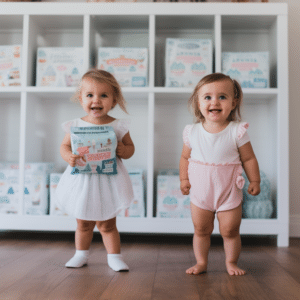 All Good Diapers vs. Hello Bello: Overview
All Good Diapers Review
Stars, lines, and dots are all lovely patterns on All Good diapers. They do feature moisture indicators and show the diaper size. However, they do not contain size-up signs, which some mothers find helpful in detecting when their child has outgrown a specific size diaper.
All Good Diapers are incredibly soft, which is one of their most appealing features. They're not too big, but they're still quite absorbent. They run true to size and are great for overweight kids.
The most crucial aspect of diapers is leak prevention! All Good diapers have excellent elastic leg cuffs to keep messes contained. There are no elastic waistbands on them. Their frontal wings are the tallest and far longer than those of other brands. This aids in diaper security and enables proper diaper fit on the baby.
All Good diapers strive to produce zero waste and lessen their environmental impact. Here are some environmentally friendly statistics regarding All Good Diapers. All Good diapers use approximately 30% less material than typical disposable diapers, potentially leading less to landfills.
All Good packaging is made up of 50% renewable and recyclable materials. Additionally, they have taken the initiative to use renewable packaging materials and sustainable materials.
Impressive Aspects About All Good Diapers
They are extra soft and thus ideal for babies.

They come in a wide array of impressive colors and patterns

High absorbent capabilities

They are leak-free

They are environmentally free as they are made of 50% recyclable and renewable materials.
What People Dislike About All Good Diapers
They are slightly expensive as compared to other diaper brands

Only available at Walmart
Why go for All Good Diapers?
When the diaper is wet, the yellow color changes to blue, making it easier to notice. The wetness indicators are an excellent way to notify parents so that they may change the diaper before it spills.
Hello Bello Review
The Hello Bello, diapers are free of allergens, phthalates, lotions, and scents, making them ideal for newborns with delicate skin and preventing diaper rash. To Hello Bello Diapers are safer than ordinary disposables in many aspects since they don't contain harmful chemicals that might cause skin irritation. 
Hello Bello diapers are less likely to cause allergy and diaper rashes since they are devoid of artificial scents, lotions, latex, phthalates, TBT, and chlorine.
There are numerous exciting and bright prints to pick from at Hello Bello. Hello Bello takes it a step further with vibrant and lively designs that babies eagerly anticipate wearing as they have a lot of fun prints for the little ones.
Another feature of these diapers' design is that, like most other top brands, Hello Bello diapers include an easily visible wetness indication on the front. The indication, however, is only visible in sizes Newborn to Size 2. The absence of a wetness indicator on larger sizes isn't a deal-breaker, but parents appreciate the visual ease with which one can tell when the diaper is soaked.
Impressive Aspects About Hello Bello
The Hello Bello diapers are super soft and absorbent, and they have a cloth-like feel about them. The company claims to have a 'leading-edge' core that prevents leakage.

Hello Bello diapers are hypoallergenic, meaning they're free of allergens like phthalates, lotions, and scents, so they're safe for kids with sensitive skin and won't cause diaper rash.

There are dozens of patterns to pick from, and each bundle includes up to seven distinct prints.

Wetness indication: Hello, Bello's newborn; size one and size two diapers have a wetness indicator that lets you know when your baby needs to be changed.

A little extra in the subscription box: The box that Hello Bello diapers come in is a wonderful bonus when you subscribe. But this isn't just any box. Every month, you'll receive a new design that you may turn into something exciting for your baby, such as a rocket, pirate ship, or treasure chest toys.
What People Dislike About Hello Bello Diapers
They're not as good as other expensive diapers when it comes to leaks and blowouts.
Why Go for Hello Bello?
These specially designed diapers are reasonably priced. Diapers, like so many other goods we choose for our children, are a personal choice, but Hello Bello provides a complete package that few other businesses do: well-made diapers with adorable patterns, customizable bundles, and entertaining packaging that can be recycled for your child's delight.
Contrast Between Hello Bello and All Good Diapers
When you compare Hello Bello with All Good diapers, you'll see how similar they are. To summarize, All Good diapers contribute more to the community, while Hello Bello does better to limit leaks and messes.
Unlike All Good diapers, Hello Bello diapers have a somewhat stretchy waistline. That implies Hello Bello might keep leaks at bay.
That implies Hello Bello might keep leaks at bay. Hello Bello is made in Canada, whereas All Good is made in the United States.
All Good diapers are only available at Walmart, while Hello Bello diapers are sold at a variety of stores. The colors on Hello Bello diapers are significantly more vibrant, while All Good diapers are more simple. Both diapers are incredibly soft and contain wetness indications.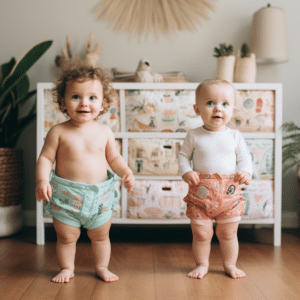 Bottom Line
All Good Diapers vs Hello Bello: Compared to All Good diapers, the Hello Bello diapers feature a less elastic waistband, and they are less ideal for holding leaks and messes. Additionally, Hello Bello is readily available as you can purchase them in any store, unlike All Good diapers, which are exclusively available at Walmart.