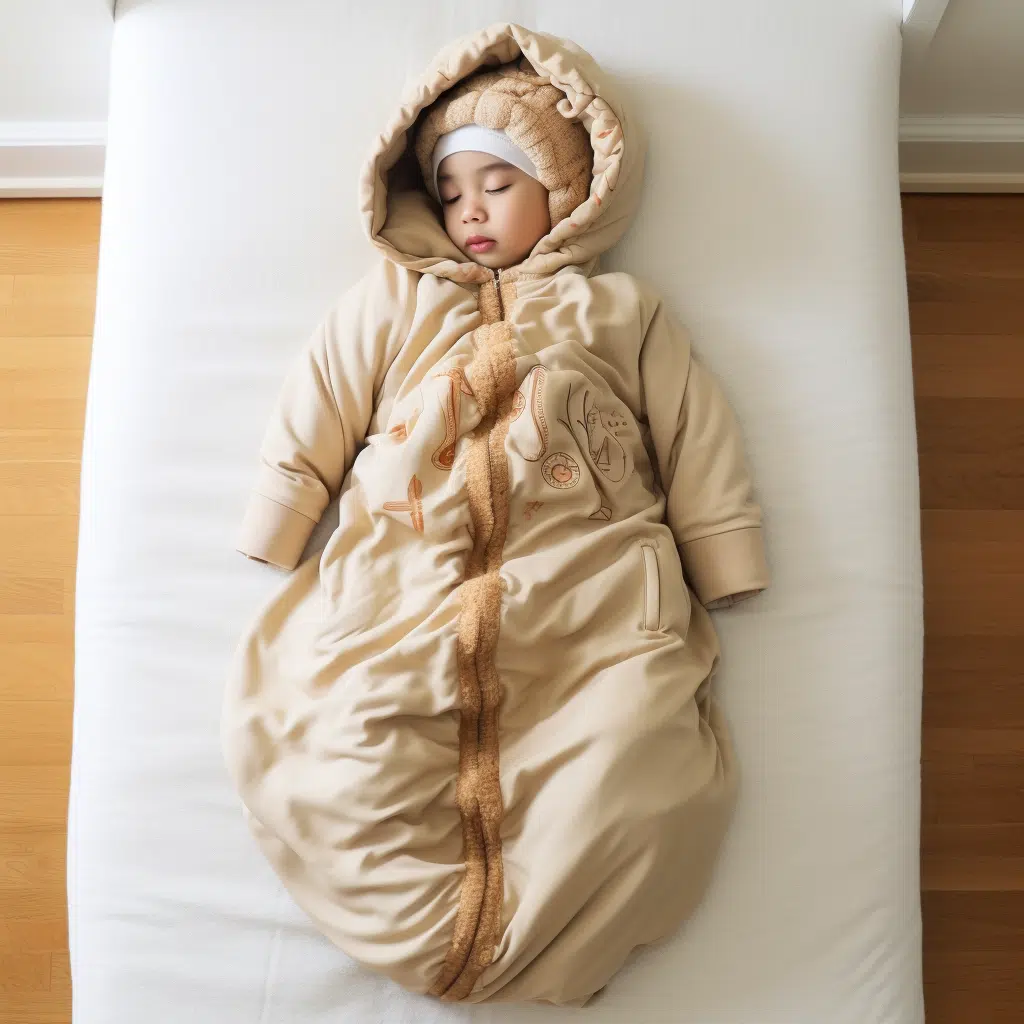 Woolino vs Kyte: Choosing the Best Sleep Sack
hWoolino vs Kyte Has your baby started showing signs of rolling in their crib? Well, it means a time has come to translate from swaddling to a sleeping sack. A sleeping sack is a wearable blanket designed to regulate a baby's temperature effectively as they sleep.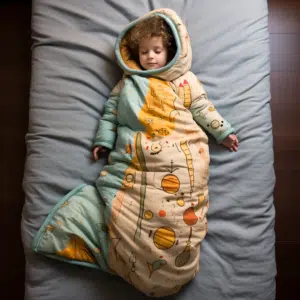 It allows their tiny arms to be free, and hips and legs to move freely. This ensures that the baby can move about freely, and they can push themselves up when they start to roll over on their own. Some benefits of sleep sacks include;
Keeps baby temperature constant while sleeping

When used every night at bedtime, your child starts to associate it with nighttime and can improve their sleep.

Babies can't remove the sacks at night, and thus no risk of cold exposure at night.

Easily portable. They are lightweight and easy to carry around.

A closed bag protects little limbs from getting stuck in the crib.
The major limitation of a sleeping sack is that it can't swaddle a baby. Another downside is that there are movement constraints, especially for older children. One can dress a baby with a onesie, footie, romper, or two-piece pajama sets under a baby sleep sack. Usually, one layer of clothing is sufficient to avoid overheating.
To Woolino Vs Kyte: Overview
Woolino Vis-a- Vis Kyte
The Woolino and Kyte are sleeping bags of comparable length designed for children of 0-36 months. Below is a deeper look at each one of them.
Woolino
The Woolino sleeping sack is 100% Australian merino wool lining and organic cotton. It is designed to keep your baby comfortable and cozy throughout the night and through all the four seasons; spring, summer, fall, and winter. One does not have to buy separate sacks for different seasons.
Features of Woolino
I

t is an all-season sleep sack; you don't need to keep changing with the temperature change.

Sleeveless- it provides maximum air circulation. Additionally, sacks that cover your baby's arms can make it difficult for them to disentangle themselves from whatever position they get themselves into in their crib, especially for infants.

It is naturally fire-resistant.

It is hypoallergenic and thus does not irritate your baby's delicate, soft skin.

It comes in a wide range of colors and beautiful and elegant designs attractive to growing minds.

Merino wool is 100% natural, antibacterial and durable.

It is breathable and lightweight and thus not cumbersome for the baby while they sleep.

It is soft and comfortable for delicate baby skin.

The premium fabrics regulate temperature to ensure that your child is cool during the hot season and warm during the cold season.

It has a static-resistant nature which means it picks less dust from the air.

Two-way zipper that makes it easy to dress and simple nighttime diaper change. You need to unzip and change the baby without exposing them to the cold.

Under-arm snaps that allow your baby to grow with it.

Seat-belt slots for ease of transfer between stroller, bouncer, and crib.

Biodegradable and hence environmentally friendly.

Merino wool neutralizes unwanted odor leaving the Woolino smelling fresh.

Machine washable
Sizes of Woolino
Woolino comes in five sizes; Ultimate baby sleep bag for kids (2 months to 2 years), Ultimate toddler sleep bag(2-4 years), Basic sleeping bag(standard sizing), Basic sleep bag with feet(standard with cuffs), and Ecolino Organic cotton sleep bags(standard and universal sizes). The major limitation of the Woolino is the price. It is a little more highly-priced than most of its competitors.
Kyte
Kyte sleep bags are made from silky smooth rayon from bamboo and come in a range of bright solid colors and modern prints. Bamboo is Woolino vs Kyte known for its moisture-wicking, antibacterial benefits. It is stronger and more resilient to long-term wear and tears than traditional fabrics.
Features of Kyte
Comes in various superb patterns, four different sizes, and 3 different TOGS.

Absorbs and evaporates humidity effectively.

It is silky and super soft.

Sleeveless allows for good airflow while your little one is sleeping

Curved dual zipper design that allows for extra comfort for your baby and ease of use during the night diaper changes.

It naturally wicks moisture away from the baby and regulates temperature.

It is machine washable.

Hypoallergenic and breathable.

Not weighted. However, the higher the TOG, the heavier the fabric will be.

Durable 

Bamboo is biodegradable and thus eco-friendly.
TOGS
TOG stands for Thermal Overall Grade, which is the standard of measure for how much heat a garment retains. That is, a fabric's ability to keep you warm. Kyte comes in 3 TOGs;
0.5 TOG -appropriate for room temperatures of 74-78°F (23-26°C)

1.0 TOG- appropriate for room temperatures of 69-73°F (21-23°C)

2.5 TOG – appropriate for room temperatures of 61-68°F (16-20°C)
If the temperatures are lower than 61°F, one can add a layer of clothing underneath the Kyte. Confirm the baby has the right temperature by checking on the neck, if it is cold add another layer if it is sweaty, reduce the layers.
Sizes of Kyte
Kyte comes in four sizes; small (0-6 months), medium (6-18 months), large (18-36 months), and 4T for children above 3 years. The limitation with Kyte is that you may need a different TOG for each season and sleeping times, that is night sleep and nap.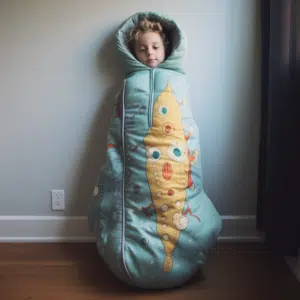 Precautions while using a baby sleeping sack
Wash regularly. The recommended frequency is every 3 days.

Use the appropriate TOG. Using a higher TOG will result in overheating and a lower TOG will make the baby cold.

Use the right size. If the baby's head can pass through the neck opening while fastened, it can easily lead to suffocation.

Ensure zippers and fasteners are working properly.

Do not use it as a dressing gown.

The armholes should be snug enough, so your baby cannot get their hands inside the bag. Sleeping bags for smaller babies have additional poppers to help the bag fit.
Woolino vs Kyte, make sure your baby is always safe and perfectly comfortable as they sleep. A good night's sleep has been shown to assist the baby grow healthier, and happier and waking up refreshed.