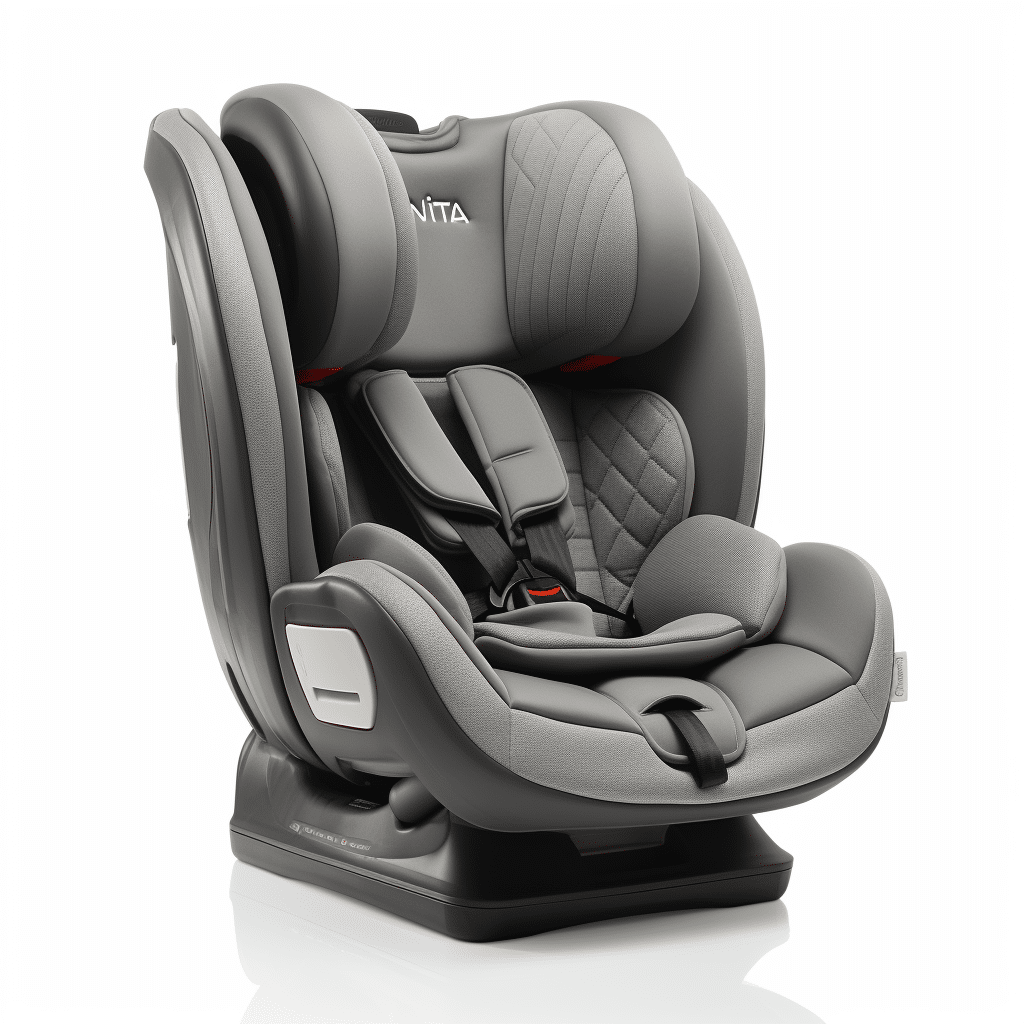 Nuna vs Britax: Choosing the Right Car Seat
Nuna vs Britax Car Seats: If you're like most parents, choosing a car seat for your baby is probably one of the biggest concerns you have. You want something that will protect your baby,  while at the same time providing maximum comfort. 
Over the years, Britax has become a trusted name in the baby car seat world. And for a good reason — they are very well-built and sturdy with advanced safety features. However, there is another option for buying a car seat. 
Nuna has taken the baby's comfort and convenience to a whole new level. So which one is right for you? Keep reading to learn more.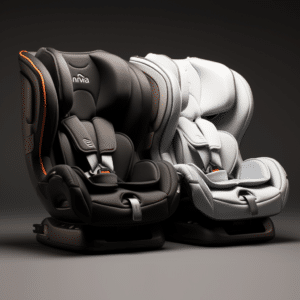 Nuna vs Britax
 Nuna
Nuna is a Dutch brand that makes some of the finest convertible baby car seats today. The company uses the highest quality materials to design top-rated baby seats which are safe and comfortable for your children. 
It is a great choice for parents who want to buy a good car seat that will last for a long time, preferably from infancy through toddlerhood. The brand offers several models, each with its unique features.
For instance, the Nuna Pipa is a rear-facing infant car seat with an impressive crash test rating from the Insurance Institute for Highway Safety (IIHS). It has a load leg that reduces side-impact energy during accidents. This seat is lightweight and easy to install, perfect for travel or moving between multiple cars.
Another Nuna model is Rava. It is another rear-facing infant car seat with a 10/10 crash test rating from IIHS. It's similar to the Pipa but has several added safety features like an anti-rebound bar and foam lining around the headrest area that provides extra protection in accidents.
 Britax
Britax is a well-known brand of convertible baby car seats. The Britax name has become synonymous with quality, safety, and innovation. Their products are designed to be easy to use and install with minimal effort on your part. 
They also consider the comfort of your little one and how safe they'll be during transport. One of the Britax popular models is Boulevard ClickTight Convertible Car Seat. It's a premium car seat designed for babies who weigh at least 5 pounds and are 22 inches long. The Boulevard has a weight limit of 40 pounds, so it will be suitable for your child until they are approximately four years old.
The seat is easy to install using the LATCH system or the vehicle seat belt. Similarly, it's easy to remove when it's time to take your child out of the car, thanks to the ClickTight Installation System, which allows you to adjust the tightness of the installation with just one hand.
The Boulevard has a SafeCell Impact Protection System that absorbs crash energy in front-impact crashes and rear-impact collisions. It also has an EPS energy-absorbing foam liner that absorbs side-impact crash forces. This foam liner helps protect your child from head injuries during side impacts by reducing impact forces on their head by up to 44%.
Nuna Vs. Britax Basics
Nuna and Britax are two of the most popular car seat brands in the United States. Both companies have been around for decades and offer different models with similar features. For instance, here are some of their similarities.
Both brands offer different models of car seats that fit into one category (convertible or booster). Some models feature additional safety features like side impact protection or anti-rebound bars, while others don't have any extra features (just basic safety).

Both companies make high-quality products designed to be durable, long-lasting, and safe for your child. They both pass crash tests with flying colors (with some minor exceptions). Many of their models have been named top picks by consumer organizations such as Consumer Reports or The Insurance Institute for Highway Safety (IIHS).
How Nuna and Britax Compare
At first glance, Nuna and Britax car seats are similar in their construction and safety features. Both brands have earned high ratings from the National Highway Traffic Safety Administration (NHTSA) for crash tests, and both include a variety of different models to fit families' needs. But when it comes down to which seat is best for your family, it's important to consider all the differences between these two brands.
Safety Features
Safety is always a top priority when choosing a car seat — especially if you have an infant or toddler. Parents should consider whether or not a car seat has been tested by the National Highway Traffic Safety Administration (NHTSA). The NHTSA tests every new car seat model before it can be sold in stores so that consumers can be assured of their children's safety in the event of an accident.
Both Nuna and Britax have excellent safety records and earn high scores from independent testing organizations. Both companies offer options that meet U.S. federal safety standards for crash protection, plus additional safety features like adjustable handlebars and harnesses that grow with your child. 
Installation
Both Nuna and Britax offer an easy installation process with their seats. Both have easy LATCH connectors that attach to most cars without any tools required and include manual recline adjustment levers for rear-facing installation. 
This allows parents to easily adjust the recline angle before attaching their car seat to any vehicle.
Comfortable
Both Nuna and Britax seats are comfortable for babies with soft padding and high weight limits. However, the Nuna PIPA infant car seat has an extra-wide base that makes it easier to install in larger vehicles. 
The Nuna RAVA convertible seat is also wider than most others, which makes it more comfortable for kids who need more room as they grow up.
Nuna vs. Britax Which Should You Pick?
As with any popular brand, there is a lot of confusion over which brand is better. While they are both well-made, they have a few key differences that make them unique.
One of the key differences between Nuna and Britax car seats is their style. Both brands manufacture a variety of styles and models, each with its unique look. The Nuna's designs tend to be more modern and sleeker than Britax. 
On the other hand, Britax tends to be a traditional design with softer colors and curving shapes throughout their products. Their Marathon ClickTight Convertible Car Seat is one example of this trend – it has rounded edges and softer colors than many other models on the market today.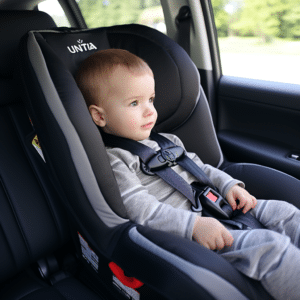 Bottom Line
In the end, it will truly come down to your specific needs and preferences. The Britax is hands down one of the best car seats today, with a long list of features that make it a clear winner. 
However, if you're willing to go manual, Nuna makes an equally compelling case as one of the most stylish and functional car seat options available today. After all, every parent knows that style can play a big role in keeping their child happy and safe.