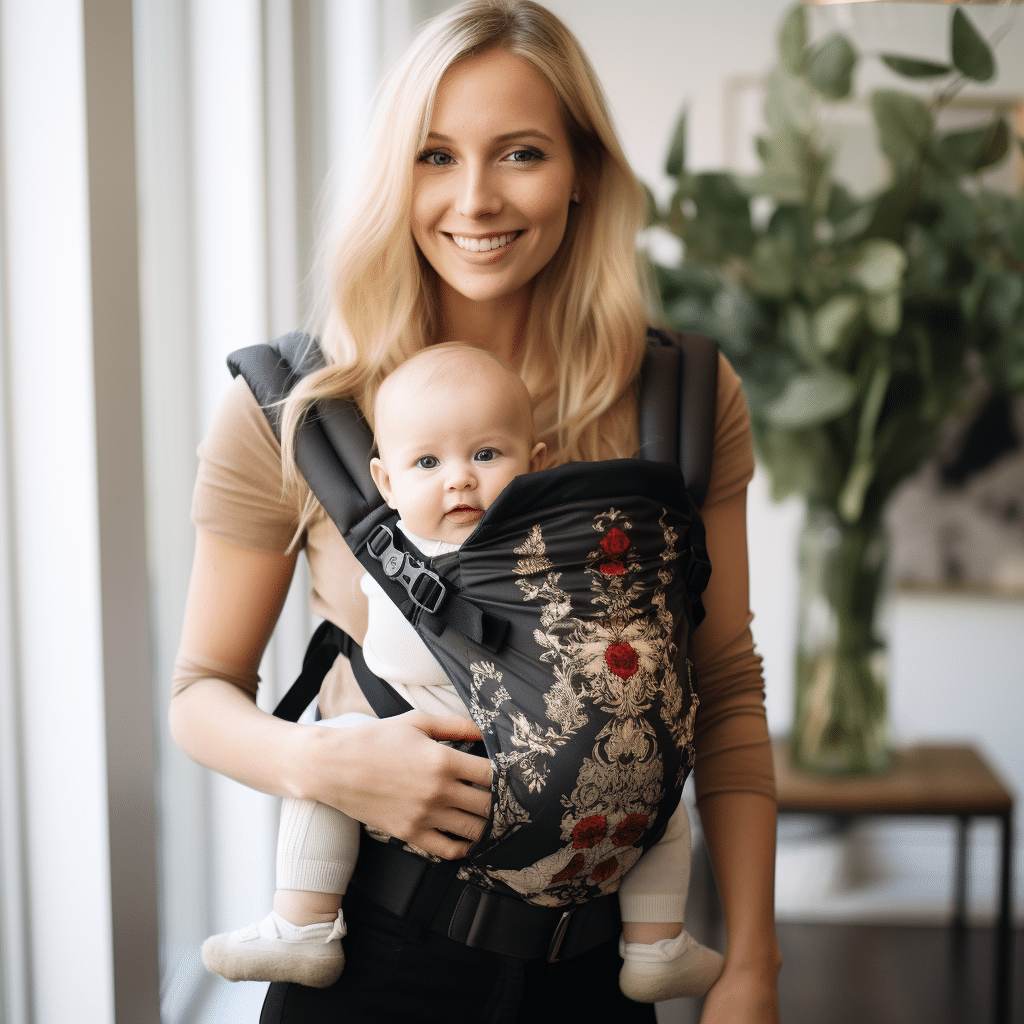 Baby Bjorn vs LILLEbaby: Choosing the Best Carrier
Baby Bjorn vs LILLEbaby Baby Carriers: To You don't always have to carry your baby in a stroller. Strollers are great and versatile, but sometimes wearing your baby is all you need to do to get things done. Take an example where you're going to do some short errands for 20 minutes. In such a case having your kiddo in a carrier is more practical than a stroller. Speaking of carriers, what are the best carriers in the market today? 
There are different types of baby carriers, each having its advantages and disadvantages in terms of safety, comfort, and durability. Depending on what you like in carriers, there's a carrier for every parent. Baby Bjorn and LILLEbaby carriers are great and popular baby carrier brands, each having its unique features, benefits, and drawbacks. This article discusses these two baby carriers in light of their features and which one is better among them.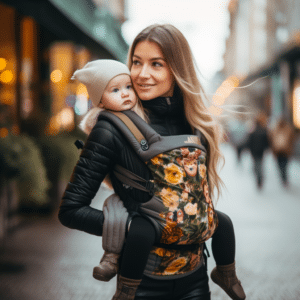 To Baby Bjorn vs LILLEbaby: Overview
Baby Bjorn Review 
The Baby Bjorn was specially developed by pediatricians to ensure ultimate head, neck, hip, and spine support for a child. The carrier is composed mainly of polyester and cotton and fits babies for up to one year without needing an insert. It's safe and simple to use and can be worn by any gender and size without assistance. 
Comfortable 
One of the key features that make Baby Bjorn popular is comfort. The thick padded shoulder straps and an ergonomic support waist belt reduce the pressure of carrying a baby, making it comfortable. 
Hip Healthy And Ergonomic 
The current upgraded Baby Bjorn baby carrier contains a fully adjustable seat that puts a baby in an ergonomic and hip-healthy position. This carrier model is certified as hip-healthy by the International Hip Dysplasia Institute. 
4 Carrying Positions 
There are four carrying positions in the Baby Bjorn carrier. One is located in the front where the kid is facing the parent (has two varying height positions), another in the front where the kid is facing out, and one on your back. 
Baby Head Support
Carriers with head support are great, especially if you want to carry your newborn. And although some carriers don't come with head support, Baby Bjorn has head support that can support your newborn's fragile head and neck. What's more, the support feature can come in handy when your older kid takes a nap or gets tired while in the carrier. 
Lacks Pockets And Hoods
One major drawback of the Baby Bjorn is that it lacks a hood and pocket. Hoods are great for shielding your baby from direct sunlight in case it becomes sunny while you're out. Hoods can also offer you privacy if you intend to breastfeed your kid in the carrier. 
As for pockets, you can stash your phone, keys, or credit cards in them, making you not need to carry your purse along. 
LILLEbaby Review 
LILLEbaby is a stylish, ergonomically designed, 6-position baby carrier in various colors. The carrier comes with a removable sleeping hood, two-way adjustable straps, and a zipped large storage pocket. LILLEbaby provides lumbar support and hands-free comfort, making you multitask while carrying your baby. 
6 Positions 
Flexibility and versatility are crucial aspects of making your kids' lives interesting and enjoyable. Some kids love to face in when being in a carrier and others out. Sometimes you have to place your kid on your back to get things done. The LILLEbaby's various options for carrying make it versatile to hold a baby. 
No Need For Infant Insert 
With LILLEbaby, you don't need a separate infant insert to carry your kiddo around. The carrier is excellent for children weighing between 7 and 45 lbs. You can also support your little one with a hand towel or a rolled-up muslin blanket while carrying them. 
The LILLEbaby's infant strap attaches around your baby on the carrier's inside, providing further support. 
Hip Healthy
LILLEbaby is approved by the International Hip Dysplasia Institute as hip-healthy, which means that it doesn't put your child at risk of developing hip dysplasia, unlike other carriers.
Stylish 
The LILLEbaby collection of baby carriers may suit you if you love simple yet elegant stuff. This model's carriers are stylish and colorful, with each color of the LILLEbaby carrier having its unique hardware color and pattern. 
Soft Material 
LILLEbaby has a velvety microfiber that's very soft on a child's skin. The fabric is also very breathable, which makes it easy to have sufficient ventilation even during warmer weather days. 
May Run Warm
LILLEbaby is considered one the most incredible baby carrier in terms of temperature. However, this carrier may still become too warm in some climates. So, if you live in a humid or hot climate, this type of carrier may not suit you. But the good thing is that LILLEbaby produces many carriers, all with different materials. It might be worthy of looking into other types.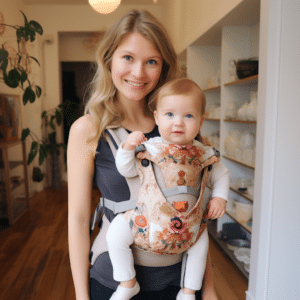 Conclusion
Which baby carrier has it all? Would you pick Baby Bjorn or go for LILLEbaby? Both carriers are great with unique features. However, what you look for in a carrier may guide you into buying either of them.
Many people find carrying kids above two years to be impractical. But if you plan to use a baby carrier for an extended period, then LILLEbaby may be your best shot. Unlike Baby Bjorn, which is suitable for kids up to 12 months, LILLEbaby supports children weighing up to 45 lbs. This makes it perfect for bigger babies. 
Are you a budget-conscious parent who wants a great baby carrier for their kids? Although not overly cheap, Baby Bjorn is pretty affordable compared to LILLEbaby. So, if you're looking for a comfortable, feature-rich carrier while on a low budget, Baby Bjorn might be exactly what you need. 
Baby Bjorn vs LILLEbaby Baby Carriers is features and design. If your number one aspect of buying carriers is how cute and sassy they look, then LILLEbaby is a big plus. Its design consists of 6 varying positions to carry your baby, making it adapts to your child's growth and development. The designs and colors can also make you feel great about the carrier. 
As seen, all options are okay, and you can't go wrong picking either of them.