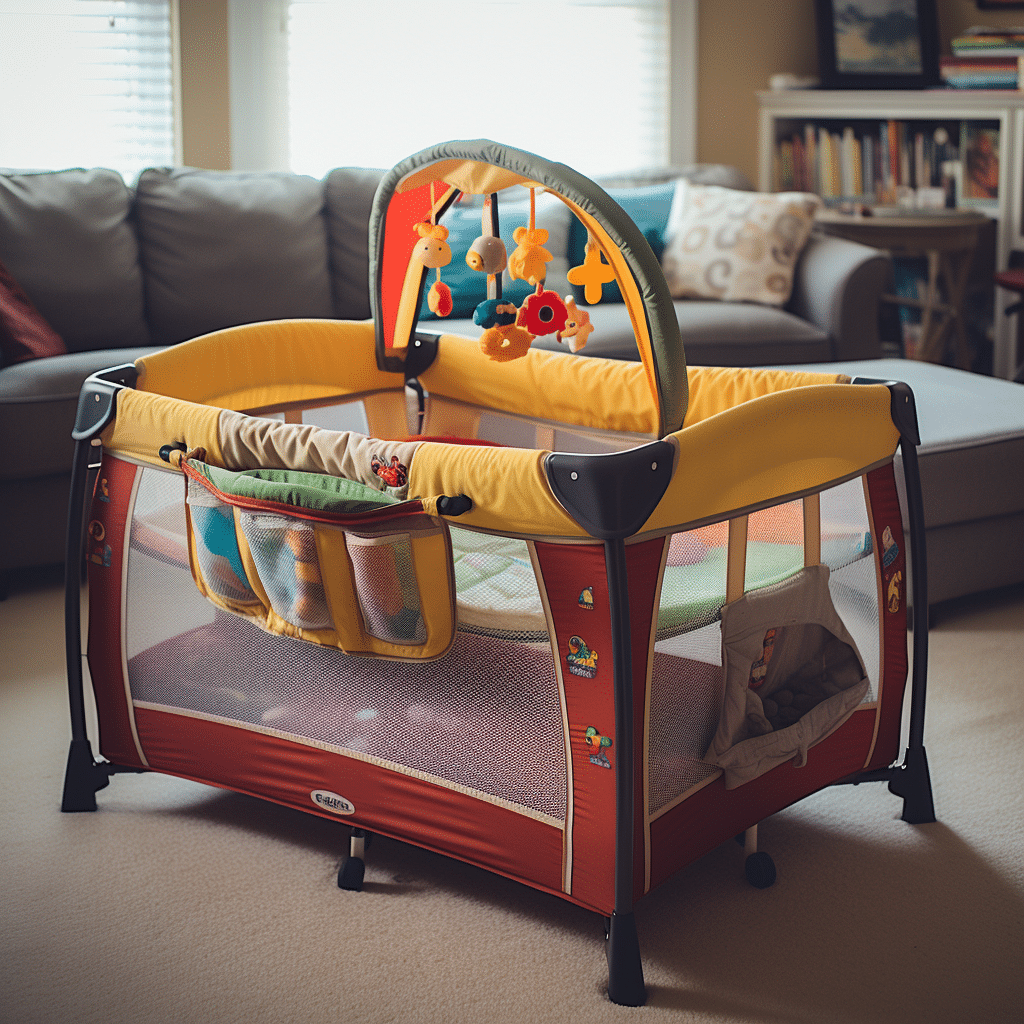 Playpen vs Pack and Play: Choosing the Best for Your Baby
Are you looking for a great baby play yard? You must have already heard about Playpen and Pack' n Play, which are often recommended for babies. They're both portable, folding cribs that keep babies comfortable during sleep or play. 
But do they really deserve this popularity? And which one is best? In this article, we compare Playpen and Pack' n Play and let you decide which will work best per your preference. 
Keep reading to learn more.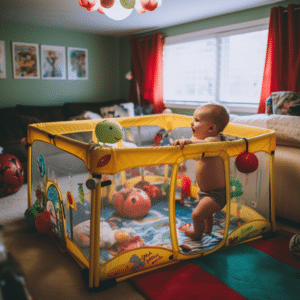 Playpen vs Pack and Play: Overview
 Playpen
The playpen is a portable crib designed to allow parents to watch their babies while they play or sleep. It provides a haven where your toddler can play independently as you supervise. They often come in a variety of sizes. Some are small enough for an infant to sleep in, while others are large enough for toddlers or preschoolers. 
However, the main factor to consider when choosing a playpen is safety. Make sure the playpen you choose has a sturdy construction, straps that secure the bottom to the surface and mesh sides that prevent your child from climbing out.
 Pack and Play
The Pack' n Play is a versatile play yard, changing table and a portable crib that can be used at home and on the go. The versatile play yard comes with a removable bassinet making it convenient for parents to use for their infant babies. 
They are usually rectangular with mesh sides that can be extended or collapsed to make the play yard smaller or larger, depending on your needs. Some even have wheels for easy maneuverability.
They are easy to set up and take down, creating the perfect travel option for busy families on the go. 
Differences Between Playpen and Pack and Play
A playpen is a confined space for children to play in. It is usually made of metal bars or mesh and has sides that fold in or flip over to create a door. Parents typically use playpens to keep their children safe while cooking, cleaning, or using the restroom. A pack and play is an expandable travel crib that can be used as a bassinet or changing table when placed on the floor or as a playpen with its legs in place. Both playpens and pack and plays come with various features to help keep your child safe while they play, including gates, ladders and mesh walls. 
However, the two play yards are not always the same. Here are some of their basic differences.
Pack' n plays are generally smaller than playpens since they don't have any walls that fold down or collapse. However, some models can be folded into smaller sizes for easy transport.
Pack and play come with a bassinet, which is attached to it.
The playpen does not have any bassinet attached to it. A pack and play also have a changing table, which is not available in many playpens.
The price of both products tends to vary depending on the materials used in construction and whether the product has additional features like wheels or toys attached. However, costs will vary based on the model.
Ultimately, if you're looking for a portable crib that will fit your car or backpack, then a pack and play is what you need. These portable baby cribs will typically fold down into a small bag with wheels attached so that you can easily transport them from place to place. 
They usually come with one or two bassinets (a small bed for babies) and storage baskets to hold all of your baby's accessories.
Buying Guide for Pack and Play or a Playpen
If you're looking for a safe, portable play space for your baby, a pack and play or playpen can be your perfect solution. Pack and plays are lightweight, with many folding up to a portable size, while their counterparts, playpens, offer an indoor or outdoor activity center and a changing station.
All in all, when choosing a pack and play or playpen for your baby, here are the factors to keep in mind.
Safety
Be sure the product you choose is certified by the Juvenile Products Manufacturers Association (JPMA). This organization tests products for safety standards, including flammability and stability. 
They also test for lead content in paint and vinyl components, which can be harmful if ingested by your infant.
Size
When choosing a playpen or pack and play, it's important to consider your child's size. For example, if you have a newborn, you'll want something small that can fit in your bedroom or living room. 
However, if you have an older child who needs more space to move around, go with something larger like a crib or play yard.
Portability
Before buying any item for your home, you should consider its maneuverability. This is especially true if you plan to take your playpen on family vacations or move into different locations throughout the year. 
Durability
The best pack and plays are built to last. Look for sturdy materials that won't tear easily or break under pressure while traveling with it.
Function
When buying a pack and play or playpen for your baby, you need to consider how you will use it. Some people buy these items for travel purposes, while others use them in their homes. 
The type of play yard that works best for you will depend on how you want to use it and your available space.
Style
You'll find lots of different styles of playpens and packs: traditional rectangular models, round ones with changing tables attached, double models that convert into two separate beds and others that convert into cribs.
So look for one that fits your style while meeting your needs as a parent.
Stability
You want something that won't tip over when your child moves around inside it or stands up while inside the pen. This is especially important if you have an active toddler who likes jumping around in their playpen like they do at home! 
Look for something that doesn't have holes or gaps around its edge where little fingers could get stuck between the fabric.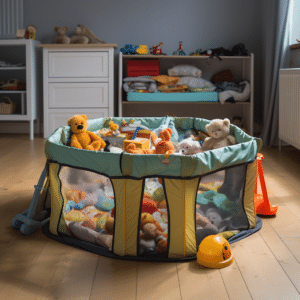 Bottom Line
The playpen versus pack and play debate isn't just a modern one. Even in the past, parents and grandparents had their preferences, too. So ultimately, the best choice will depend on your preferences and priorities as a parent. 
Some may prefer the convenience of a playpen, while others might not mind sacrificing convenience for more flexibility with their infant's sleep space.