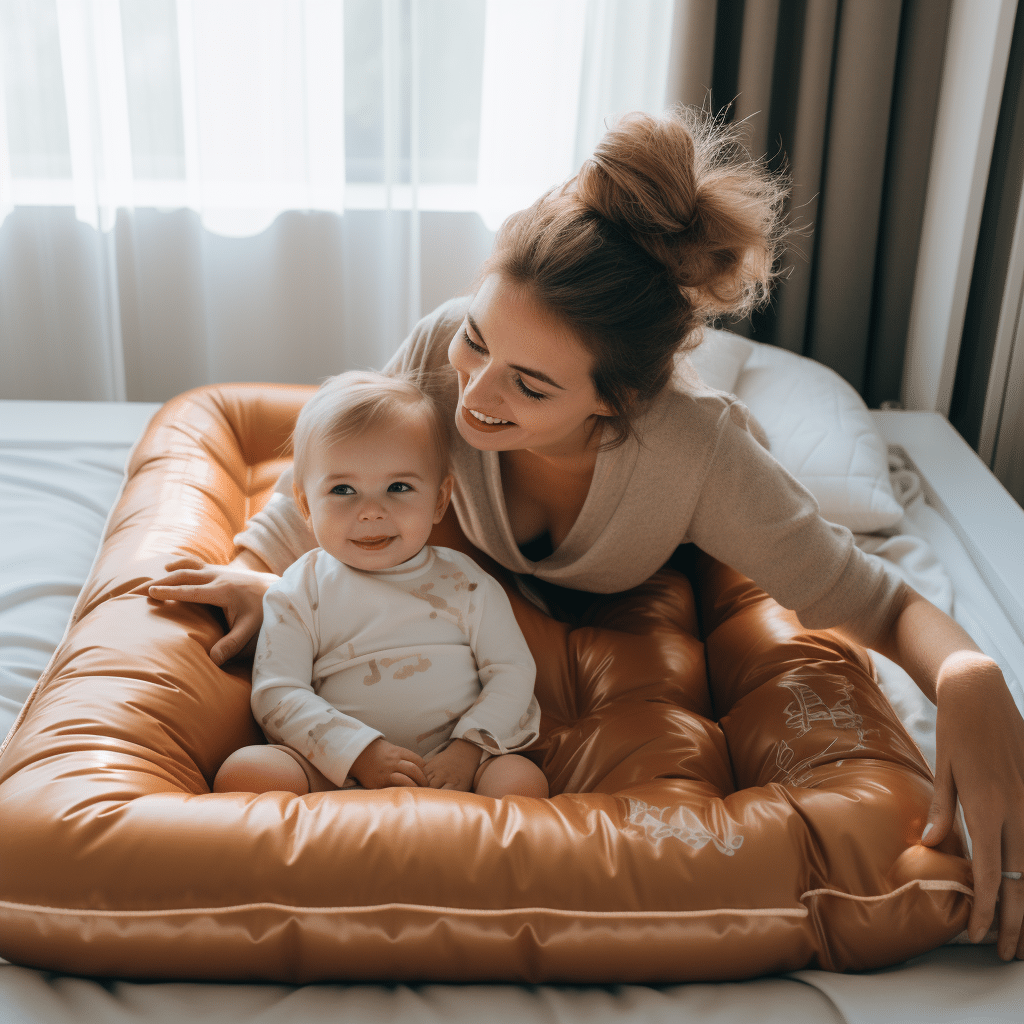 DockAtot vs DockAtot Deluxe: Baby Lounger Comparison

The arrival of a newborn baby brings great joy to the family, parents, and siblings alike. This bundle of joy doesn't, however; stop household chores and other errands. The mom needs to continue with her day-to-day duties at the same time ensuring the comfort and safety of the baby. New mothers require some rest after holding a baby for a while.
A mom who had a cesarean section is not in a position to cuddle a baby for long as it hurts the incision wound. Consequently, a baby lounger or nest is a necessity rather than a luxury in most homes. Household names, from Michael Phelps to Kourtney Kardashian and social media influencers have catalyzed the growing demand for loungers and baby nests.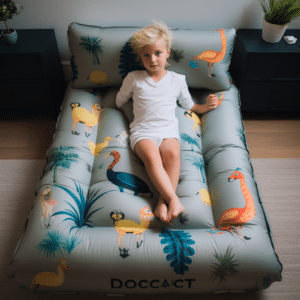 To DockAtot
DockAtot is a specially designed multi-functional cushioned lounger used to support and protect a baby. It Soothes and relaxes a baby as the mom continues with her duties. DockAtot comes in fabulous colors and designs that are attractive to the baby. It is made of natural breathable fabrics with a non-abrasive cotton cover and has no allergen. It resembles an inflatable pool bed with a flat but soft center and large rounded sides. 
DockAtot comes in two different sizes; DockAtot deluxe, specially designed for younger babies (0-9 months), and DockAtot Grand for older babies (9 months to 36 months). These descriptions are not cast in stone, some children over 9 months can still use the deluxe comfortably. These two sizes are used for the similar functions and are of the same fabric; however, they have some notable differences; 
Dockatot Vs Dockatot Deluxe: Overview
 

DockAtot deluxe

DockAtot Grand

For age

0-9 months

9-36 months

Size

18*29*34 inches

24*39*47 inches

 

 

 

Weight limit

10kg (22 lbs.)

18kg (40lbs)

Bumpers

Firmer- to strengthen neck and upper back muscles

Softer sides

Buckles

Unlock able thus extending the size

Can't be unlocked thus fixed size

 
Uses of a DockAtot
Used as a playpen for a baby

As lounging spaces

For a diaper change

Great for baby massages

Rounded sides make it perfect for tummy time

It offers a safety net for elder siblings who might mishandle the baby, though unaware of it.
Safety concerns
Though loved by moms, safety concerns have arisen about baby loungers. According to the American Academy of Pediatrics (AAP), babies' sleeping surfaces must be firm and free of soft objects or bedding. DockAtot is just a big object made of soft materials; it does not meet the safe sleep requirements and should never be used for sleeping. If the baby falls asleep, take them to a safer sleeping space such as a crib or cot. Countries such as Canada have banned the sale of DockAtot.
A DockAtot should not be placed inside cribs, bassinets, or for co-sleeping. A mother recently shared a story on Facebook about how she was on the verge of losing her son by suffocation after placing him on her bed on a DockAtot. Rolling over, falling asleep, or even tumbling to the floor are hazards associated with loungers. Subsequently, a DockAtot should never be used without supervision by a responsible person. Never place the lounger on a high surface to avoid any accidental fall. To ensure DockAtot safety, set up the dock on a solid, non-elevated surface that is free from hazards. If you plan to use the DockAtot Grand with your toddler, make sure they can independently climb safely in and out of the dock on their bed.
Advantages of a DockAtot
It mimics the womb, hence providing a conducive environment, especially to young infants. It is like the 4th semester!

It provides a comfortable micro-climate. The natural fabric prevents temperature fluctuations.

Easy to wash. 

The lifted sides prevent the baby from rolling over, thus enhancing his safety.

It is made of high-quality, long-lasting material and is a perfect hand-me-down.

The familiar surroundings in the DockAtot reassure and comfort a baby in unfamiliar environments. Babies can be irritable in new places and with strangers.  

It is light and thus easily portable. The carrying strap comes in handy during strolls, walks, and moving around the house while performing chores.

You can change covers to match your mood, room, or for a fresh look.
Disadvantages of using a DockAtot
Risk of suffocation and sudden infant

death

. A baby may obstruct the airways if he turns to the high sides, especially during sleep or nap. Babies don't have head control and can get stuck on the edges of the lounger. 

Injuries or death in case of rollovers or falls when placed on a high surface.

Quite pricey. Critics argue the prices are unjustified for such an item.
DockAtot range of accessories includes waterproof bases, retractable mosquito nets, Covers, Cabana Kit, Toy Arch, Toy Sets, and Travel Bags. The pack also includes; Clutch Changers, Base Protectors, and Spare Parts. These accessories can be purchased for replacement separately if need be.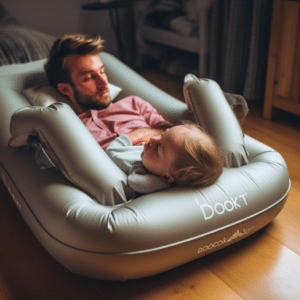 Should I buy a DockAtot ?
Compared to other brands in the market, DockAtot ranks high on the chart. The major challenge is that most parents buy the DockAtot for the wrong reasons, co-sleeping. Following the new craze for loungers and nests in the developed countries, particularly the United States of America, it will be hard to discourage one from acquiring a DockAtot. Whereas the number of fatalities is relatively low, every life counts and every child deserves to live. When used appropriately and for the correct purpose, DockAtot is a gem in a parent's life. It makes life for new moms enjoyable and allows them time to carry out their duties. Buying a DockAtot is a worthwhile investment for your hard-earned money.
 To cap it up, a DockAtot and DockAtot deluxe are essential baby items that require constant supervision to avoid uncalled-for accidents. Often, the risk percentage-wise is low, and therefore, it's up to each mom to decide what risks they are willing to take. Unfortunately, some moms are in that small percentage that suffers terrible tragedies.