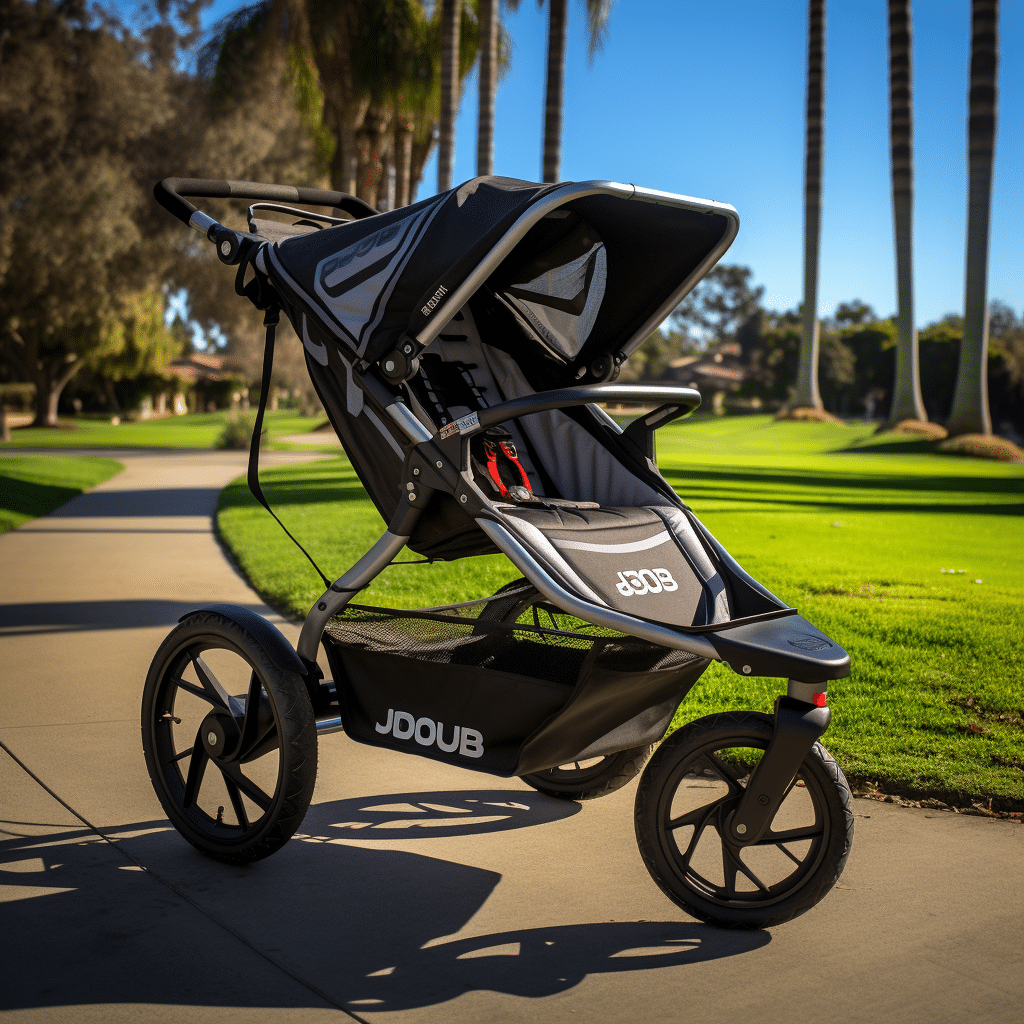 BOB vs Joovy: All-Terrain Stroller Comparison Guide
BOB vs Joovy jogging strollers: An umbrella or a regular stroller won't stop you from enjoying an active lifestyle. After becoming a parent, you can still go for a run or jog at your most convenient time. However, you only need to invest in a proper and expertly designed all-terrain stroller or jogger
There are a lot of strollers available in the market these days. Therefore, which option will you start with? When looking for a quality and decent jogging stroller, you need to consider Joovy and BOB brands. More specifically, either BOB Revolution FLEX or Joovy Zoom 360.
The price difference between BOB and Joovy jogging strollers affects the option you can settle on. In addition, there are other factors that you ought to consider when you want to make the right choice that meets your preferences and expectations.
BOB and Joovy strollers are portable and lightweight. They also have a compact folding mechanism. What differentiates BOB and Joovy is the virtue that Joovy is challenging to operate full bar brakes. On the other hand, BOB strollers have a foot-activated brake that is easy to activate.
Secondly, the Boob strollers have an adjustable shock and suspension system that Joovy strollers lack. Let's look at the detailed comparison between BOB and Joovy strollers.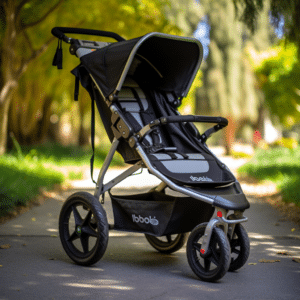 BOB vs. Joovy: Comparison
Build
BOB:  Built for Outdoors
Beast of Burden (BOB) is an American company that began making single-track bicycle trains in 1991. Through the years, BOB has made walkers that are very light and are made to go off-road.
Therefore, because of its optimal performance in rough terrains, BOB strollers are built for a parent who enjoys spending most of their time outdoors.
Joovy: Designed For everyday life.
Joovy is also an American company with headquarters in Dallas. It is known as a trustworthy business that makes a wide range of products for kids, such as play yards, toys, high chairs, strollers, and regular strollers.
All products from Joovy are crafted with the utmost craftsmanship to last for several years and serve your first two children and even more.

BOB vs. Joovy: Key Features
BOB Strollers
The adjustable suspension mechanism of the BOB is designed to absorb bumps or uneven surfaces in the walkway, keeping your child comfortable wherever you walk or jog.
The BOB seat is well-padded and has multiple reclining levels, perfect for a child who enjoys sitting up and seeing spectacular scenery between naps.
Beast of Burden strollers can be folded in two easy steps. The frame is also portable due to its modest weight. For example, you can raise the stroller and set it in a freestanding position using the carry handle.
On the negative side, when BOB is folded, it's large and can take up a lot of space. However, that is a common problem identified in most joggers. Therefore BOB is not a deal-breaker, especially if you're looking for a reliable all-terrain jogging stroller.
The BOB strollers, like Joovy joggers, have three air-filled tires. It can be very problematic when you find your BOB stroller has one or more flat tires in the middle of the journey.
Luckily, you don't have to worry because the BOB's ride is more cushioned, and the handle's lumps and bumps are far better than what you will find in the stroller with hard wheels.
To be on the safer side, you need to buy a tire pump as a separate item because it's not included with your purchase. A puncture repair kit is also necessary to help you avoid being stuck with a flat tire in the middle of nowhere.
When you're rolling BOB over rough ground, there's a risk of the stroller straying from a straight path since the front swivel wheel can be locked into position.
The BOB strollers have a storage bin under the seat, but it's not as big as the ones on other running strollers with a similar design. The holding basket, on the other hand, is easy to get to and big enough to hold most of your baby's needs.
Joovy Strollers
The Joovy strollers boast a large under-seat storage space that accommodates your child's necessities. The storage basket can hold a medium-sized diaper bag, a bottle of water, a blanket, and some extra clothes.
Joovy has a designated spot within the storage basket for you to keep the tire pump. That makes it simple and easy for you to keep track of tire pressure.
The sole disadvantage of the Joovy storage basket is that it has a crossbar in the middle, making it difficult to reach far items.
The keys, cash, and phone are all kept in the Joovy stroller's zippered bag. The best thing about the stroller is that it comes with a free binder for the parent.
The organizer is Velcro-attached to the stroller's handlebar and features two cup compartments to plug in the baby bottle and your water bottle.
The previously Joovy stroller is easy and quick to fold up. Folding the stroller only takes one hand, and it has a lock that keeps it folded so it can stand on its own. It's also easy to move around because the aluminum body is so light.
Most of the Joovy strollers weigh approximately 26.25 pounds. It can transport a 75-pound passenger plus the infant car seat.
When folded, a Joovy walker can stand on its own, so it takes up less space in your hallway or living room. To turn on an auto-lock option, you need to lock the front wheel.
You can make the stroller more compact for transit or storage by removing the wheels. That is a simple procedure that takes a few seconds.
Although removing Joovy wheels for storage or transit seems like a little nuisance, it's a small price for such a durable, all-terrain jogging stroller.
The Joovy seats can accommodate children weighing up to 75 pounds. It offers more flexibility than the BOB.
The footbrake on the Joovy strollers is a whole bar that runs along the bottom of the stroller's back. It can be used with just one step.
The brake can be a touch stiff and isn't flip-flop friendly. Although you're unlikely to go jogging in sandals, the secure fit is comfortable. It's also useful if you're parking the stroller on a hill.
One notable omission on Joovy jogging strollers is the absence of a handbrake, which would be useful when going downhill.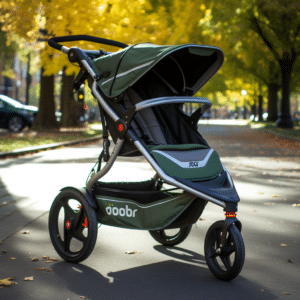 Final Thoughts
Now that you've learned about BOB and the Joovy, which do you think is the best?
Both are quality and long-lasting strollers, you won't have to replace them sooner. Furthermore, both manufacturers are known for producing secure and comfortable kid vehicles. Security and comfort are crucial aspects to consider on all strollers.
According to most parents, Joovy seems to be a better stroller. The BOB strollers offer a super-smooth ride for your child and are easy to push, but the Joovy brands are significantly less expensive.
Joovy and BOB strollers have quite similar features, with the pricing being the most significant difference. If cost is a major issue for you, a Joovy stroller is the way to go.