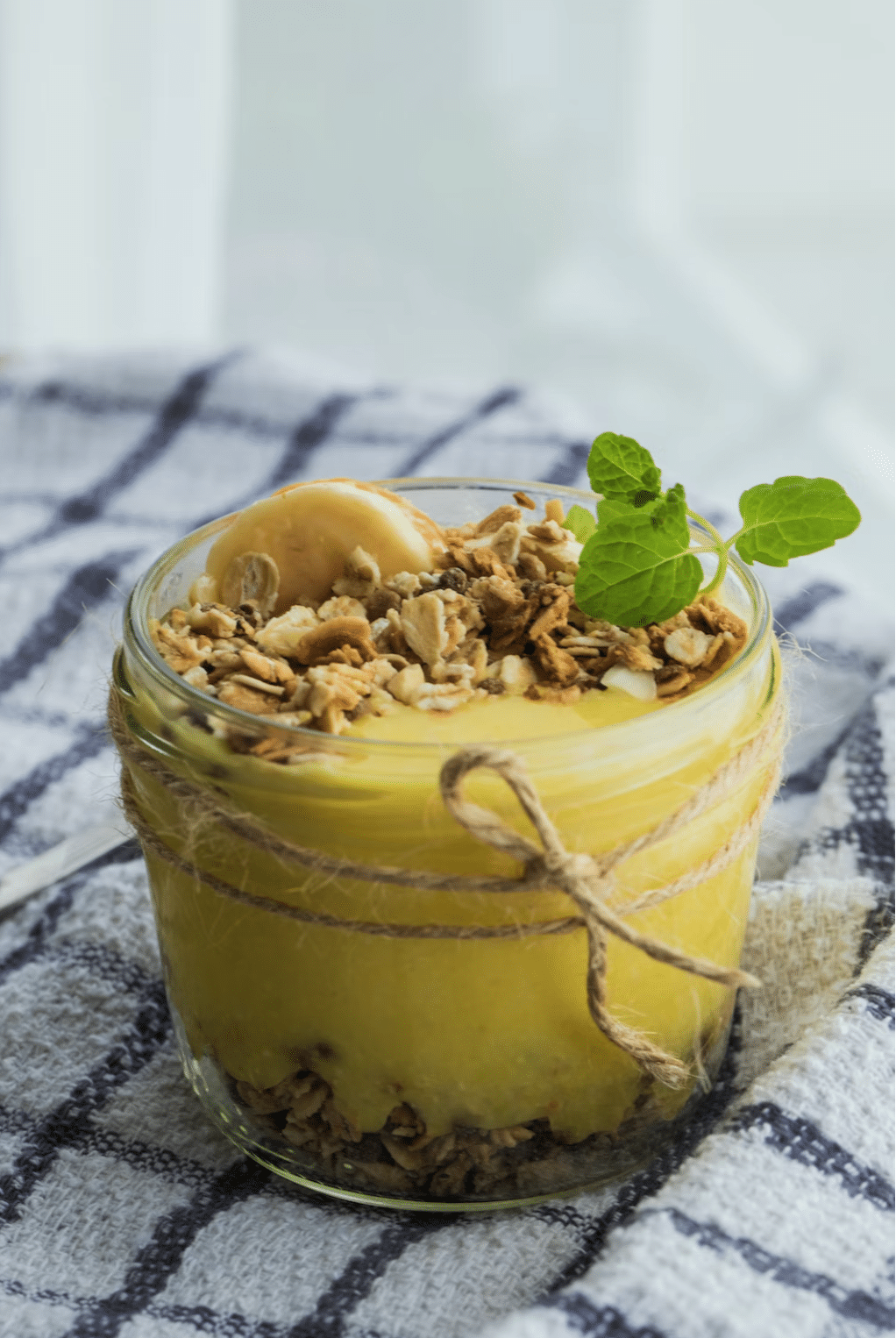 Pioneer Woman Banana Pudding: A Creamy and Delicious Dessert Recipe
Pioneer Woman banana pudding is full of banana flavor and has a creamy texture, making it the ideal dessert. And although it's a beautiful dessert, you may be inclined to enjoy it for breakfast. This no-bake delight needs five ingredients that you may already have on hand and takes 15 minutes to prepare it.
Best of all, Pioneer Woman banana pudding uses various shortcuts like Jell-O instant pudding, Cool Whip topping, and Nabisco Nilla Wafer wafers. Here, you don't have to create your custard or meringue. Instead, you just need 15 minutes to prepare this dessert which can vanish pretty quickly.
Stay tuned to learn more about how to prepare Pioneer Woman banana pudding.
How To Prepare Pioneer Woman Banana Pudding
To prepare this pudding, you'll need the following:
Ingredients
Vanilla wafer cookies:

Nabisco Nilla Wafers are great, but feel free to use any comparable brand. You can also use graham crackers as an alternative.

Vanilla instant pudding mix

– the small 4-serving package of the Jell-O instant pudding is the best. However, you may use a bigger box if you desire thicker layers of pudding.

Milk

– used to prepare instant pudding.

Bananas

– choose ripe and delicious bananas, not mushy ones.

Frozen whipped topping

– you can use your preferred topping thawed overnight in the fridge. For instance, Cool Whip, or you can make sweetened whipped cream.
Instructions
For the instant pudding, prepare it according to the directions given on the package. Refrigerate and put aside.

Use an 11*7-inch baking dish and spread the vanilla wafer cookies on the bottom in a single layer. Depending on the size of the cookies, you may use more or less.

Spread about 1 cup (half of the pudding) over the cookies using a spatula.

Put a single layer of banana slices on top of the pudding.

Repeat the layers, starting with the cookie, pudding, and then the banana layer.

After your last layer of banana slices, spread whipped topping on top, and you're done.

Refrigerate for about 4 hours or overnight if desired.

Garnish with more banana slices and vanilla wafers before serving, and enjoy.
Recipe Tips
Here are tips to make you get the most from this Pioneer Woman banana pudding:

Use ripe and sweet bananas, but not mushy ones.

Defrost the Cool Whip overnight in the fridge before assembling the pudding. Don't thaw it at room temperature. Doing so may result in it melting and losing its fluffy quality.

Let the Pioneer Woman banana pudding rest for at least four hours in the fridge before serving. This will let the cookies soften, and the layers combine well.

Use a bigger container of vanilla instant pudding-like(5.1 oz) if you like more substantial pudding layers.
Recipe Variations
While following a recipe to the latter ensures you get the authentic taste, sometimes testing and manipulating it can give you an individual-tailored flavor. Here's how you can get your hands on the Pioneer Woman banana pudding recipe and make adjustments to suit your palate.
Sugar-Free –

It's impossible to make a sugar-free Pioneer Woman banana pudding, as the fruits and cookies contain sugar. So, sorry if you're on a zero-sugar diet. However, you can reduce the amount of sugar by using a sugar-free instant pudding mix and a sugar-free Cool Whip.

You can substitute the vanilla wafers using graham crackers or Pepperidge Farm Checkers Cookies.

You can make your own handmade whipped cream instead of using the Whip Cool on top of the pudding. However, you'll need to have a stand mixer, but the results are worth it.

If you like more banana flavor, you can substitute vanilla pudding mix with banana cream pudding mix for a stronger banana taste.

You can use a trifle dish or bowl instead of an 11*7-inch baking dish. But here, you'll have to layer the same ingredients in greater proportions.
What To Serve With Pioneer Woman Banana Pudding
You can serve your banana pudding using any of the following:
Tamale pie.

Cheesy chicken and rice casserole.

Chicken cordon bleu casserole.

Red potato salad.

Tuna salad nicoise.

Chicken and noodle casserole.

Crockpot cube steak.

Mexican street corn salad.

Million-dollar chicken casserole.
How To Prevent Bananas From Browning In Pioneer Woman Banana Pudding
Bananas can change color to brown if exposed to air. That's due to oxidation once the peel is removed and the banana reacts with oxygen.
So, if you're making your dessert a few hours ahead, you're safe, and the fruit won't turn brown. However, if you want to prepare Pioneer Woman banana pudding a day before, you'll need to do something to your bananas. Otherwise, you risk them becoming brown.
To prevent browning, treat the banana slices with lemon or orange juice. Sprinkle a little of this juice to cover them and avoid oxidation. You can use a spray bottle to mist them or brush the juice on the fruits.
Don't put too much citrus juice on your bananas unless you want to end up with a banana pudding tasting like lemon pudding.
Moreover, don't decorate your pudding until the last minute. Wait until you're about to serve, then put the banana slices or vanilla wafers to garnish.
How To Store Pioneer Woman Banana Pudding
Once served, don't let your pudding stay for long on the shelf. Thirty minutes to one hour is fine; it should not exceed two hours.
It's best to prepare pudding just enough to be consumed and finished. Storing this pudding affects the taste of the bananas, whipped topping, and cookies. If you must, refrigerate it in an airtight container for three days.
Don't freeze the pudding, though. The crystallization process that occurs with freezing will change the texture of the bananas and the pudding. And once thawed, the dessert will not taste the same again.
Conclusion
Pioneer Woman banana pudding is an easy and delicious all-time dessert that can be eaten as a snack or over breakfast. You only need five ingredients plus bananas, and you're ready. But what's more important is that it's healthier and more nutritious, letting you break the monotony of those super-sweet sugary treats most people serve over the holiday.