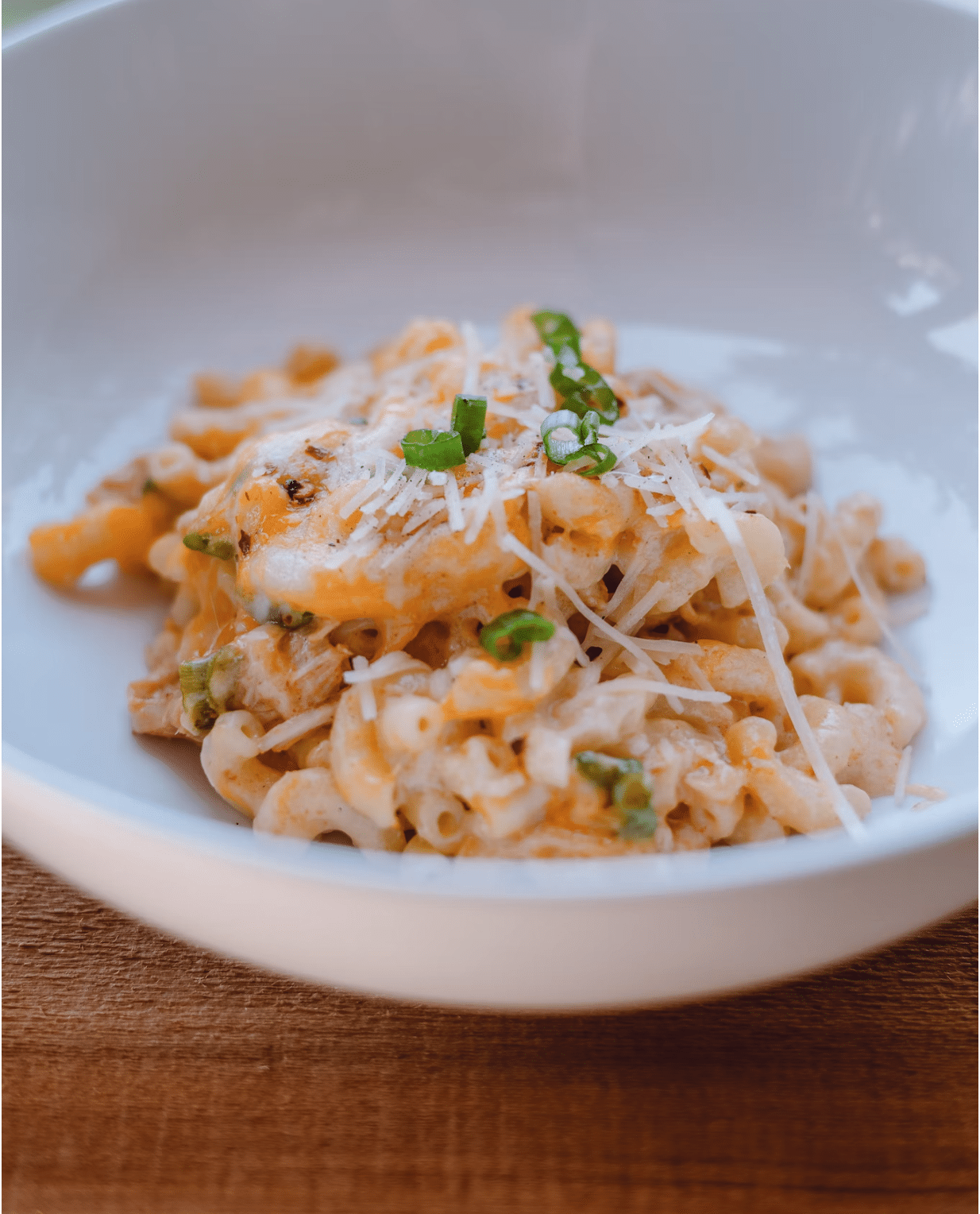 How Long to Bake Mac and Cheese at 350 Degrees Fahrenheit: A Step-by-Step Guide
Most Americans love classic baked macaroni and cheese. And if you're like them, you'd be interested in knowing how to prepare this delicacy. So, if you want to prepare this traditional mac and cheese dish and are unsure how long to bake it, stay here.
This article discusses how long it takes to bake mac and cheese at 350 degrees Fahrenheit.
How Long To Bake Mac And Cheese At 350
Mac and cheese is a relatively quick dish to bake. That's because the ingredients are already cooked before baking. The macaroni is first boiled, the cheese is melted, and other ingredients have already had heat applied to them and are technically cooked. This reduces the overall time needed to bake this dish.
However, it's crucial to note that different baking methods take unique times, even if the baking temperature is the same. Here's to more on how long you can bake mac and cheese at 350:
In the oven

– you can bake mac and cheese at 350 degrees Fahrenheit in the oven for 25-30 minutes. If the top of your macaroni isn't browning after 28 minutes, turn on the broiler for the last few minutes to get a beautiful color and a crispier crust.

In an air-fryer

– like in an oven, baking mac and cheese in an air-fryer at 350 degrees Fahrenheit takes between 25 and 30 minutes. Stir your dish after every seven minutes, and once done, stir the sauce and allow it to rest for a couple of minutes. This will thicken it as it cools.

In the crockpot

– baking mac and cheese in the crockpot at 350 should take you about two hours on high and three hours on low. Here, you'll have to stir once or twice and keep an eye on the macaroni consistency. If you prefer a creamier consistency, add a cup of warm milk.

Frozen mac and cheese

– baking frozen mac and cheese in the oven at 350 should take about 1 hour and 15 minutes. After this time, check the center to confirm if it's heated and the cheese has melted. If not, add extra 10-15 minutes to the cooking time.
How To Bake Mac And Cheese At 350
Ingredients
Macaroni pasta

– feel free to use either whole wheat or white flour.

All-purpose flour and butter/margarine –

create a roux to thicken the cheese sauce.

Milk and chicken broth

– make a delicious and creamy base for the sauce. If you want a lighter sauce, use 1%, but any milk type will also do.

Seasonings

– you can use salt, paprika, black pepper or other combinations for a spicier kick.

Shredded cheese

– cheddar cheese is preferred, but you can use any of your favorites.

Panko breadcrumbs

– although this is not a must, it helps create a golden-brown crispy topping.
Instructions
Cook macaroni according to the package directions. Remember to undercook it a little or leave it al dente, as it will continue cooking in the oven. Drain and rinse well with cool water.

Preheat the oven to 350 degrees Fahrenheit if you're baking right away.

Meanwhile, prepare the sauce.

Melt butter in a large skillet, add the flour, salt, pepper, and paprika, and cook for one minute.

Whisk in the milk and chicken stock and simmer over medium heat for about 5-6 minutes. Remember to whisk frequently to prevent lump formation.

Stir two cups of cheese in the sauce until melted.

Mix your cooked macaroni with the sauce and season with salt and black pepper to taste.

Transfer the macaroni and sauce to a 9*13 baking dish.

Sprinkle the top of your mac and cheese with grated cheese and Panko bread crumbs.

Bake at 350 degrees Fahrenheit for 25-30 minutes or until bubbling.

You can broil for 1-2 minutes if you prefer to brown the top.

Serve and enjoy.
Recipe Tips
Shred your own – I know using pre-shredded cheese is easier and saves you lots of work. But ensure you always shred your cheese. Pre-shredded cheese contains an anti-caking agent (starch) that prevents the cheese from clumping. This substance inhibits the cheese from melting as well as it should.
Boiling pasta – cook the pasta for less time than you usually would. This ensures they retain their structure even after baking and prevent them from being mushy.
Rinse pasta well – after boiling, rinse the pasta well under cold running water. Doing so removes the excess starch and stops the cooking process, ensuring it retains its al dente quality.
Cheese – although cheddar is the most preferred, you can use your favorite. Feel free to use mozzarella, gouda, smoked gouda, Monterey jack, swiss, Colby, Colby jack, etc.
Recipe Variations
It's hard to go wrong with mac and cheese. So feel free to experiment with other add-ins to suit your palate.
Include vegetables – any pre-cooked vegetables will be okay. Try chopped broccoli, sliced bell peppers, peas, onion, and anything you think of.
Add meat – you can opt to add shredded chicken or minced meat to bulk your dish and make it protein-rich.
Bacon – if you love bacon, feel free to add it when crispy and crumbled inside the mac and cheese or onto the topping.
Different baking time – this recipe calls for baking at 350 degrees for 25-30 minutes. However, you can adjust that based on your family's taste. And although mac and cheese is best cooked at lower temperatures, feel free to adjust the temperatures to your liking.
Stovetop – although this recipe calls for baking, you can skip that if you prefer not to. But first, ensure you boil your pasta until al dente (per the package instructions), and have 3-3 ½ cups of cheese. You don't have to layer cheese and pasta when cooking on a stovetop. Add all the cheese to the sauce and combine it with the pasta.
Conclusion
Now that you know how long it takes to bake mac and cheese at 350, the cooking procedure, start cooking. Don't be afraid to experiment with various ingredients or alter the recipe to suit your palate. Just grab your apron, have fun cooking, and enjoy your meal.