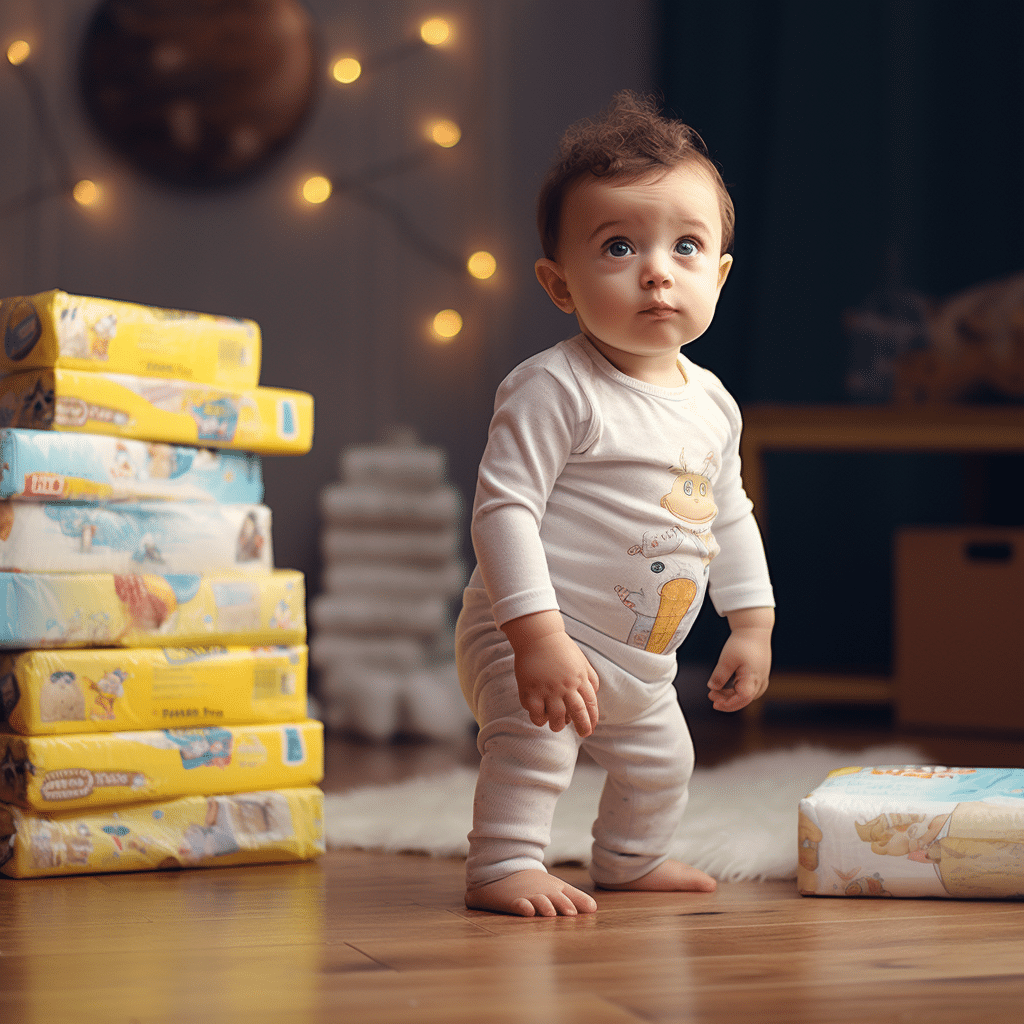 Exchanging Diapers: How to Swap Unopened Packs
Babies use a lot of diapers, especially in their first year. It's estimated that a baby will undergo about 2,200 diapers in the first year. And for this reason, parents usually stock up on several diaper packs to take for several months, even before the baby arrives. Diapers are also typical baby shower gifts; mothers-to-be may find themselves with piles of diapers at the end of the shower.
Sometimes things happen, and you end up with a larger baby. This will require you to skip the newborn diaper size and move to size 1. This means you won't use the newborn diaper size you bought or received as gifts. What do you do in such a case? Do you exchange the diapers for a different size? Read on to learn more.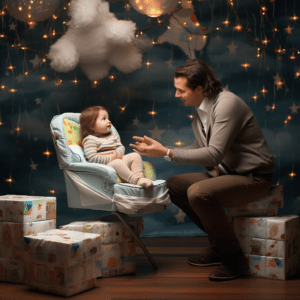 Can You Exchange Diapers For A Different Size?
Yes, you can exchange diapers for a different one. Most stores allow customers to exchange diapers as long as they're unopened and undamaged. However, the return policy differs depending on the store. Here are popular stores and their return policies:
Target
Target allows its customers to exchange or return opened or unopened packs of diapers within 90 days from the purchase date. Once produced, you can ask for a different diaper size or other products within the same price range or request a refund.
Walmart
like Target, Walmart lets consumers exchange or return unopened diapers within 90 days. For opened diapers, you can only exchange them for the same product or other products in the same price range. Unopened diaper packs can be exchanged with diapers, other products in the same price range, or money refund.
Costco
 Costco's return policy is very generous. They don't have a time limit on the exchange period, and you can exchange anytime. All you have to do is pop in their stores and show them your receipt or membership number to prove that you bought from them.
Then you can exchange the diapers for a different diaper size or other products in the same price range or ask for a full refund. However, this does not apply to all products. It would be worth checking their website for the refund policy of other products as some have a return policy of 90 days.
Online
If you've bought diapers via an online retailer, you should be able to exchange or ask for a refund through your account. Your account should have a "return option" section where you can print out a label and return the diapers. Most online retailers like Walmart offer a replacement item in the same price range instead of a refund.
If you want to exchange diapers you bought online through a third-party seller, you'll have to send a request for exchange first. However, know that there's no guarantee you will be successful as some individual sellers don't allow item exchanges or returns.
Can You Exchange Diapers Without A Receipt?
What happens when you want to exchange diapers, and you misplaced the buying receipt? Although most stores require a receipt for their return policy, you should be fine if you can produce other proof of purchase. For instance, a credit card statement or a loyalty card where you can log in online and see your purchase, etc.
Can You Exchange Diapers You Got As Gifts?
If you want to exchange you got as gifts, and you still have the receipt, you should have an easy time exchanging them for a different size. If the gifter did not include a receipt, you might have a hard time. Try and establish where they bought the diapers and take it from there.
On the other hand, if you want to exchange diapers you obtained from your baby shower registry, you should not have a hard time doing so. Most stores are lenient in their refund policies when exchanging products from baby registries.
Can You Exchange Cloth Diapers?
Yes, you can exchange cloth diapers that are unused and are in good condition to be sold. So, if you have purchased cloth diapers from a store and realized they don't fit your baby or you don't like them, take them to the store. And the retailer will exchange them for larger or smaller cloth diapers.
Note that most stores have a time limit for the exchanges, ranging from 30 to 90 days. You'll also need to present proof of purchase or a gift receipt if you received the diapers. Most retailers don't exchange a partial pack of cloth diapers unless the diapers have defects like missing buttons or broken elastics. Cloth diapers that have been used and washed are non-exchangeable.
Suppose you're not satisfied with the store refund policy, don't worry. You can sell cloth diapers, whether used or unused, online. Many forums and websites buy and sell new or used cloth diapers.
What If You Cant Exchange The Diapers?
It's not the end of the world if you cannot exchange diapers. Most stores accept unopened packs of diapers, and if you have a bunch of opened diapers, here are ways of putting them to good use:
Gift them to family or friends who have a child or are expecting.

Donate them to a local daycare.

Give them to your church – most churches have nurseries where the diapers can help.

Give them to a women's shelter or center.

Use them to clean messes like oil spills in your garage.
If you opt to donate them, leave them in their original package. If you don't have one, place them in a Ziploc bag and label them in their size. This way, it would be easy for one receiving them to know their size.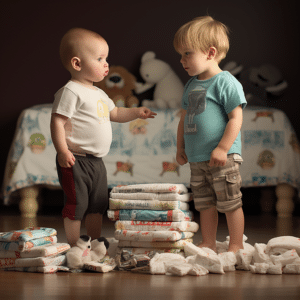 Conclusion
Can you exchange diapers for a different size? Yes, you can diapers for a different size. Most stores exchange unopened diaper packs for other sizes if you have the receipt or proof of purchase. If the diapers were bought via a baby registry, establish where they were purchased, and you can exchange them. The same is valid if they were online bought. But remember, some online stores don't exchange products nor offer a refund.