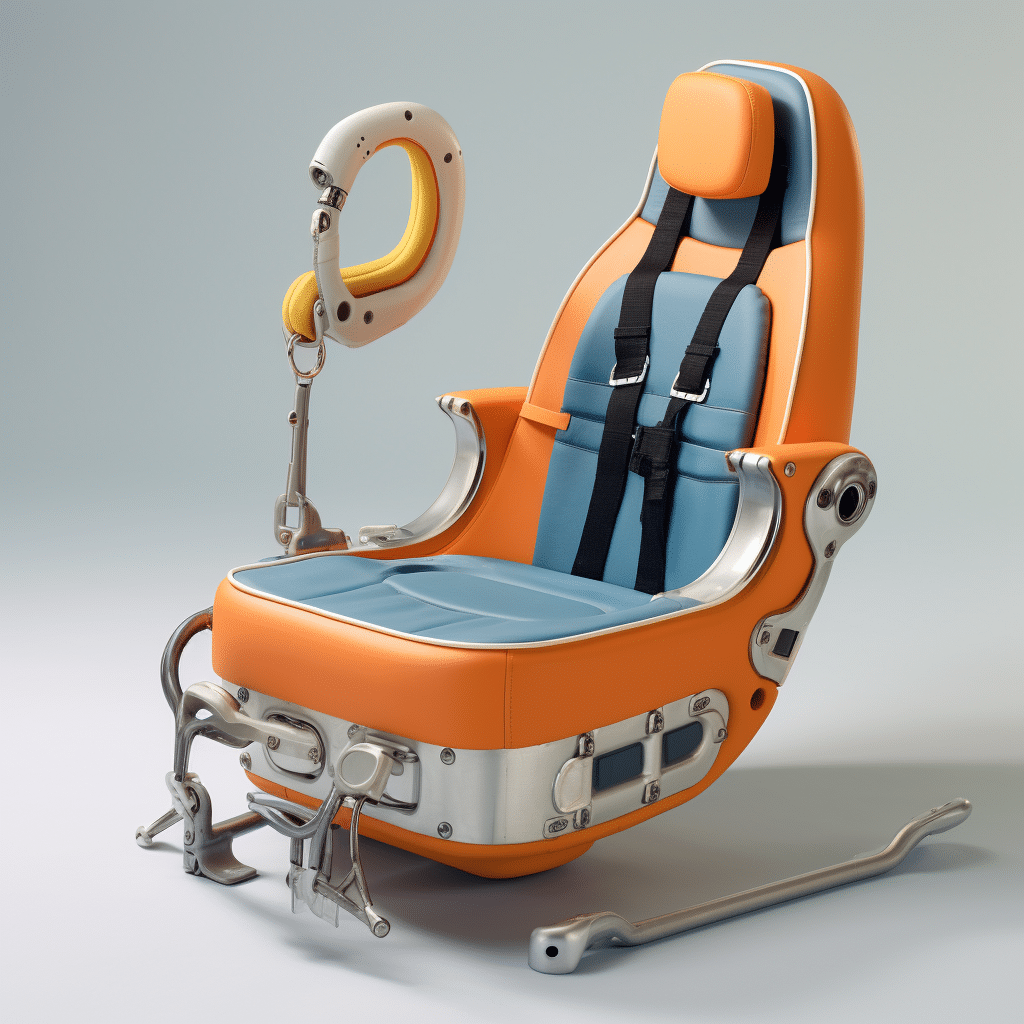 Anchoring Booster Seats: Ensuring Child Car Safety
Boosters are the foundation of every modern-day child's car seat. In fact, booster seats have come a long way over the past decade, with many parents using them as their main infant car seat — replacing those baby rear-facing ones for frequent later use. 
This push for increased safety across the board has led to more research and developments within booster seats, including an increasing emphasis on their use as part of a child's "road-worthy" car seat — or what is commonly known as a 'belt-positioning booster.'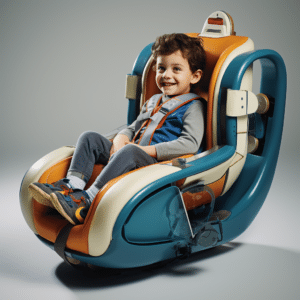 Do Booster Seats Need To Be Anchored?
However, the nightmare remains the question of whether these booster seats should be anchored on the vehicle or not. Although automotive enthusiasts have different views on anchoring booster seats, most will agree that it is crucial for the safety of your loved one. 
This article digs deep into booster seats and why you should always anchor them before traveling. Let's find out.
Anchoring Booster Seats
Normally, a booster seat is designed to hold a child safely in a car seat until they are old enough to fit a regular seatbelt. Most booster seats are designed to be used by children who weigh between 40 and 80 pounds. And in most cases, they will have an anchor strap that will go around the vehicle's headrest and across your car seat. 
Booster seats can be anchored using a tether strap or car seat belt. The tether straps are designed to hold the booster seat securely and prevent it from moving around during vehicle movement. The anchor points are usually located near the base of the seat on either side and are designed to neutralize forward and backward impact due to acceleration. 
Depending on how old your child is, several types of Anchor Booster car Seats are available for purchase at various price ranges. Some companies offer them at a very affordable price, while others charge more to offer high-quality products durable enough to last through years of use!
Here are the common types;
Excellent option for children of different ages, as they provide the best of both worlds. They allow you to switch between different contexts. Also versatile as you can use them in most car models.
They are the most popular booster seats for kids, and for a good reason. Provide perfect support for the kid's back and neck while keeping their legs slightly reclined. Also have extra headroom for increased comfort.
These seats have no back or head support and utilize a simple strap system to hold the child in place. So you can adjust the straps to ensure your kid is safe and secure while driving.
All these booster seats can be easily anchored to your car seat using either seatbelt systems or the LATCH system.  
Does a Backless Booster Seat Need to Be Anchored?
No, a backless booster seat does not need to be anchored to the vehicle. Backless booster seats are designed to elevate a child and position the seat belt correctly over the child's lap and shoulder to provide adequate protection during a car ride.
Backless booster seats are secured in the vehicle by the car's seat belt, which passes over the child and the booster seat. The booster seat itself does not require any additional anchoring or installation beyond placing it on the vehicle seat and properly buckling the seat belt.
However, it is important to note that booster seats, both backless and high-back, should only be used with a lap and shoulder seat belt, never with a lap-only belt. Additionally, children should continue to use a booster seat until they are tall enough to properly fit the vehicle's seat belt without a booster seat, typically around 4 feet 9 inches in height.
Why You Should Anchor Booster Seats
The best booster seats are designed to keep your child safe and comfortable as you drive through terrain or when accelerating.
However, many parents don't realize that an anchor can prevent their toddlers from falling out of their seats.
Not just that, as there are many other reasons why you should anchor your booster seats.
Helps Your Child Sit Up Straight. Anchor boosters help your child maintain good posture while in their car seat. Your child will sit upright and straight, preventing forward-leaning when driving.

Anchoring booster seats are the best way to ensure that your child will remain seated properly in the car, regardless of the seat belt or seat position.

Anchoring booster seats also prevent injuries caused by your car's abrupt forward and backward movement.

You won't need a separate car seat for kids. Once you anchor your booster seats, they will be more comfortable and supportive. Especially if you have a wide car or an SUV with lots of space in the trunk. A child's weight will be spread evenly on the seat and not just above your knees. This means your child will feel less pressure on their spine and can sit in a better position for long periods without getting tired.
How To Anchor Booster Seat
Anchoring your child's booster seats is the best way to ensure they stay in place during a car ride or any other time they need to be anchored. While many types of anchors can be used, the easiest ones are seat belts. 
If your vehicle does not have seat belts installed in its rear seats. These can be purchased separately at most automotive stores and fitted by professionals.
Once installed, the seat belt should fit snugly over your child's shoulder. Hips but not so tight that it cuts off circulation or chafes their skin. If it doesn't fit, proceed and anchor your booster seat on anchor points. 
Foremost, you will need to attach the top tether. Strap to the top anchor on the back of your vehicle (usually located by the rearview mirror). Then fasten your child into place with a lap belt or shoulder belt. 
Similarly, you have to ensure that they sit straight, so they don't slump forward or sideways in their seat. Finally, tighten all loose straps before buckling yourself into place behind them.
Another option in case the seat belt fails to anchor the booster seat effectively is to use the LATCH system. With the LATCH system, you can easily attach your child's car seat with lower anchors instead of lap and shoulder belts. This allows you to use the vehicle's seat belt only when necessary. Such as in an accident that requires airbag deployment or when the child is too big for their booster seat.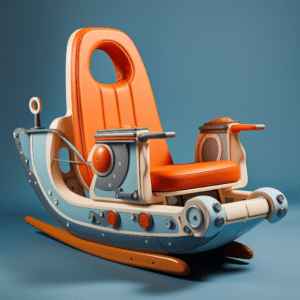 Bottom Line
In summary, booster seats improve overall safety considerably once your child outgrows the seat belt's height or weight limit. They bridge the gap between a harnessed car seat and a regular car seat. Giving your children the safety they need and breathing room in height. 
The National Highway Traffic Safety Administration recommends that children. Use a booster seat until they are eight or four feet nine inches tall. While this is the federal law for all children, no size or weight fits all rules for booster seats. So you may want to reevaluate an older child's seating arrangement at different stages of development.