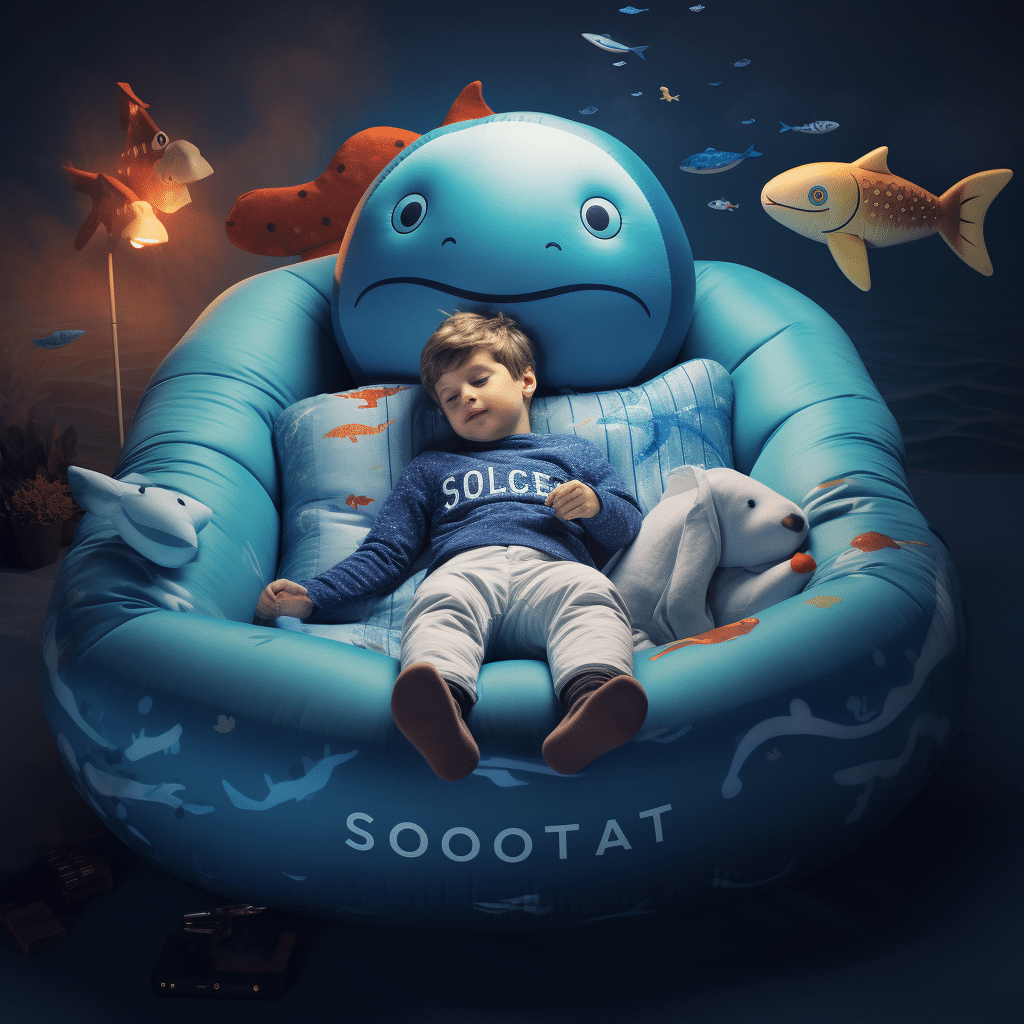 DockATot vs Snuggle Me: Choosing the Best Baby Lounger
We all want the best for our children, but sometimes it can be hard to decide which products are worth buying. That's especially true for sleeping aids like the DockATot and Snuggle Me.
From all the available choices for your baby bedding, you would probably question whether you will be making the right decision by choosing a dock and play or Snuggle me. Knowing the major differences between these two product design variations and how they even work will help you choose perfect for your baby's sleeping arrangement.
In this article, we'll give you an in-depth comparison of these two products to make an informed decision. Let's explore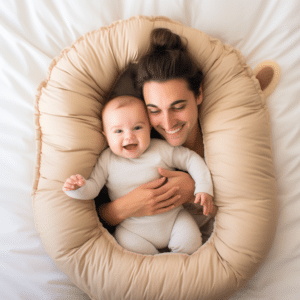 Dock a Tot vs Snuggle Me:  Overview
What is DockATot?
DockATot is a smart, cozy, portable bed for your baby and toddler. It's the perfect place to rest, play, and grow. DockATot's modern design blends seamlessly with any home while providing a haven for babies and toddlers to relax and play. 
The patented breathable mesh sides allow air to flow freely around your child, while the organic cotton inner lining provides comfort and warmth. The soft microfiber cover can be removed for machine washing and drying.
Additionally, the DockATot is designed with safety in mind: its unique shape minimizes the risk of falling out of bed even when left on an elevated surface like a sofa or chair. It also supports healthy spinal development by providing babies with an ergonomic sleeping position that can help prevent flat head syndrome (plagiocephaly).
And did we mention how portable this lounge is? It is lightweight and folds up small enough to fit any luggage or stroller when traveling.
What is Snuggle Me?
Snuggle Me is a supportive and comfortable baby lounger with a uniquely shaped seat, which provides proper head and neck support for your baby. The lounger keeps the baby secure, safe, and comfortable while sleeping or resting.
The Snuggle Me Lounger is 100% cotton flannel and includes a removable pillow for added comfort. It also features a non-skid bottom that keeps the lounger from moving around on the floor.
What Makes Snuggle Me Different?
The Snuggle Me Lounger provides an ideal sleeping solution for babies. The unique design allows you to use it as soon as your baby can roll over and move around in their crib or playpen without worrying about them falling out. It also provides extra support for newborns who cannot hold their heads up yet but still want to be close to Mommy or Daddy at night.
Snuggle Me Loungers are available in different colors, including pink, blue, yellow, green, and orange. Each color comes in both the solid and polka dot pattern design so that you can choose your preference.
Similarities Between DockATot vs Snuggle Me
Here are the similarities between the two loungers; 
Both Snuggle Me and dockATot are made from high-quality materials. They are both sturdy and durable and can be used for several years.

Both have mesh sides to allow airflow and prevent overheating of your baby. The DockATot is designed to be used in the crib with a mattress; the Snuggle Me is used on a flat surface such as a playpen or floor.

The Snuggle Me has a removable cover that can be machine washed, while the DockATot has an inner liner that you can remove and wash.
Comparison Between DockATot vs Snuggle Me
When it comes to buying a baby sleeping accessory, you want to make sure that you make the right decision. You want to ensure that you buy a safe, comfortable, and durable lounge for your baby.
The DockATot has been on the market for several years now. It offers a cozy environment for your baby and provides physical and emotional comfort. On the other hand, Snuggle Me is like a donut-shaped pillow with similar benefits to DockATot. At their core, both products are excellent options for parents striving to keep their babies comfortable and happy. 
Here is how these two lounges differ.
Construction
The DockATot was designed as an all-in-one sleeping solution. In contrast, the Snuggle Me was designed as an accessory to use with other items in your nursery decor and bedding collection. 
Similarly, the DockATot is made from high-quality organic cotton and wool felt materials. The Snuggle Me is a soft fabric made using cotton flannel and jersey knit fabric.
Comfort
The Snuggle Me Deluxe has plush padding throughout its body, including headrest and armrests. It also comes with a removable cover that can be washed by hand or machine-washed on a gentle cycle in cold water with like colors and tumble-dry low heat setting. 
In contrast, the DockATot has soft padding around its sides and back but no headrest or armrests to cushion your baby's head or arms during sleeping or playing time. However, it comes with one slipcover that can be removed for washing by hand only in cold water with like colors and tumble-dry low heat to prevent shrinkage.
Size
The two products also differ in size. The Snuggle Me is smaller than the DockATot, so it may not fit larger babies. However, if you have multiple children or plan to use Snuggle me for an infant who will share a room with another sibling, this could be beneficial since it is portable. Moving a DockATot may prove to be hard considering its size.
Age Range
Snuggle Me is designed for babies who have begun rolling over or are able to sit up on their own (typically around 6 months). The DockATot has an age range of 0-2 years old, which means that if you want to use the DockATot longer than 6 months (and most parents do), then it's best to wait until your baby reaches that milestone before using either product. 
You may also want to wait until they start sitting independently before using either product.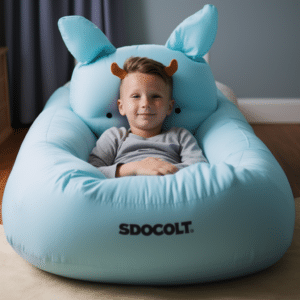 Bottom Line
Overall, the DockATot has a much higher quality build than the Snuggle Me. The DockATot is crafted with exceptional attention to detail and has several safety certifications. It's also versatile enough to be used for various children and even adults. 
Functionally speaking, though, there isn't much difference between the two products. Neither will harm your child if they move around too much in it, so feel free to use it however you'd like. Both products will help your baby sleep better (especially when combined with gentle shushing) and give parents relief through their babies' newborn months.