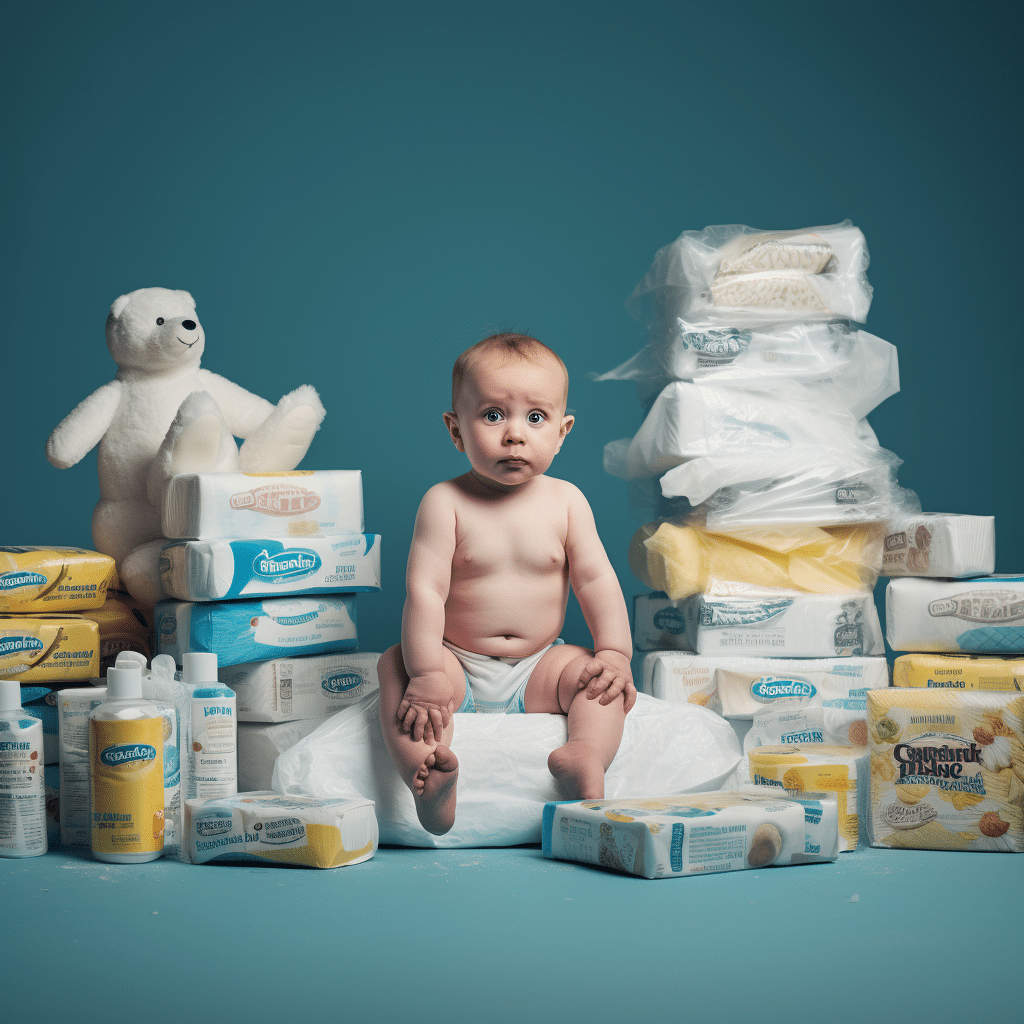 Coterie vs. Pampers: Choosing the Best Diaper

Coterie vs Pampers Diapers: If you have a baby, you know how diapers can be such a life-saver. Diapers serve a crucial purpose in keeping your little one nice and dry. But wrong diaper choices can lead to the opposite, leading to leakages or making your kid develop a rash.
On average, babies go through over 2000 diapers in their first year. That's a significant number and directly corresponds to the number of times you expose your child's sensitive skin to the numerous chemicals (some of which are harmful) found in most wipes and diapers.
This makes it crucial to source high-quality and safe diapers that can make you feel confident leaving your child in them. And to help you choose the best of the best, we're reviewing the two most reliable and trusted diaper brands: Coterie and Pampers. Read on to learn everything there is to them.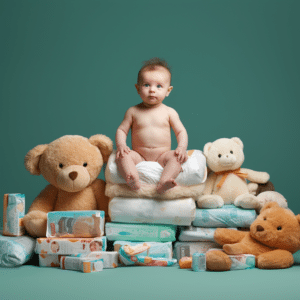 Coterie vs. Pampers Overview
Absorbency And Leak-Proof
Although it's part of babyhood, there's nothing as frustrating as waking up covered in wetness. Absorbency is among the top crucial aspect of determining a good diaper.
Let's start with Coterie. These diapers are all about the details. They are leak-proof and offer high absorbency qualities. The company claims that Coterie diapers move liquid away from your child's skin once they've peed, within 15 seconds. The extra-wide back panel and a powerful transfer layer prevent accidents and wick away any moisture, get the job done, and prevent diaper rash.
Coterie diapers don't bulk up with use, unlike other diaper brands. Rather, they retain their shape even after hours of wear. Coterie also comes with a yellow wetness indicator that turns blue once the diaper is full and needs a change.
Like Coterie, Pampers has high absorbency and are leak-proof. However, some people have complained that Pampers diapers sometimes leak. The diaper's back comes higher than most diapers, providing more protection against leakage. Pampers also have a wetness indicator to alert you if it's full and your kid needs a change.
Material
It's crucial to know the material used to make your kid's diaper, as many diapers on the market contain harmful lotions, inks, adhesives, absorbency chemicals, and fragrances.
Coterie diapers are among the softest diapers on the market. They are free of chlorine bleach, dyes, and fragrances, most of which contain alcohol and latex. This diaper brand doesn't carry its tests on animals. Rather, it uses third-party labs when carrying out its tests on which they back up its claim that they're safe.
Pampers diapers have been approved by the Skin Health Alliance as skin safe. They are made up of premium cotton, are chlorine-free, and use minerals to absorb odor. Although Pampers are soft to touch, they are not as soft as Coterie.

The Feel
Since diapers are up against your child's bum day and night, it's critical if they are soft and comfortable.
Made partially from the wood pulp of sustainably managed forests, Coterie diapers are soft and nice to touch like cloth. Their extraordinary softness lets them open wide when you put them on your baby. You don't want a diaper that coils up while wearing it onto your little kiddo.
Pampers diapers are equally soft and comfortable to put on your baby. But their softness doesn't match the mega-softness of Coterie.
Appearance
People have different tastes, and everyone has their preferred picture of how their diaper should look. If you like plain color, white to be specific, Coterie is your best shot. This diaper brand produces all-white diapers with a tiny black "Coterie" logo at the waistband. There's also a tiny, faint yellow wetness indicator that changes to blue when wet.
If you are a lover of fun prints, Pampers diaper has it for you. Pampers come in fun prints (lightly printed). However, you can't know the prints you'll get until you open the pack. Each pack has two subtle patterns that rotate occasionally, but they are always gender-neutral.
Sustainability
Every disposable diaper creates waste. But finding ways of reducing waste, even a little, can make the world we live in a better place.
The DTC model in Coterie diapers relates to a shorter production line, making it better for the planet. Coterie diapers are made of plant-based materials (25%) from sustainably managed forests, with some of their components being able to biodegrade. Moreover, Coterie diapers are 70% more absorbent than other brands, making you use fewer.
Pampers company, Procter and Gamble, is ambitious to reduce its carbon emissions to net-zero by 2030. The diapers are made from responsibly produced cotton with 100% certified renewable electricity.
Availability And Cost
You can't avoid investing in diapers if you have a baby, and here's how much the two costs.
A one-time Coterie purchase of 108-192 diapers sets you back by $94.50, making one diaper costs $0.87. When you subscribe for one month, a one-time purchase costs $85, with one diaper retailing at $0.79. You can only buy Coterie diapers on their official website and not any other place.
For Pampers, you'll spend $60.34 for one pack of diapers. Depending on the size (affects counts), you may have to buy several packs to take you through one month. Depending on the size, each diaper's cost ranges between $0.36 and $0.64. Pampers are available at big-box retailers only, and there are no subscription options with this brand.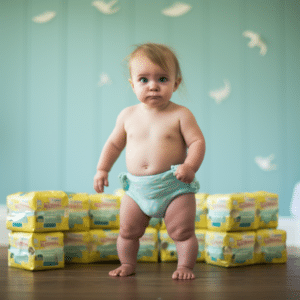 Conclusion
Who has it all, Coterie or Pampers?
Coterie seems to have everything you need in diapers. Comfort, mega-softness, high absorbency, leak-proof, wetness indicator, free of harmful ingredients, etc. The only downside is that they are on the higher price end. But if you can afford them, why not spend on them? They are worthy of every coin and can make your child as comfortable as they should be.
As for Pampers, these are equally great with excellent features. They are safe for your kid's skin, hypoallergenic and free of harmful ingredients, soft and comfortable, and have high absorbency and wetness indicator. What's more beautiful is that they are relatively affordable and a great alternative for low-budget moms.