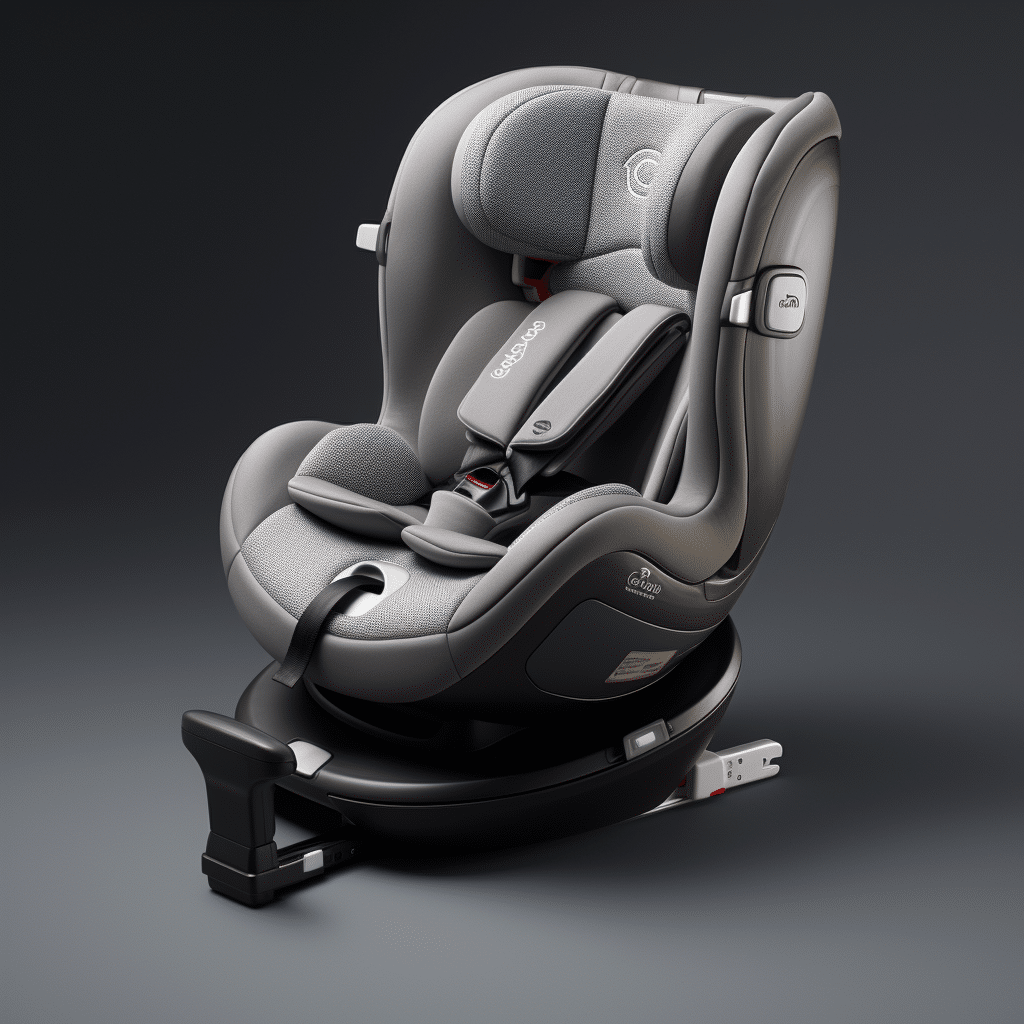 Cybex Sirona S vs Evenflo 360: Baby Car Seat Comparison

Cybex Sirona S vs Evenflo 360: A baby car seat ensures his comfort and safety when traveling. Research has shown that children who do not use car seats are seven times more likely to be seriously injured or killed in a car accident than secured children. They found that 83 % of children in baby car seats remain unharmed in a crash. Before purchasing a baby car seat, it is paramount to consider the cost, weight and height limit, durability, safety standards, and ease of use.
 Cybex Sirona S and Evenflo 360 are convertible baby car seats made of hard plastic for the base and casing, whereas the padding and fabric cover are made of soft and comfortable skin-friendly material. Below is a detailed look at each of the two baby car seats.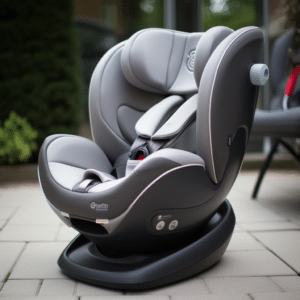 To Cybex Sirona S vs Evenflo 360: Overview
Cybex Sirona S
The Cybex Sirona S is a convertible car seat with an innovative 360° rotatable seat designed to offer comfort to your child and peace of mind to the parent. It is suitable for babies from 3 months to 4 years and weighs between 4 lbs. to 65 lbs.
Features of Cybex Sirona S
A one-hand 360-degree rotatable car seat that makes it easy to get the child in and out.

Load leg that is integrated into the base of the seat helps transfer crash energy away from the child to the vehicle floor. It can reduce rotation up to 30% in a crash.

They come with an easy lock bar for simple, quick, and secure installation.

Sensor Safe 4-in-1 Safety Kit that is connected to a mobile app and can alert you; if the child unbuckles, the temperatures are too hot or cold, if the child has sat for too long or when left unattended.

Linear Side-impact protection that takes the initial brunt of the force and helps keep your child safer in the event of a near side impact.

12 recline positions

Anti-rebound design that reduces spring back in case of a crash reducing the crash force to your child.

10 years before expiration 

Compatible with most car makes 

Dual cup holders.

Comes in a range of colors which include; black, premium black, Manhattan gray, and blue indigo.

Machine washable 
Accessories 
Additional accessories that can be purchased separately include; a load leg base, seat rain cover, platinum insect net, summer cover, summer seat liner, and newborn baby inlay.
Evenflo 360
Evenflo 360 convertible car seat is designed to keep your baby safe during travels delivering innovative safety features, comfort, and convenience. It is suitable for children aged 4months to 4 years weighing a maximum of 35lbs. while rear-facing and 40lbs.while  Front-facing.
Features of Evenflo 360
10 years of use before expiration

Lock Strong bar that pulls down to lock the car seat base into place.

They come with a Tether360 sensor safe kit to help keep the seat positioned and secure in the car.

E3 technology side impact protection

Steel reinforcement

Has a high back

360-degree revolving

Latch system for convenient, secure installation

14 positions No-rethread harness that adjusts the straps without having to re-install the car seat

One-hand adjustable headrest- Maximize comfort and reduce head slump as they nap.

2 cup holders

3 recline positions with accessible recline lever

They come in several colors; black, blue, gray, brown, and green.

It is machine washable

Temperature regulating fabric
Accessories 
Evenflo 360 accessories include; an infant car seat base, universal fit car seat travel bag and storage bag, car seat rain cover, under mat seat protector, a universal arm cushion for infants, and a backseat baby mirror for a rear-facing child. 
Differences between Cybex Sirona s and Evenflo 360 baby car seat
| | | |
| --- | --- | --- |
| Description | Cybex Sirona S | Evenflo 360 |
| Size | 25.3 x 20 x 25.5 inches | 29.6 x 28.25 x 23.5 inches |
| Weight | 30.4 pounds | 29.5 pounds |
| Leg load | One | None |
| Installation | Installed as a whole system making it hard | Installed in pieces-base and seat thus easy |
| Booster mode | None | Has booster mode |
| User friendliness | Complex | Simple |
| Affordability | Costlier-500 + dollars | Cheaper 380+ dollars |
| Country of origin | Germany | USA and China |
Why a convertible baby car seat?
Firstly it is cheaper to buy a convertible once instead of buying an infant-only seat and then upgrading as they grow. Secondly, the seats limit the magnitude of impact on your baby in case of a crash. Thirdly, a convertible car seat faces backward until he is 2 years old, doubling as an infant carrier, and then when he turns three, it can be converted to face forward so that it feels like an ordinary car seat. Finally, they offer maximum comfort and safety to the baby, and peace of mind to you while traveling making your road trip more enjoyable.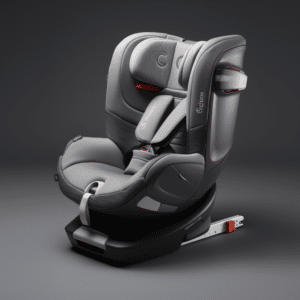 Tips on convertible baby car seat use
Do not use a seat that is past its expiry date. Always check on the tag for the date of manufacture before purchase.

Check on whether the seat meets safety standards. Research the safety record before making a purchase.

Avoid second-hand car seats if possible.

Do not use a seat that was in a vehicle that was involved in a crash. It might be damaged, though not visible at the time of purchase.

Do not use the seat outside the vehicle.

Buckle child properly. The harness straps should fit snugly.

Do not leave your child unsupervised in a car seat.
Limitations of convertible baby car seat
According to reviews, parents complain of infants wobbling in the car seat thus requiring extra cushions to ensure the baby's safety.

They are heavy, making them importable.

One cannot use a seat on a plane.

According to safety experts, young babies are safer in an infant-only car seat.
Overall, when a convertible baby car seat is installed appropriately according to the instructions, it can increase the chances of survival in the unfortunate event of a crash. The Cybex Sirona S and Evenflo 360 offer maximum comfort and safety during travel. The choice depends on your budget and personal preference.