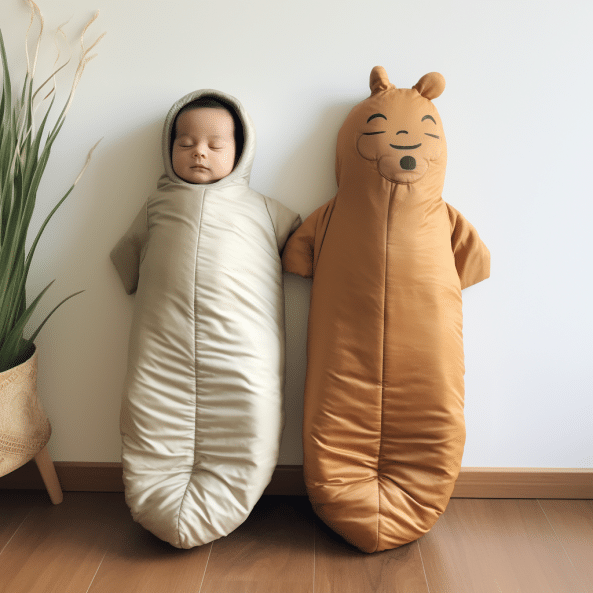 Comparing Kyte vs. Gunamuna: Bamboo Baby Sleep Sacks
Bamboo baby sleep sacks: Bamboo sleep sacks comparison: Sleep sacks are wearable blankets that work by regulating temperature creating a comfortable night's sleep or nap time for your baby. They keep your baby warm, comfortable, and safe so they fall asleep faster and longer.
There are several factors that one should consider as you purchase a baby sack; comfort, durability, room to move legs and hips, cost, and safety certification. Bamboo is one of the most preferred fabrics in baby sack manufacturing. Gunamuna and Kyte are examples of such sacks.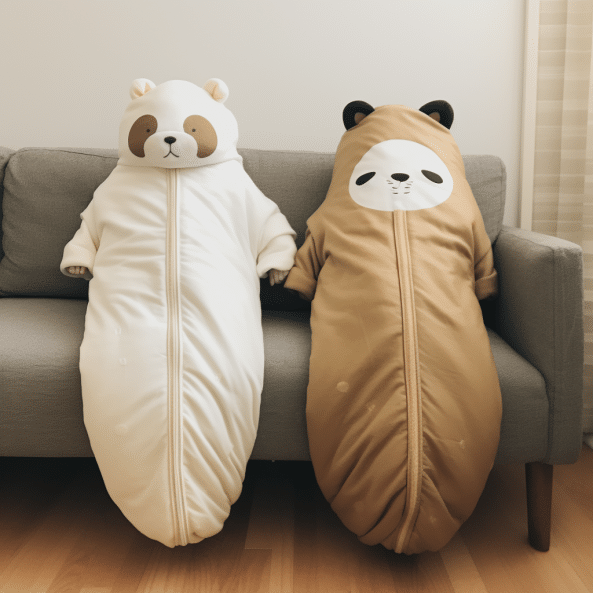 Gunamuna vs Kyte: Overview
Kyte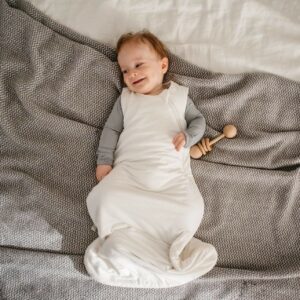 Did you know when your baby gets enough sleep they grow better and healthier? With Kyte super soft, silky, and smooth sleep sacks made with rayon from bamboo, you are assured of better sleep for your baby and you too. They come in a wide range of bright colors and prints. 
Features of Kyte
It comes in superb patterns, four different sizes, and 3 different TOGs.

Absorbs and evaporates humidity keeping the baby dry.

It is silky and super soft making your baby comfortable throughout their sleep.

They are sleeveless and thus allow for good airflow.

It has a curved dual zipper design that allows for extra comfort for your baby and ease of use during the night diaper changes.

Naturally dirt resistant. It does not pick excess dirt from the air.

It naturally wicks moisture away from the baby and regulates temperature preventing overheating and cold.

It is machine washable.

It is hypoallergenic and breathable.

Kyte sleeping sacks are not weighted. However, the higher the TOG, the heavier the fabric will be.

Long-lasting. 
TOGS
TOG stands for Thermal Overall Grade, the standard measure for how much heat a garment retains. Kyte comes in 3 TOGs;
0.5 TOG -appropriate for room temperatures of 74-78°F (23-26°C)

1.0 TOG- appropriate for room temperatures of 69-73°F (21-23°C)

2.5 TOG – appropriate for room temperatures of 61-68°F (16-20°C) 
Sizes 
Kyte comes in four sizes based on the weight and size of your baby. They are; small (0-6 months), medium (6-18 months), large (18-36 months), and 4T for children above 3 years. When deciding on the right fit for your child, it is recommended the neck and armholes fit snuggly to prevent the baby from passing over the head and blocking airways.
Gunamuna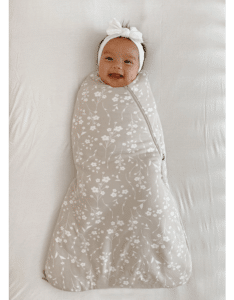 Gunamuna, meaning the innocent one, is a fluffy and cozy baby sack made from bamboo fabric. It comes with a wide range of colors and prints for the dyed option. The undyed yarn is creamy without dye or additives. Undyed sacks help kids with eczema, hives, acne, rashes, and Mongolian spots. Parents who enjoy natural simplicity will like undyed.

Features of Gunamuna 
Wide range of colors and patterns for the dyed sacks

They are super soft and fluffy comfort for the young one.

Comes with both sleeveless and long sleeves options. Opt for the long sleeves on those extra chilly nights and sleeveless for warmer nights

Breathable and thus regulates temperature effectively.
Silky – it mimics a calming cuddle & insulates like a luxurious down comforter.

Oeko-Tex Standard 100 Certified hence guaranteed free from harmful chemicals, toxins, and irritants.

Hypoallergenic. 

An evenly distributed weight that increases serotonin reduces anxiety, increases relaxation, and eventually soothes a baby into a deeper sleep.

Has one zip and ensures the baby remains zipped night long and makes diaper change easy.

Regulates temperature effectively preventing overheating and cold exposure. 
Sizes 
Gunamuna offers four sizes; 3-9 months (29"), 9-18 months (32"), 18-24 months(35"), and 24-36 months(38"). When determining your baby's size, take measurements from the base of the neck to the bottom of the feet to get an appropriate size. The size of the Gunamuna sack is determined by the baby's height.
TOGS
0.5 -suitable for temperatures between 74-78°F (23-26°C)
1.0 -suitable for temperatures between 70-73°F (23-26°C)
2.6 -suitable for temperatures between 58-70°F (23-26°C)
Summarized comparison of Kyte and Gunamuna
| | | |
| --- | --- | --- |
| Description | Kyte | Gunamuna |
| Available sizes | Four | Four |
| TOGS | Three | Three |
| Weight | Weighted | Weighted |
| Natural option | Not available | Available |
| Fabric | 97% bamboo viscose, 3% spandex | 95% bamboo viscose, 5% spandex |
| Zippers | Two | One |
| Certification | Certified | Oeko-Tex Standard 100 |
Why bamboo fabric?
Bamboo material is soft and satiny and thus gentle on a baby's delicate skin. It has antibacterial properties and is hypoallergenic. Its thermal regulating mechanism wicks moisture keeping your baby dry and comfy. Bamboo fabrics last longer than "traditional" fabrics. Being a natural fabric means that it is a biodegradable, eco-friendly, and sustainable resource. On the flip side, a bamboo fabric shrinks and wrinkles very easily.
How to take care of a bamboo fabric sleeping bag
Machine wash with cold water and hang or lay flat to dry. Turn off the agitator, if the option isn't available use a mesh bag to prevent entangling.

Wash with like fabrics(bamboo only)

Do not turn inside out as your wash to prevent damage to the inside quilt

Always zip the sleeping sack, and then unzip to dry. 

Wash regularly, the advisable frequency is every 3 days.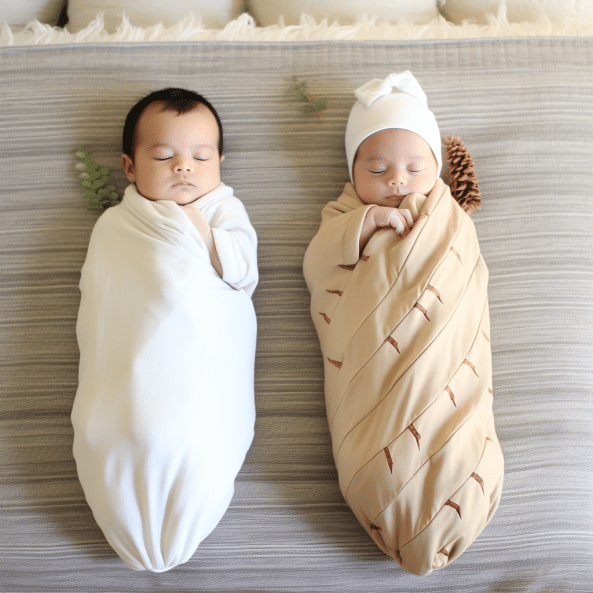 Safety measures while using a baby sleeping sack
Ensure you properly zip up the sack before putting the baby to sleep. 

Ensure there is enough leg and hip room to allow free movement.

The neck and armhole should not allow the head to pass through while zipped to avoid the risk of suffocation.

Buy a sack that has been certified safe. Research before making a purchase.

Avoid overheating as it increases the risk of sudden infant death (SIDs). Use the right TOG.

Avoid additional blankets and sheets. Add an extra layer of clothing if deemed necessary depending on the temperatures.
 In conclusion, the Kyte and Gunamuna sleep sacks are similar in so many aspects. However, if you are a nature enthusiast, undyed natural Gunamuna will serve you well. It is always advisable to make an informed decision before purchasing such a baby item; it can turn out to be disastrous.