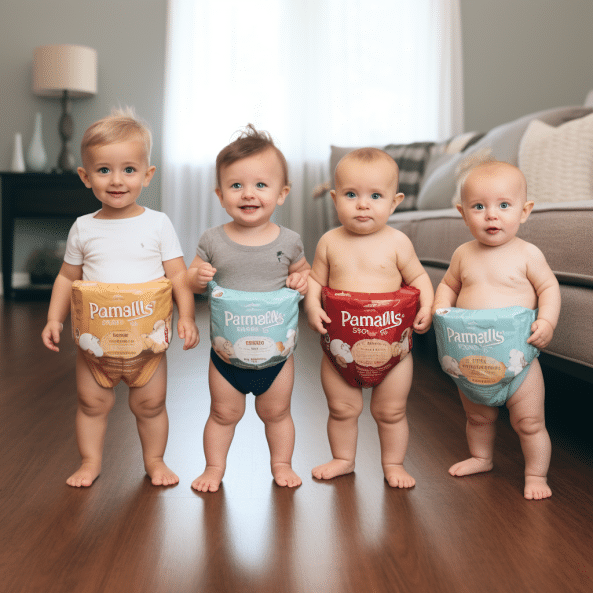 Comparing Rascal and Friends vs Pampers Diapers

When choosing the best diapers for your baby, your options are magnified to Rascal and friend diapers or pampers. The selection criteria can be complex because other new brands are popping up on the market every week.
Rascal and friend and pampers diapers are well-renown because the brands are founded on the reputation of quality that guarantees 100% customer satisfaction. They are also durable with excellent absorbency properties.
Rascal and friend diapers are manufactured in New Zealand, while Pampers are made in the United States. The two diaper brands promise premium diapers that are sold at affordable prices. Consider the following factors when looking for a suitable diaper for your little one;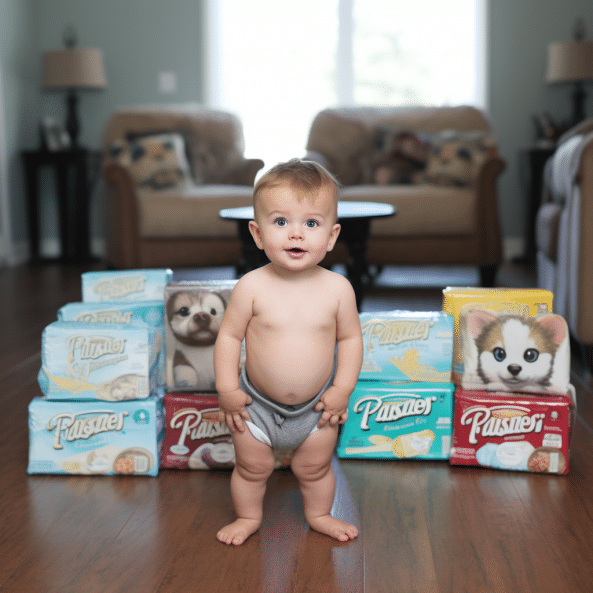 Absorbency:

Diapers with a high absorbency rate and lock-in features can keep moisture away from the baby's skin. It helps in reducing rashes, infections, and leakages.
Pamper diapers have higher absorbency than Rascal and Friend diapers.
Cost:

Choose the diaper brand that is within your budget. It should be of high quality.
Rascal and friend diapers are more affordable than pampers.
Fit:

Fitness is essential to ensure that the baby feels comfortable and has no leakages.
Pampers and Rascal and friend diapers have the same fitness and comfort.
Sensitivity:

Diapers with chemical-free materials don't irritate the baby's delicate skin. Best diapers should be soft and gentle to make the baby feel comfortable and free from rashes or allergies.
Rascal and Friend diapers have similar functionality, and both are best for your baby. However, Pampers has a higher score in terms of absorbency and tendency to prevent leakages. In addition, they are hypo-allergic, and there is little to no likelihood of your child developing rashes.
Now, let's compare Rascal and friend diapers and pampers in detail;
Rascal and Friends Diapers Vs Pampers: Overview
Rascal and Friends Diapers Overview
The added padding provides a safety cushion as your child learns to walk. Even if they fall a thousand times, they will rarely injure themselves.
The absorbance of Rascal and friend diapers is excellent. It can absorb a lot of liquid, and the best part is that it doesn't leave the weird pearls like in the case of Pampers diapers.
The higher waist at the back make Rascal and friend diapers the best in preventing back blow-outs. The side tabs also ensure that the diaper is tightly held in its position. Rascal and friend diapers stay in place until it's time for you to open.
The major drawback of Rascal and friend diapers is availability that starts from size 1. Size 1 Rascal and friends diaper is suitable for babies weighing 6-11lb. However, according to the customers, the size is larger. It can even fit a baby weighing 12 lb. Therefore, it can be a bit large for the 6lb baby.
Features of Rascal and Friend Diapers
3 Layers of Protection

Absorbent 3D Core

Breathable Backsheet

Double Leak Guards

Soft Leg Cuffs

Stretchy High Back Waistband

Strong Grip Tabs

Unique Deep Pocket

Wetness Indicator available in sizes 1 and 2
Pampers Diapers Overview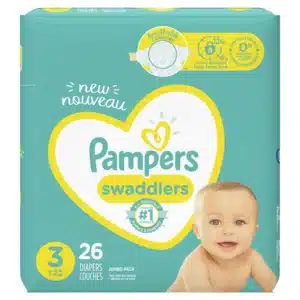 Pampers diapers are made from carefully tested ingredients and proven to be safe for your baby. They are super soft, with quick absorbency making them ideal to be worn overnight.
If you've been looking for a hypoallergenic diaper for super-sensitive skin, use pampers diapers. It has been proven to be free from chlorine bleach, allergens, and parabens.
Pampers diapers have several layers, including a lotion-soaked top sheet, a polyester fiber absorption layer, and a super-absorbent gel-filled distribution layer. The charming patterns on the exterior of Pampers diapers are made with pigments, not dyes. Features of Pampers Diapers
Features of Pampers Diapers
Absorb Away Liner

Breathable

Contoured Umbilical Notch available in sizes N, 1 and 2

Designed for both boys and girls

Extra Absorb Channels

Hypoallergenic

Sizes Preemie-size 7

Stretchy sides

Wetness Indicator
Rascal and Friends Diapers Vs. Pampers: Comparison
Pampers has long been the preferred brand in absorbency. Various trials have indicated that Pampers can prevent more leaks than Rascal and friends.
Both diapers have wetness indicators that let you know when to change your baby's diaper, which is a plus for both.
On the other hand, Pampers have smaller leg holes and a tighter fit, which means fewer crashes and more extended periods of wetness on the bottom.
Pampers diapers have quicker absorbance than the Rascal and friends diapers. Therefore, your baby can use Pampers diapers overnight. They are comfortable and free from harsh chemicals that can harm the sensitive baby's skin.
The absorbance of rascal and friend diapers is also good. The overall design is created to specifically prevent blow-outs and leakages.
Rascal and friend diapers and pampers are safe to be used by your child. They are free from latex and phthalates. The two diaper brands are also eco-friendly since they are mostly made from plant-based ingredients, and they are 100% free from chlorine.
Rascal and friend diapers deserve a gold star when it comes to sensitivity. They are safer than Pampers. It has PETA Cruelty Free and Vegan certification, DermaTest approval, and the OEKO-TEX's Standard 100 certification. That means Rascal diapers have formulations that are safe for your baby's skin.
Both Pampers and Rascal and friend diaper brands have sidebands. They ensure that the diaper is in place throughout the day and the leakages can't jump out as the baby try to walk.
Rascal and friend diapers are more affordable than the Pampers diapers.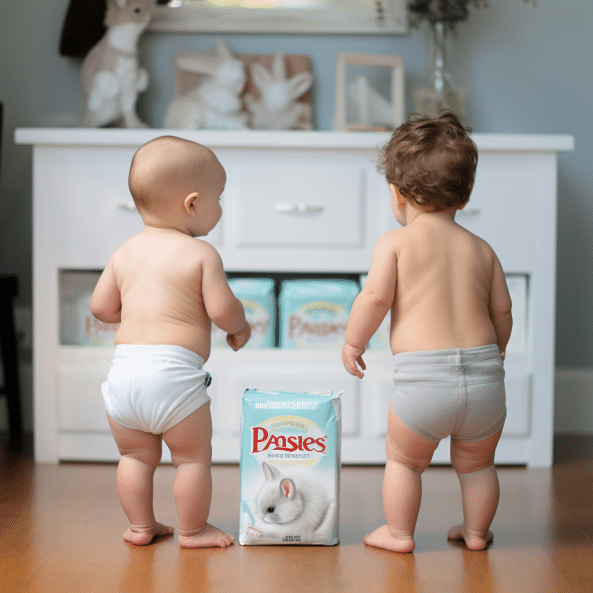 Final Thought
Rascal and friend diapers and Pampers are similar in performance and functionality. Therefore, any diaper brand between the two is good for your child.
Pampers has received a higher grade due to its superior absorbency and the enhanced capabilities to prevent leakages. After studying various feedbacks, it's evident that Rascal and friend diapers cause fewer rashes in newborns than Pampers.
If you're looking for a pocket-friendly diaper with premium features like Pampers, go for Rascal and friend diapers for ultimate comfort, durability, fitness, and good absorbency results.
There are several aspects to consider while selecting the best diaper brand for your baby. The supreme diaper for your child is determined by the diaper's fit, the degree of absorbency, design, style of the diaper, and the simplicity of use.