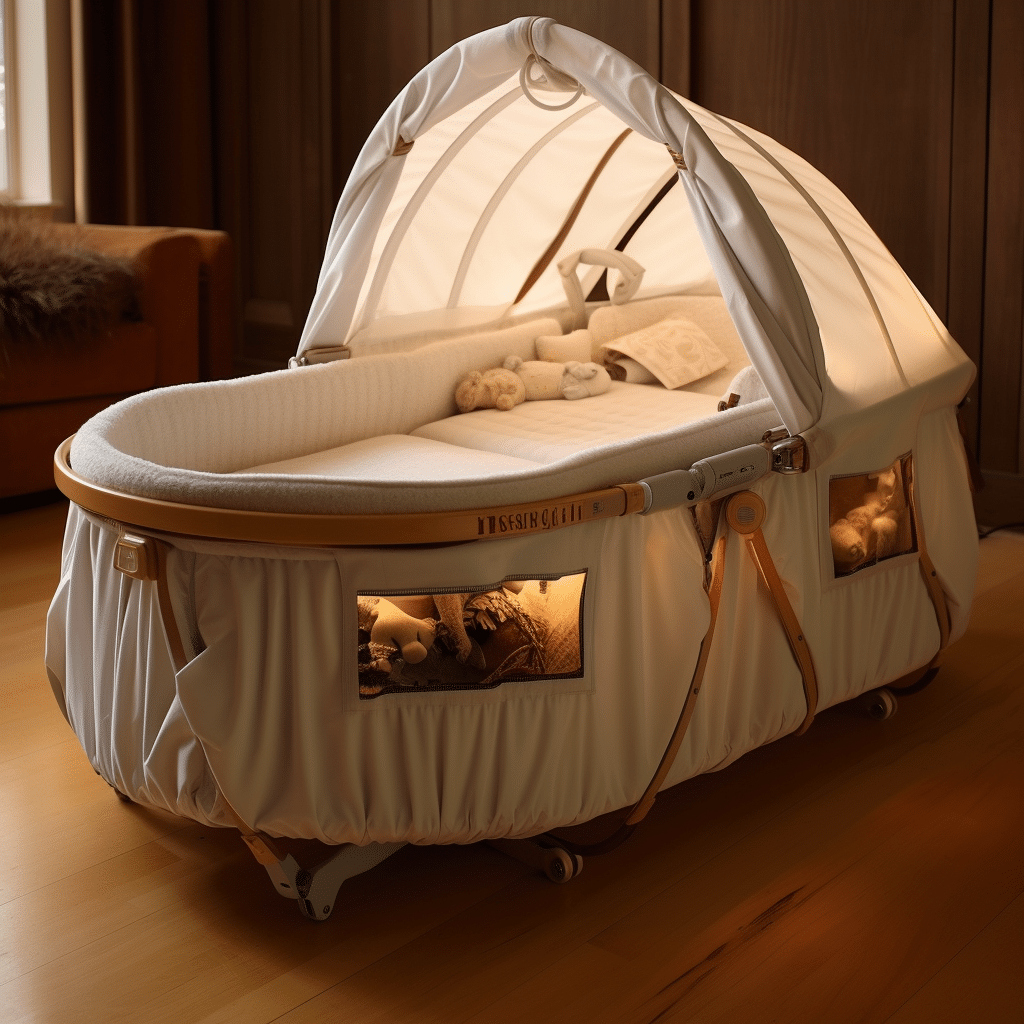 Bassinet for Pack and Play: A Practical Comparison
Most parents are undecided between a co-sleeper and a bassinet, while others are undecided between a bassinet and a pack and play for their little angels. It can be difficult for new mothers to determine the optimal sleep option for their baby's safety and comfort, regardless of which sleep option they are contemplating.
With the two serving almost the same functionality, most parents have the dilemma of whether they can buy just the bassinet for pack and play. 
 So, if you have the same dilemma, don't worry; we've got your back. This piece will enlighten you on whether you can buy just the bassinet for pack and play.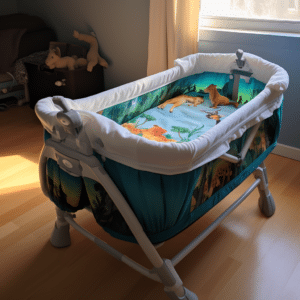 Can you Buy Just the Bassinet for Pack and Play?
Yes, you can but it's not as straightforward process. One way of going around it is by checking Graco website if there are any replacement modules for your particular model. It might be cheaper just to get a new Pick and Play than to replace the bassinet.
Insights on Bassinet 
A bassinet is a baby cot for newborns that allows them to remain close to their caregivers until they are ready to transition to a crib. Bassinets are usually small and portable, and they come in a range of forms and sizes. They are also collapsible and take up very little space, making them ideal for tiny spaces.
Bassinets are adaptable and cheap since they are very ventilated and safeguarded by mesh walls. However, they are generally only suitable for newborns weighing up to 25 pounds and cannot be used for kids who can sit or move on their tummies.
Impressive Aspects About Bassinet
A bassinet is a tiny crib designed to be used for infants until they reach the weight of 25 pounds.

The purpose of a bassinet is to provide a place for newborns to sleep.

Bassinets feature thinner mesh walls than cribs, despite their strength.

A bassinet takes much less room and is easier to transport.
What People Dislike about Bassinet 
Bassinets tend to be costly as they come with enhanced features, including Bluetooth, rocking mechanism, vibration, mobile, music, mosquito net, and storage space, among others. 
Insights on Pack and Play 
A pack n play is a Playard for children who can sit and roll over. Although many parents mistakenly believe it to be a bigger and more durable version of a bassinet, it is not. 
Because it is compact and has well-built frameworks with high mesh walls, some people consider it a travel-friendly option for cribs. Pack n plays, on the other hand, are designed for toddlers who are less than 35 inches tall to sit and play within while remaining safe from the possibility of the infant jumping out.
Impressive Aspects About Pack and Play
A toddler can utilize a pack and play, which is bigger than a bassinet.

Pack n Plays are meant for babies to play in.

Pack 'n plays have strong, durable, and high mesh walls.

A pack 'n play takes up more room than a bassinet, yet it is conveniently collapsible and portable.
What People Dislike About Pack and Play 
Although pack and play come with advanced features, including a diaper changing station and storage, among others, they are not equipped with swivel mechanisms, rocking, and vibrating features.
What to Consider while Opting to Buy Just the Bassinet for Pack and Play
Many parents prefer to invest their money in a pack n play rather than a bassinet because the former can be utilized for a longer period. Even though there is no ideal answer to whether you need a bassinet or a pack and play for your baby, some useful information about their functionality, cost, and benefits will help you make an informed selection.
When deciding to buy just the bassinet for pack and play, there are a few things to keep in mind:
Budget
 Pack n' Plays and bassinets can cost a lot of money depending on the amenities they have. As a result, it's critical to establish your budget, understand what's more cost-effective in the long run, and strategically select the best option for your needs.
The Use of Space
Despite the fact that both bassinets and pack 'n plays are collapsible and portable, the former takes up less space in a tiny room.
Durability
If you get a bassinet from a reputable brand, you can be assured that your baby will be safe until he or she reaches the necessary age or weight. The same may be said for pack 'n plays. Determine the best option in terms of reliability and duration based on your needs and preferences. 
Keep in mind that while a pack n play may easily handle heavier and taller newborns, it is only a play station, whereas a bassinet is a baby's sleeping place.
Portability
Although both bassinets and pack 'n plays are similarly portable, their true mobility is determined by your lifestyle and travel choices. If you are not a frequent traveler and need a portable baby sleep alternative to transfer from one room to another, a durable bassinet with wheels is good.
Furthermore, if you regularly travel by vehicle or airline, a pack 'n play is a superior option because it can be taken anywhere without sacrificing your baby's comfort.
Safety
Whether buying a bassinet, crib or cradle, or Playard, all parents are concerned about their child's safety. So, weigh the pros and cons of a baby playpen and bassinet before deciding which is best for your child.
But keep in mind that a pack n play is not a bigger or more durable option than a bassinet for older kids. A bassinet is usually used to place newborns to sleep, while a pack n play is used to entertain them.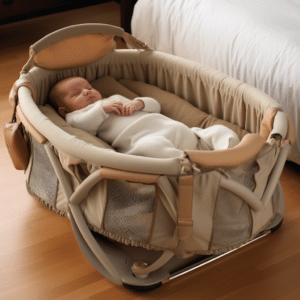 Bottom Line
While all alternatives are safe for your kid, which one you choose or if you buy both is determined by your needs, space availability, choice, money, and, most importantly, how you want to use it.
Although you can buy just the bassinet for pack and play, it is important to note that your kid with outgrow it. Generally, bassinet is only suitable for newborns weighing up to 25 pounds and cannot be used for kids. Who can sit or move on their tummies. It will be ideal to go for a pack and play because of their vast array of benefits and most specifically their bigger size.