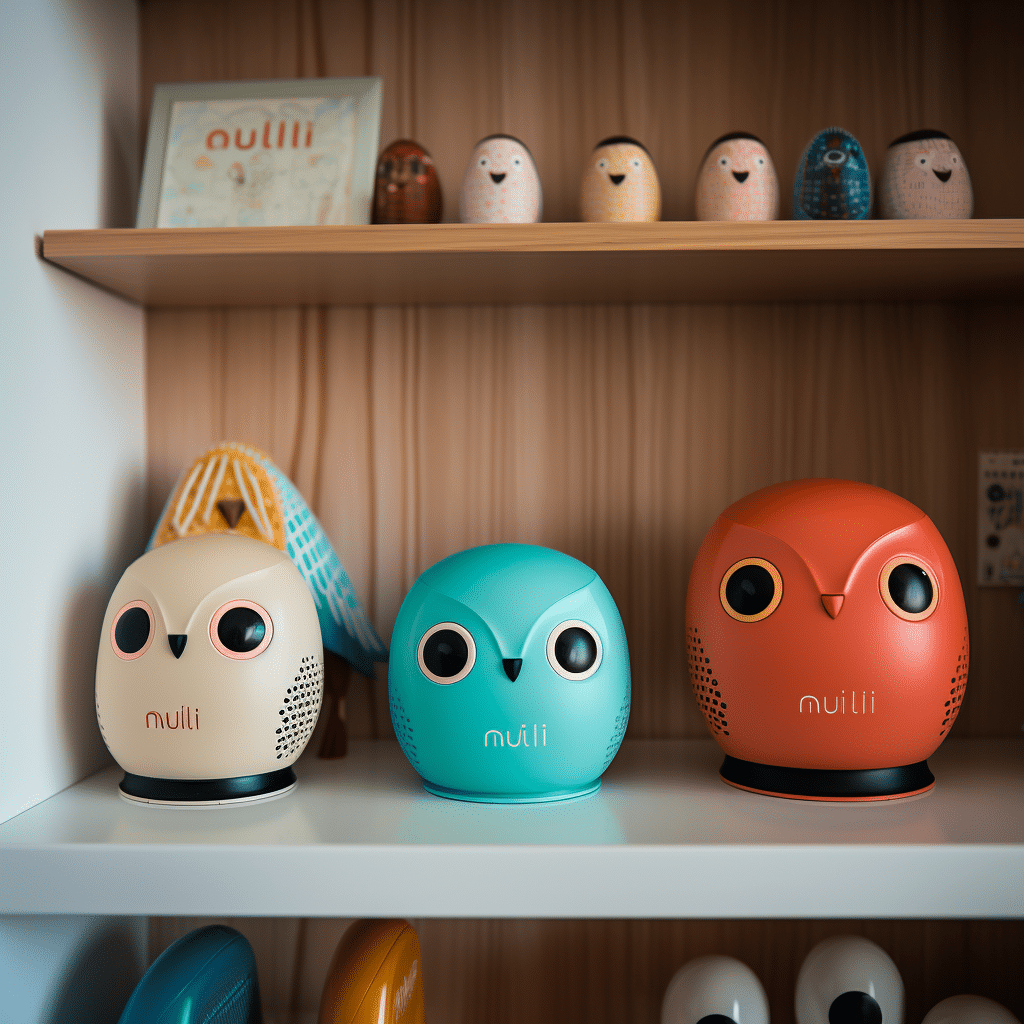 Owlet vs Nanit vs Miku: Baby Monitor Comparison

Owlet vs Nanit vs Miku baby monitors: Having a baby is an exciting yet frightening experience. Coming home with a new baby from the hospital can cause a flood of emotions. New parents feel joy, love, and excitement. At the same time, they feel worried about having heavy responsibility.
It's easy to panic and become unsettled when your child's health and safety are your priorities. And that's where baby monitors come in – to remove confusion and ease the parenthood journey.
Baby monitors have become a necessity for many parents worldwide. The cutting edge technology of these monitors can relieve moms' stress during their kids' newborn stage, allowing them to relax and have peace of mind. If you've been actively looking for baby monitors, you've probably come across these popular baby monitor brands; Owlet, Nanit, and Miku. It may be challenging to decide between the three as they all seem great. Read on to learn more about these baby monitors, their features, comparison, differences and everything there is to them.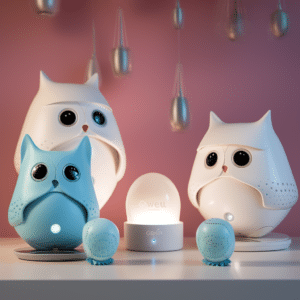 Owlet, Nanit, and Miku Baby Monitors Detailed Review 
Owlet 
Owlet monitors sleeping, breathing, oxygen levels, and heart rate using a wearable device – Smart Sock. The Smart Sock collects critical health information from your baby via Bluetooth as the monitor uses WIFI. Owlet requires a smart device and monitor systems. 
Installation 
Depending on which angle suits you for monitoring, the Owlet camera has a flat base and can stand on a magnetic base, alone, or on the wall. The camera provides a bird's-eye view and is easy to install. 
Camera 
Owlet features a 1080 HD high-quality video camera. The camera also contains HD night vision, making sleep tracking at night easier.
Audio 
Owlet features Ole Wolff speakers and has two-way communication. So, you can see and communicate with your baby or anyone in the room with them. The only downside of Owlet audio is that it doesn't have white noise options, and you only get to hear music when the sock comes off your kid's foot.
Breathing And Sleep Tracking
Through the Smart Sock, Owlet monitors breathing, sleeping, oxygen levels, heart rate, etc. You can see how long your baby slept, woke up, and general sleep trends. Information in the app is secured by encrypted WIFI, but it's possible to share accounts with other caregivers having the app on their phones. The only problem is that you cannot use the app on two children. In that case, you'll have to download the app on another device and use another account.
Parent Unit
The company doesn't have a BYOD nor a dedicated parent unit. However, it has a base station and an app which shows color notifications. 
Nanit
Nanit is among the top brands producing baby monitoring systems. Since it was launched in 2014, Nanit has been upgrading its products. In 2018, they released Nanit Plus and Nanit Pro in 2021. Nanit key features include: 

Installation
The installation process is pretty straightforward. There are three ways to mount a Nanit camera to get a direct look at your kid. They include a wall mount, floor stand mount, and multi-strand mount. The only problem with the camera is that it can't move in any direction. 
Camera 
With a 1920 * 920 resolution, the Nanit Plus camera model displays excellent video quality. Thanks to the high-resolution camera, the camera has an amazing zoom-in feature, which doesn't decrease image quality. The zoom-in feature lets you clearly see every detail. Even during your baby's movements, the images are not blurry. Nanit Plus infrared LED bulbs and night lights ensure high-quality night vision. 
Audio
Nanit Plus has two-way communication, allowing you to communicate or soothe your baby anytime. You can also talk to anyone in the room with your baby.
The white noise feature is also great, and you can leave it on for any duration you prefer. Although it doesn't have lullabies, it contains birds and waves, wind and white noise sounds.
Breathing And Sleep Tracking
With Nanit, you can analyze your kid's sleep duration, quality, and best position. The Breathing Wear Starter Pack consists of a velcro band and a swaddle tracks breathing pattern every minute. Then there's the Red Alert feature, which is an alarm that alerts you during danger.
Parent Unit
Instead of a dedicated parent unit, Nanit has adopted the BYOD feature and developed a great app that works on Android and iOS devices.
Miku 
Released in 2019, Miku contains a Qualcomm processor and Crypto Chip, detecting breathing, sleeping, and movements without wires or wearables. 
Installation 
Installing the Miku setup is relatively easy. The product comes with everything you'll need for installation. If you don't want to install a wall mount, you can let the camera stand independently. 
Camera
Miku camera utilizes SensorFusion technology to track your kid's crucial health metrics. Its camera possesses a 130-degree field of view and captures 720 HD videos. Although it doesn't have a night light, the infrared LED bulbs make night vision clear.
Audio
Like Nanit, Miku has a two-way communication system and white noise options. Besides that, Miku has Ole Wolff speakers that are great for audio lovers. 
Breathing And Sleep Tracking 
Miku uses SensorFusion technology to track breathing, humidity, temperature, movements, and sleeping with no wires and wearables. Its radio waves detect any motion, even your baby's breath while asleep. 
Parent Unit
BYOD is Miku's parent unit. The monitor works with all Android and iOS devices other than laptops and tablets. 
Owlet vs Nanit vs Miku
Owlet vs Nanit vs Miku baby monitors, Nanit, and Miku are all great baby monitoring systems with amazing features. 
Besides the Owlet Smart Sock and the 1080 HD camera (better than Miku and Nanit), the Owlet monitor has almost the same feature as the two baby monitor brands and is way pricier. 
Nanit is complete for baby monitoring, both hardware and software. The Nanit zoom-in feature gives you a 360 degrees view of your baby. Exactly what's needed in baby monitoring. 
Miku is also amazing and specifically ideal for parents conscious of hackers. Miku's greatest strength, the military-type security, deletes all history should someone hack the system. Which, again, is almost impossible, thanks to the encryption.