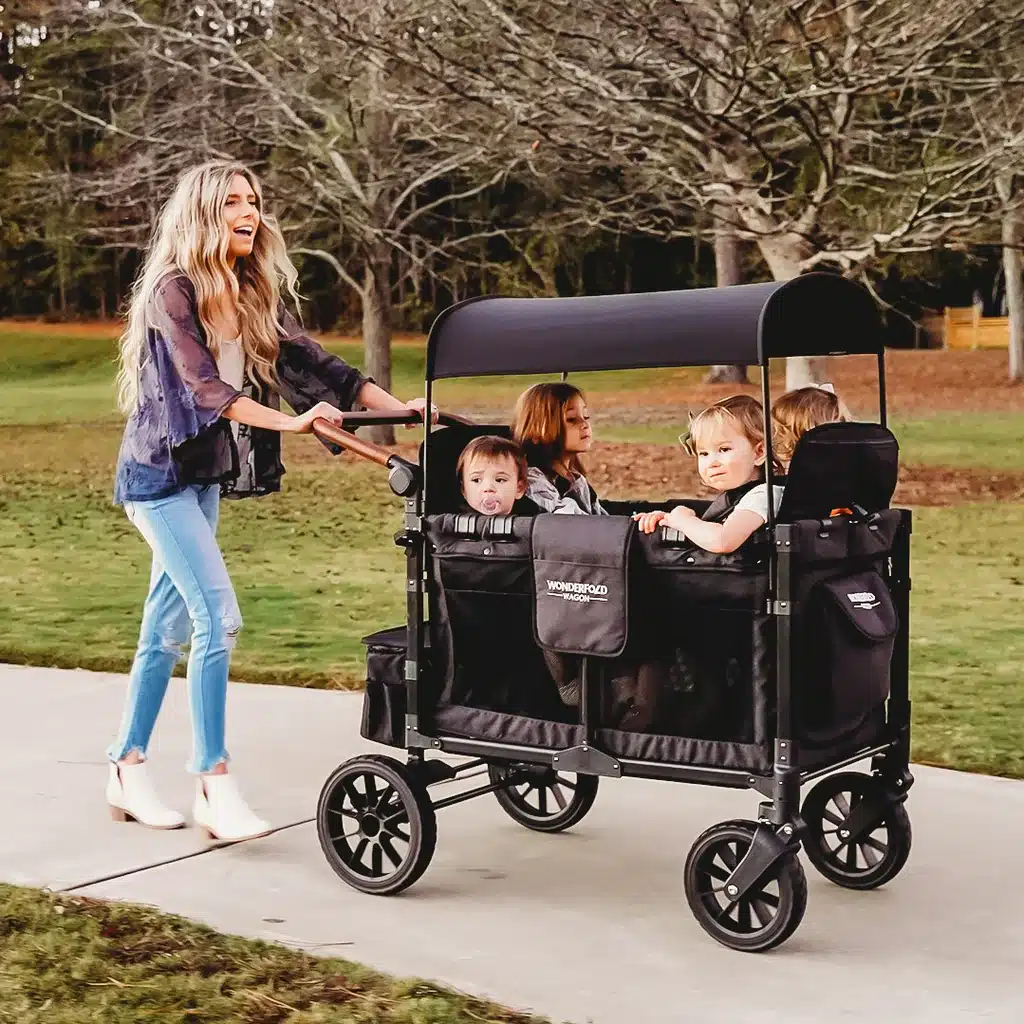 Veer vs. Wonderfold Strollers: Features and Comparison
A perfect stroller ensures the safety of your baby or infants. Still, it's also adaptable, spacious to fit all of your needs, durable, efficient, and able to maneuver through rough and uneven terrain.
Veer and Wonderfold are two stroller brands that have gained recognition worldwide for being effective, and reliable over time.
In addition, Veer and Wonderfold strollers are versatile, roomy, and adaptable for you to traverse beach areas, parks, grassy paths, and city sidewalks with complete peace of mind. The two stroller brands can be folded into a compact package that is easy to store.
Veer and Wonderfold strollers are also easy to pull or push across various terrains. Determining whether to buy a Veer or Wonderfold stroller is quite challenging, especially when considering functionality, variety, durability, and safety.
Here is an in-depth comparison of Veer vs. wonderfold. It will save you from sifting through features, technical jargon, and unbiased reviews. We've stripped them down to their essentials and focus on what counts, such as vital features, advantages and disadvantages.
First, let's look at the primary differences between Veer and Wonderfold strollers.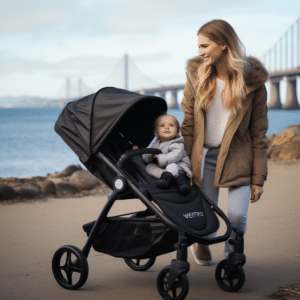 Wonderfold vs Veer: Overview
Wonderfold vs. Veer: Main Differences
Veer strollers have a weight limit of 200 pounds, whereas Wonderfold strollers have a higher weight limit of 350 pounds.

Veer strollers allow hose washing, whereas Wonderfold strollers don't.

Veer strollers can accommodate two children, but Wonderfold strollers hold two to four passengers.

Water and stain-resistant sides are available on Veer strollers but not on the Wonderfold strollers.

While Veer strollers are compatible with baby seats from other companies, Wonderfold strollers are not.

Customization is possible with Veer strollers, but not with Wonderfold strollers.
Main Features of Wonderfold Strollers
User-friendly Foot brakes
A one-step foot brake is located in the back of the Stroller, just above the rear wheels. It stops the Stroller quickly and smoothly.
The foot brakes are positioned in such a way that the parent operating the Stroller can easily access. Furthermore, the foot brake is easily accessible because of its low elevation.
While many parents aspire to be called minimalists, children make it nearly hard to maintain a minimalist lifestyle. You'll need a diaper change, a lunch pack, extra clothes, and a collection of toys to transport your child from one point to another.
As a result, more space is an absolute necessity. Wonderfold strollers come with all the storage you'll need. The side pockets, a front, and a removable rear roomy basket are among the carriage spaces.
Removable Polyester fabric
Spills and spits are common among children. Such may happen in the form of diaper blowouts in rare instances. When it's time to clean the fabric, it will be a daunting task if it's left intact with Stroller.
The Wonderfold strollers have detachable polyester fabric that makes it easy to clean and disinfect when necessary.
Adjustable push handles are available on Wonderfold strollers to accommodate varying parent heights, terrains, and even functions. The Stroller's handlebars effortlessly flip and rock into place, allowing the caregiver to push or pull it.
More Features of Wonderfold
5-point automatic magnetic harness.

All-Terrain tires.

Easy fold or unfold mechanism.

Elevated seats to enhance face-to-face interactions.

Removable, slide-able, or adjustable canopy.

Holds 2 to 4 passengers. The single passenger option is available

Most weigh at least 33 pounds

Optional strap for pulling.

Reclining seats with the 5-point harness.

Spacious storage pockets

Removable rear basket

Suitable for 6months plus babies.

Weigh between 180 pounds to 350 pounds.

Zipper door for easy access.

Zippered mesh panels allow free air circulation
Pros
Have an adjustable handlebar.
Multipurpose.
Spacious storage
Versatile.
Cons
Heavy and bulky
Main Features of Veer Strollers
The back wheels of the Veer wagons are smaller, while the front wheels are bigger. They're built to navigate any terrain, weather, or obstacles with ease.
The rear wheels spin 360 degrees, making it simple to navigate rugged terrains, come to a complete stop, or even change direction.
A detachable car seat adapter allows the Veer wagons to be used with various car seats. The car seat may face either the parent or the world. These various positions provide a balance of external environmental stimulation and eye contact bonding with the parent.
Veer wagons come with yet another great attachment. The drinks and food tray attach quickly and comfortably over the wagon sidebars, keeping both occupants within reach.
A point for attaching two-parent cup holders is located on the pull or push handle. The parent comfortably obtains liquids to rehydrate and stay refreshed from these cup holders.
Durable Water- and Stain-Resistant Fabric Sidewalls
Moving a small child in a damp seat or clothes is never enjoyable. However, because most materials are easily stained or absorb large amounts of liquids, such as latte spills, newborn spits, or even bumps that cause water bottles to leak, moisture on car seats is nearly unavoidable.
The Veer fabric sidewalls are waterproof and stain-resistant. Cleaning Veer is enjoyable. That is because they are hose washable in addition to being sturdy and resistant.
A one-step braking system is attached to the rear wheels. Click a button on the pull or push handle to activate the brake, then softly touch the brake to engage it. Gently press the same button before tapping the brake with your toes to disengage.
More Features of Veer Strollers
Adjustable Handle Height

Good all-Terrain Performance

ASTM and JPMA Certified

Contoured and Vented Seats

Expandable Footwell

Front Suspension

Large, rugged, and Knobby Tires

One-hand fold and self-standing

One-Touch Footbrake

Allow passenger seating for 2

3-point Safety Harnesses

Performance Handle Grip

Push, Pull or Push-Along

Rear Wheel Fenders

Weight capacity ranges from 55 to 45 pounds
Pros
Great heavy duty and all-terrain wheels
Lightweight and compact
Excellent compatibility with the different car seats
Cons
You will have to spend extra money on different accessories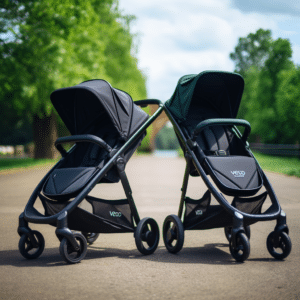 Final Thoughts
Veer wagons are lightweight, all-terrain, adaptable, and customizable. These strollers are both affordable and easy to customize. All relevant safety agencies have accredited and certified Veer strollers. Small storage capacity, few options, and limited legroom are some of the Veer drawbacks.
Heavy-duty, all-terrain Wonderfold strollers aren't customizable. They're incompatible with other brands' seats. The 2 and 4 passenger seats of Wonderfold strollers can be converted to one.
Unfortunately, wonderfold strollers lack Veer's safety certificates, but the great versatility, durability, and multipurpose capabilities make them better options.