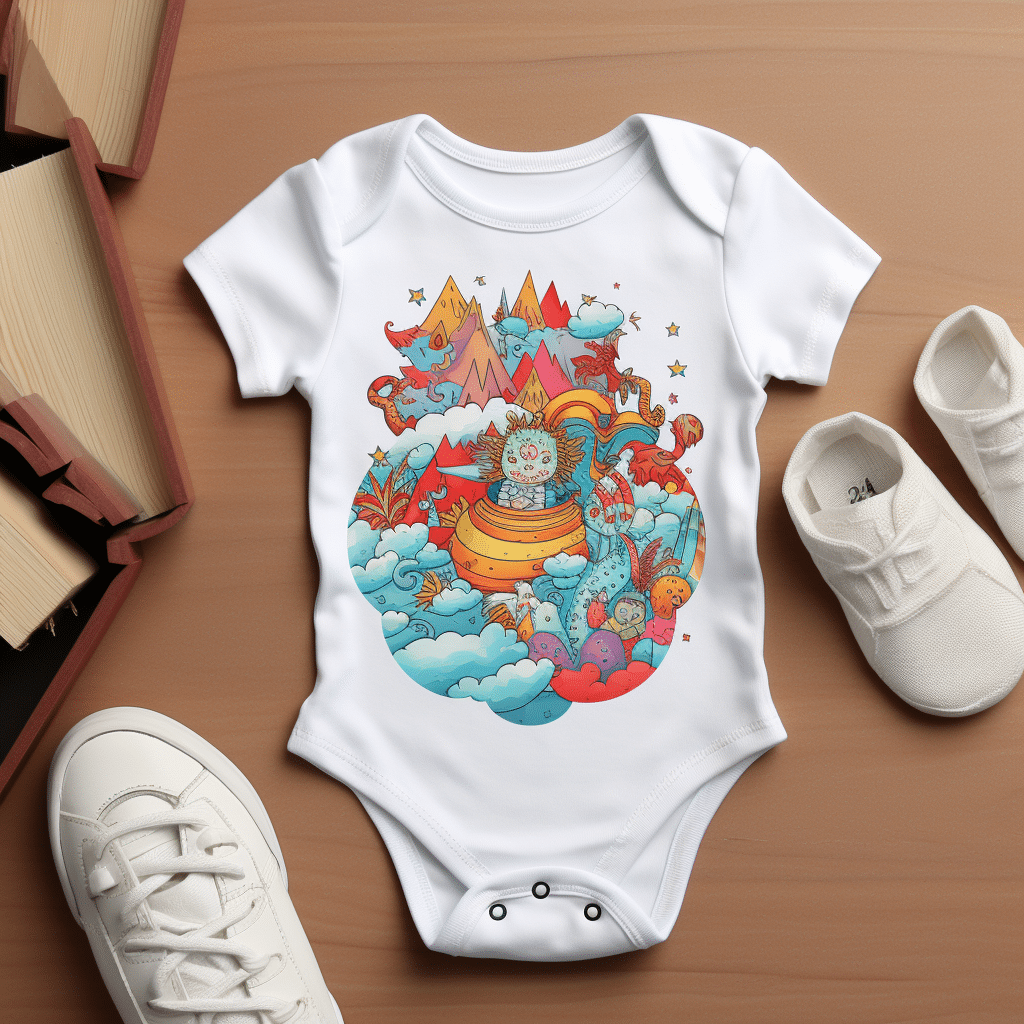 The Versatility and Benefits of Baby Onesies
Baby Onesie Benefits:  Called jumpsuits, are made from knit cotton, fleece, or chenille. A onesie is a one-piece close-fitting garment, light in weight, worn by babies. Usually, it has sleeves but leaves the legs uncovered for fastening with press studs at the crotch. They started gaining popularity in the 1950s during the baby boom. They were highly popularized by Parents who needed a way to keep their babies comfortable and warm. Famous persons such as Winston Churchill had one.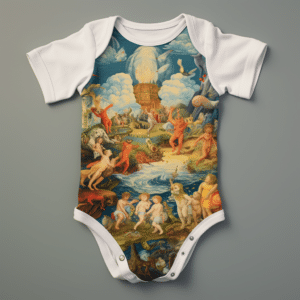 When Do Babies Stop Wearing Onesies?
Baby Onesie Benefits: Babies stop wearing onesies between the ages of 1-2 years, depending on numerous factors such as activity, milestones, and availability. The primary purpose of a onesie for infants is to cover the diaper, and they can be short or long-sleeved with covered or uncovered feet. They say that babies look extremely cute when in onesies. Well, let's take a closer look at them.
Pros Of Using Onesies
These pros include;
Warmth
Regular clothes have more openings for drafts to sneak in. The onesie covers these areas under their clothes to ensure they are warm, especially during the winter. Shirts and tops also expose the baby's back as they tend to ride up a lot.
Skin safety
A baby's skin is susceptible. The onesie adequately covers and protects the baby from irritations like weird seams, which make them uncomfortable. When the baby is on tummy time, crawling or wriggling about, the onesie protects them from skin injury. When baby's come into contact with objects like hot or cold metal parts on cars or even shopping carts, their skin is well protected.
Blowouts of diapers
For babies who are highly mobile or like to wiggle, the diaper is tightly held in place by the onesie.
Back-up Plan outfits
In their early days, babies tend to spit up more often. When it happens, the onesie is a good perk because you can pull off the outer layer of clothes and avoid changing your whole outfit.
Proper Hygiene And Safety
As babies grow, they tend to love to play and pull their clothes, including diapers, which can be frustrating as it can leave the baby's skin exposed and unclean as they can put their filthy hands in their mouth. In such instances, the onesie is more reliable than tops, shirts, and even socks.
Belly Protection
Many parents don't like their baby's bellies open or hanging nappies when other clothes of the baby ride up. Here, onesies come in handy and might be preferably used for a more extended period.
Cons Of Using Onesies
Onesies are an excellent piece of wear that has several disadvantages; 
Inconvenience during toilet training. When you start potty or toilet training, you could consider using onesies during nap or sleeping times only. It is hard for a baby to pull off this piece in a hurry to relieve themselves. It could lead to disappointment and toilet regression. 

Onesies are designed to keep the nappies tightly in place. But, if the baby outgrows them, they can compress the nappies, cause leaks, and force one to stop their use.

Despite their comfort, onesies can and are a health hazard to babies learning to walk. As the baby moves from place to place, the snaps tend to unzip quickly and are left hanging. The baby can easily slip, get fatally injured, or even fall if they come across risky areas such as stairs or lifts. At this stage, you should carefully evaluate the surroundings.
Other Uses For The Onesie
Many parents are in a dilemma when their babies outgrow those cute onesies, but you can put them to other uses;
You can turn them into soft toys or memory bears.

They can be converted into cute headgear for the baby, such as baseball caps or headbands. 

One can make memory games by creating squares from the fabric. 

Turn them into pillows.

You can design textile alphabets.

You can use it to create gorgeous first toys for the baby by decorating them using numbers, ribbons, or simple shapes.

They can create clothes for the baby's dolls and teddies.

Make artistic collages from them.

They can be created as beautiful festive ornaments.

Tote bags for shopping can be made from them.
Choosing A Good Onesie
The changing trends in the fashion industry with clothes such as jeggings, bloomer sets, and slogan shirts provide a wide range of products. Parents can pick for younger babies what they feel is best to wear. With age, babies tend to want a say in what they wear. In such instances, guide them through the process of picking the most appropriate clothing. 
Onesies are perfect wear during playtime, nap time, and even bedtime as they are soft and snuggly. However, take great care to avert hazards. One should avoid those with beadings, threads, drawstrings, and attachments for several reasons; 
They can suffocate the baby if they pull them down their faces.

They can strangle them if their necks are caught up in the strings.

They can choke if they try to put attachments in their mouths after removing them.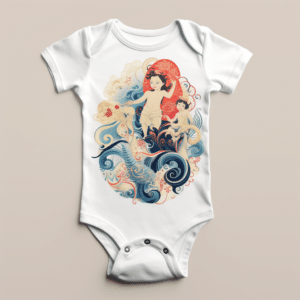 Qualities Of A Good Onesie
When choosing a onesie, consider factors such as; 
Fabric. A good quality onesie is made of breathable, natural material that is skin friendly. It should absorb sweat leaving your little one comfortable. Your baby will also love lovely patterns and colors and avoid dull ones.

Weather. Where possible, pick an all-season onesie. If not, pick different ones suited for each weather condition. 

Cost. You definitely would want to pick a pocket-friendly piece. 

Consider the safety, style, and functionality of the onesie.

Durability. Onesies are washed frequently, and a piece of strong, durable fabric is most apt. 

Get the right size for your child, not small or huge.
Baby Onesie Benefits a child should stop wearing a onesie between one to two years. However, several factors dictate when to stop, and children differ, as does their transitioning period.