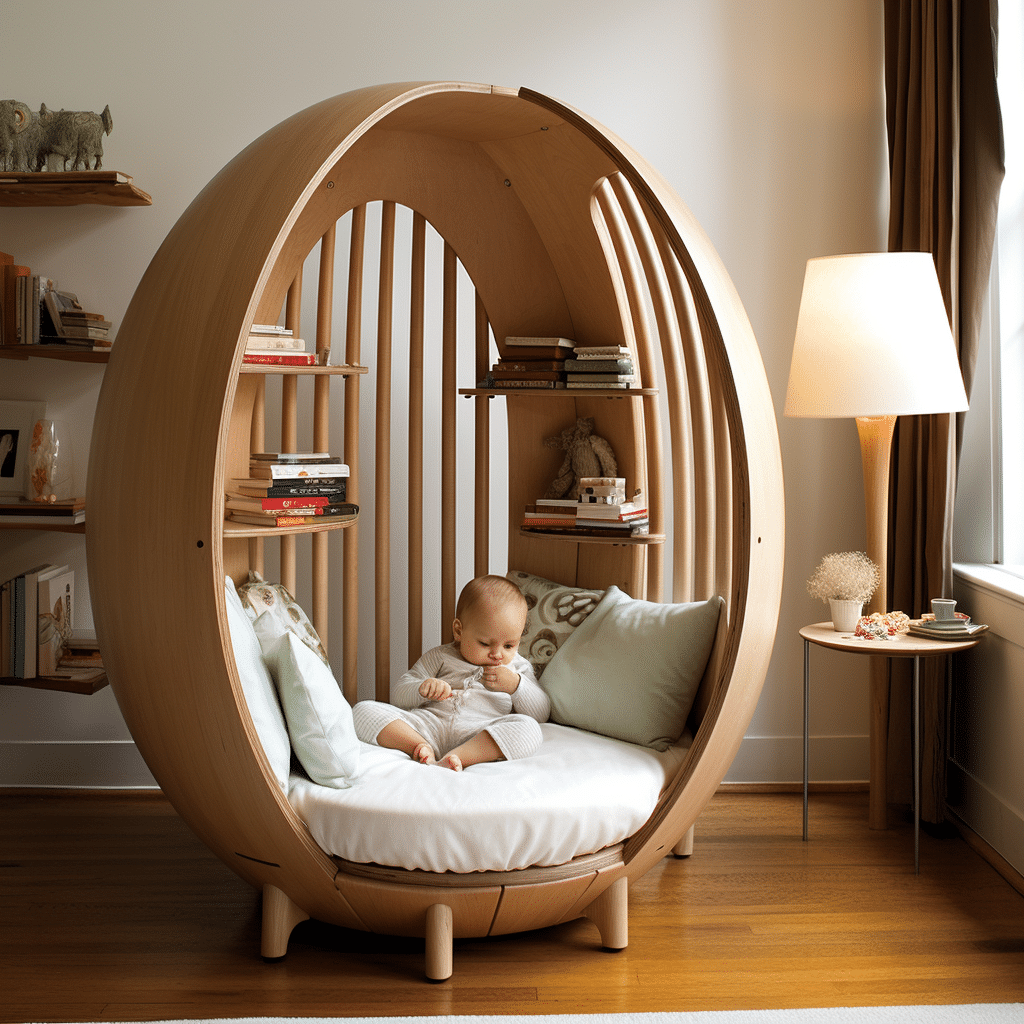 Space-Saving Crib Alternatives for Small Living Spaces

Cribs are one of the most costly and large things on a list of baby necessities. Their cost and size may not be suitable for many families, particularly those on a limited budget or living in a room with minimal space.
Some of the crib alternatives are small and portable, which might be useful if you have a clinging infant and need to do some housework or work. Or for when you need to set your infant down someplace close after bathing him or her!
There are several safe crib alternatives for tiny spaces that can last far longer than you might imagine. This piece will enlighten you on some of the crib alternatives for small spaces that you should consider going for.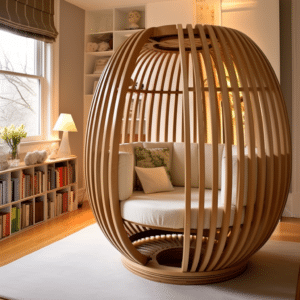 Crib Alternatives for Small Spaces
Bassinets
For newborn babies, bassinets are ideal. They provide your baby some breathing room. They're also secure and simple to transport. Bassinets can be valuable for parents bringing up their kid in small spaces. When your baby wants the comfort of closeness, they're also a terrific room sharing option to his cot.
Bassinets come in a range of colors and styles. Ruffled decorations, hoods, and space beneath the bed are all common features. Bassinets have incorporated interesting features over time, such as sounds and lights.
Why go for Bassinets?
Bassinets are compact and easy to transport. They provide all of the comfort that a newborn requires in a little package. Most importantly, they raise your kid up to your level, allowing you to take care of other matters while simultaneously being the best parents in the world.
Another feature of bassinets is that they are easier to place and take out of than cribs. While not all of them are as convenient as bassinets, they are all safer than reaching over the crib's higher side. This is an advantage that everyone will appreciate, but especially mothers recovering after a C-section.
Baby Box
This design is low-cost, easy-to-use, portable, and practical. It's an excellent choice for parents on a tight budget and living in small spaces. The only drawback is that it must be placed on your bed if not on a solid stand.
Why opt for a Baby Box?

Everything can be done with a baby box. It's the no-nonsense, no-frills method of putting baby to bed. Best of all, it folds up flat and can be stowed away under the sofa until you're ready to use it.
There's a lot to like about baby boxes. They're easy and safe. There is no setup required, and they are quite simple to use. They're ideal for car-driving families and are extremely environmentally friendly.
A baby box is ideal for automobile journeys since it may also serve as a luggage for the child. Simply fill the box with your belongings, toss it in the car, and you've got your baby's bed, replete with all of its familiar scents and ready for your vacation.
Travel Crib
A travel crib is similar to a portable play pen in that it is compact, more portable, and designed for safety. They feature high sides in case the baby wakes up abruptly, and they keep him safely contained. It's a terrific technique to securely divert your gaze away from your infant while you attend to other matters. As long as he hasn't outgrown it, your baby can wake up and even stand up securely.
Why opt for a Travel Crib?
The mattress is thick and comfortable enough for your child to sleep through the night. It's really light and portable. The majority of possibilities may be packed into a compact backpack or luggage. They also feature breathable mesh walls and are simple to put together and disassemble.
Pack n Plays
A playard, often known as a Pack 'N Play, is a portable sleeper and crib that may be used from birth until prekindergarten. In a nutshell, a Pack 'N Play is a portable crib and playroom for infants and toddlers that may be used at home or on the move. It's one of the most useful items you'll ever possess.
Why opt for Pack and Plays?
They are similar to travel cribs; except they are geared more toward sleeping. As a result, you might bring it with you when staying in hotels or just have it folded and ready to use in the bedroom if your baby becomes fussy.
A pack n play has all of the portability and functionality of a portable crib, plus sleeping and storage options.
Mini Crib
A mini crib combines the safety and convenience of a cot with the mobility and compactness of a travel crib. These are ideal for little babies, but not for toddlers. Because they are smaller than cribs, they may be climbed out of by especially nimble infants.
Mini cribs are frequently collapsible, making them simple to transport and arrange as needed. This is handy if you have a second child and need to accommodate both of them into the same room.
Why opt for a Mini Crib?
If your baby is close to crawling onto your bed but not quite large enough, this might be an ideal option. Mini cribs are available at most furniture and retail stores, as well as baby specialty stores. They are available in a variety of colors and finishes to fit practically any preference. 
Mini cribs provide a safer sleeping environment for children aged 2 and under. When children sleep in the same bed as their parents, there are more baby fatalities recorded. Infant fatalities are frequently caused by strangling and suffocation. Putting a baby to sleep in a mini crib allows both the parents and the kid to have their own personal area.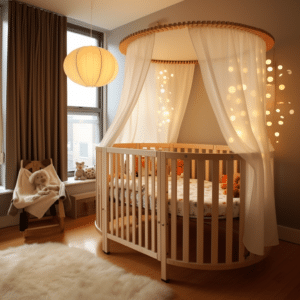 Bottom Line
It can be a challenging hurdle bringing up a child in a house with minimal space and most especially when you have no idea on what crib alternative to go for. Luckily, with the above-mentioned crib alternatives for small spaces you can never go wrong. However, you should be keen to go for a crib that is within your budget and one that will be comfortable on your kid.