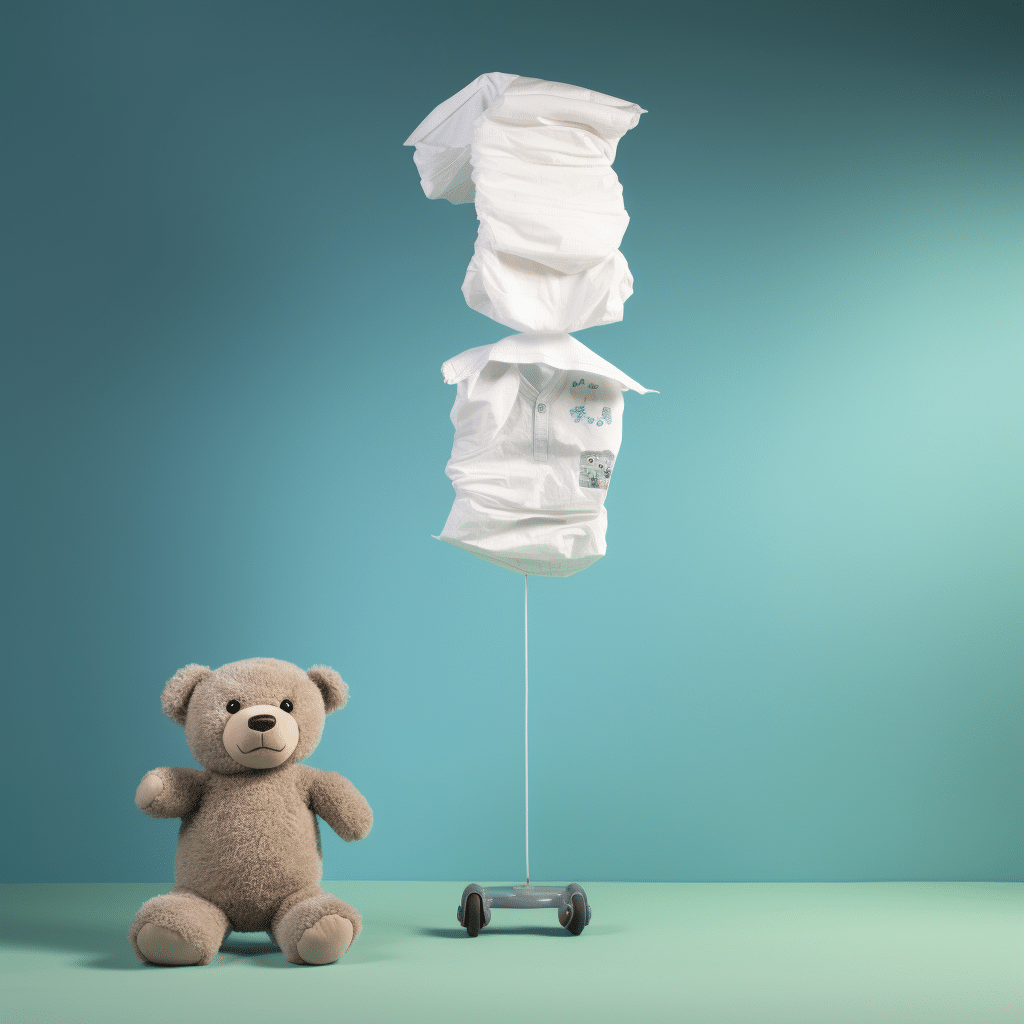 Pull-Ups vs Diapers: Choosing the Right Option

Pull-Ups vs Diapers Differences may appear similar but are different in several ways. Pull-ups are worn like regular underwear and have an elastic band that helps hold them up. A diaper is fastened using a stretchy tape or clamp and contains wings that are opened and closed to remove or put on.
Pull-ups are used in older children, usually 2 years and above, while a diaper can be used by young children from birth. The decision on whether to use pull-ups or diapers depends on the age, level of activity, and readiness for potty training. This article looks at the main differences between pull-ups and diapers.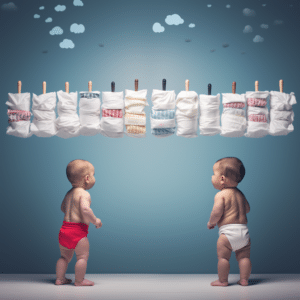 Pull Ups Vs Diapers: Overview
The Pull Ups
Pull-ups are more like regular underwear with an absorbent inner layer. It also is likened to a diaper with an elastic band. It contains velcro or rip-away connections similar to those in diapers. 
Age Of Use 
Pull-ups are suitable for children from 2 years. At this age, your toddler will be running up and down. Pull-ups allow a child convenience as it is not easy to fall Pull-Ups vs Diapers Differences off in their most active stage of childhood. It is easy to pull up and down and thus gives the child independence and confidence. 
Potty Training 
When trying to potty train your child, a pull-up is more convenient and comfortable for your child. They can easily remove the pull-ups when they need to go to the bathroom or use a potty. The following signs can show you when your child is ready for potty training; 
When they show interest in using the bathroom or potty. They could start following you to the bathroom or become curious about what happens there.

They can say when they are about to poop or pee. 

When they can sit on the potty. 

When they start following basic instructions.

When their fine motor skills are defined. When your child can remove their pants, socks, or clothes on their own, they are ready for potty training. 
Sizes
Pull-ups are targeted at older children and come in bigger sizes, from 3 or 4 up to 5T. Most brands can be worn by children up to 50 pounds. Nevertheless, they are not available in small and newborn sizes as opposed to diapers. 
Features Of Pull-ups
They are multilayered for better liquid absorption.

They are contoured for a perfect fit and to avoid leaking. 

Contain sodium polyacrylate that improves the absorption of liquid waste.

Have a waterproof outer layer to prevent a child from getting wet from the outside. 
Pros Of Pull Ups
They are easy to pull up and down that help boost a child's confidence and independence. 

They are convenient for the child to move around. 

They are comfortable.

They come in colorful designs and patterns. Try your child's favorite cartoon if they are reluctant to start potty training. Most brands will have diverse cartoon characters such as Sofia the First, Disney, Spiderman, and Batman.
Cons Of Pull Ups
Pull-ups are costlier than diapers, though they will be a few cents higher.

The elastic band can easily irritate a child with sensitive skin. 

According to reviews by moms, they are less absorbent than diapers. It is a contentious issue as most manufacturers claim pull-ups and diapers have the same absorbency, which could be true. As children get older, they pee more, increasing the chances of leakage. The wetness could also trigger a toddler to use the bathroom or potty.
Diapers
The Diapers differ from pull-ups in that they are secured by fastening tape found on the wings or by clamping them. It Diapers are more suitable for younger children. 
Steps On How To Secure A Diaper
Lay the child on his back on a changing pad.

Gently lift the lower body and place the diaper with the colorful side facing the front. 

Pull the diaper in between the legs and lay it on the belly.

Pull the wings on the left and right sides of the diaper and stick the fastening tape on the diaper side placed on the belly. You could also use clamps to fasten it in place. 

Ensure that it snugs and leaves no gap between the diaper and thighs. 

For a newborn, fold the diaper downwards to avoid touching the unhealed umbilical cord. 

When diapering a boy, the penis should face downwards before fastening. This will minimize the chances of leakage when he pees.
Sizes
Diapers come in different sizes, from newborn to 5T. They can be used for older children, but there are increased chances of falling off in active children. 
Pros Of Diapers
They are cheaper compared to pull-ups by a few cents.

They are comfortable and easy to use.

They are absorbent and breathable. 

Disposable diapers are more sanitary to use.
Cons Of Diapers
They are not appropriate for older, more active children as they can easily fall off and create a mess. 

They could irritate sensitive skin.

Disposable diapers are not easily degradable and are thus not environmentally friendly. 

They are always sturdy. The stretchy fastening tape or clamp can snap, causing a mess. 

They are not appropriate for potty training.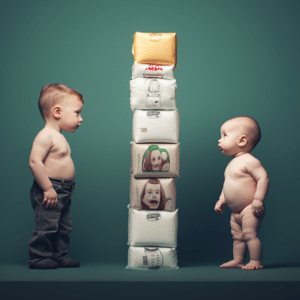 Tips On Proper Use Of Diapers
Change diapers frequently. Leaving a child with a diaper for a long period might cause diaper rash.

Empty the garbage frequently when using disposable diapers. 

Fit the diaper properly; not tight or loose but snugly. 

Dispose of used diapers properly. 

Use a diaper ointment or cream to prevent diaper rash. 

Wash hands well after a diaper change.
In conclusion, Pull-Ups vs Diapers Differences differ in that they have an elastic band and diapers fastening tape that secure them. Pull-ups are suitable for older children ready for potty training, while diapers are suitable for younger children. A child's age, activities, and readiness for potty training could help you determine what to use; pull-ups or diapers.