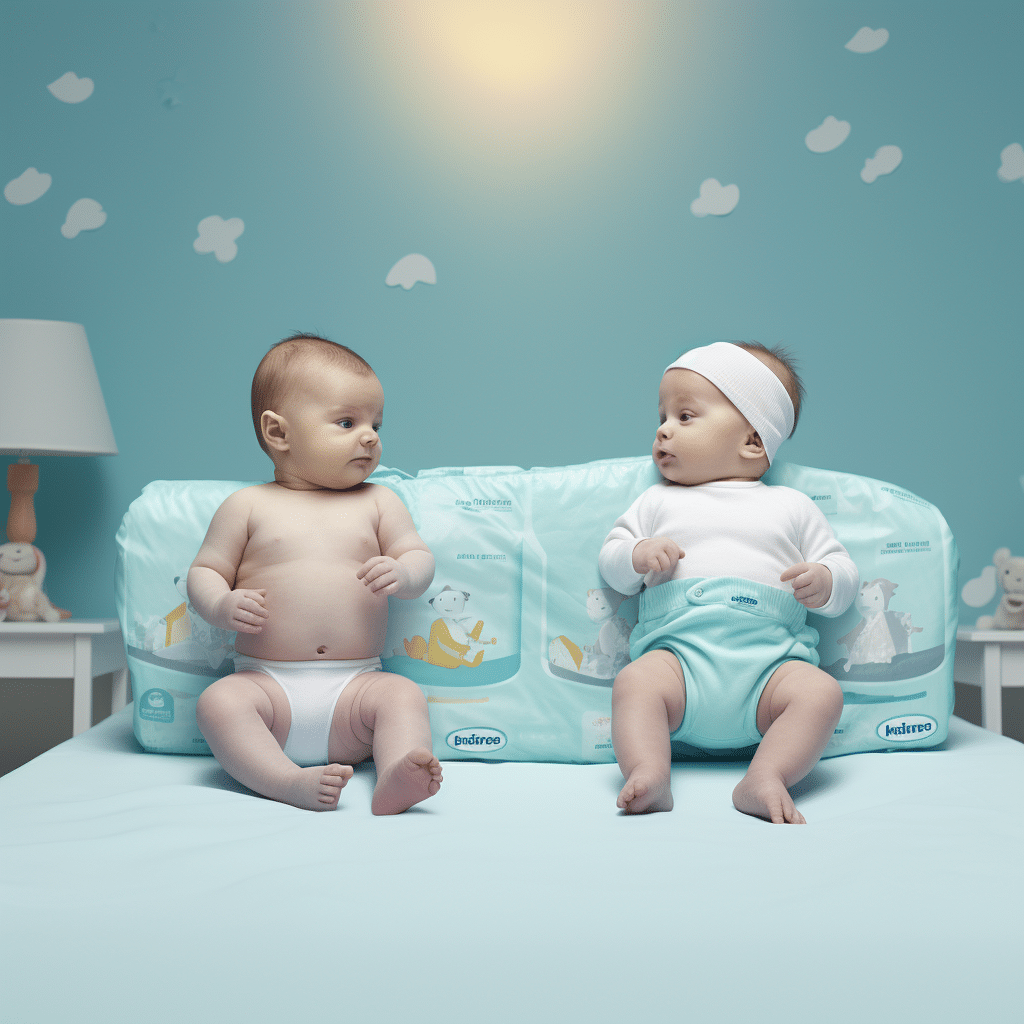 Pampers Ninjamas vs GoodNites: Nighttime Underwear

Bedwetting can occur at any age, whether your child is an infant, toddler, or school-going. If your baby still has issues staying dry throughout the night, then bed wetting underwear may be the perfect solution for them. Nighttime underwear is excellent at encouraging your child to wake up and use the loo if they feel the need to, but it also gives them peace of mind knowing they can get a good night's sleep and wake up dry should they fail to get up as they're not mature enough.
Pampers Ninjamas and Huggies GoodNites are disposable nighttime underwear designed for older children to wear at night. Both nighttime underwears are great at keeping children struggling with bedwetting get through the night feeling dry and clean. However, there are a few features that make each product unique. Here's a detailed review of the two brands to help you make a better-informed decision.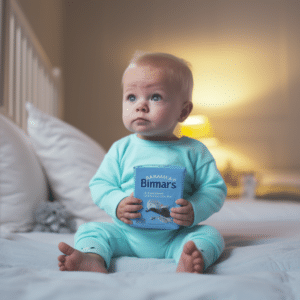 Pampers Ninjamas vs GoodNites: How Do They Compare?
Size
Nighttime underwear is designed for girls and boys who occasionally wet and not children going through potty training. As such, they tend to be available in an extensive size range to accommodate children who don't need diapers anymore but need extra support to stay dry at night.
Huggies GoodNites is available in sizes starting from extra small (XS), small/medium (S/M), and large/extra-large (L/XL). These sizes correspond to children weighing 28-45 pounds, 38-65 pounds, and 60-125 pounds. Pampers Ninjamas are available in small/medium (S/M) and large/extra-large (L/XL), corresponding to babies weighing 38-65 pounds and 58-85 pounds. Although the Ninjamas size is more limited, it has a higher cut, which might make it fit better..
Fit
There are a few things to consider when determining the fit and comfort of nighttime underwear. Some include the material used to make the underwear and the cut type it has.
GoodNites has a more discreet design and appears to be more flexible on the sides (stretchy waistbands and sides) than Ninjamas. This flexibility is crucial, especially for children who move a lot at night.
Pampers Ninjamas FormFit 360 degrees waist design makes the pants stretch all-round, fitting different body sizes and shapes. However, Ninjamas is relatively thicker, interfering with movements and reducing mobility.
Generally, the Ninjamas fabric is more comfortable but prone to breakage. So, if you have a gentle kid who prioritizes comfort over anything else, Ninjamas is an excellent choice. But if your kiddo is not the gentle type and has had incidents of diapers ripping before, you may have to compromise their comfort for GoodNites' durability and flexibility.
Absorbency
Both Pampers Ninjamas and Huggies GoodNites have high absorbency.
Pampers Ninjamas offers 20% protection and thicker material, making it have a bigger capacity and a bit more absorbent. It also has an ultra-absorbent core which locks away wetness for 12 hours.

GoodNites pants are thinner but have the same capacity as Ninjamas. And although they offer 40% protection, some parents have claimed that they sometimes leave their children feeling wet at night.
Pampers Ninjamas for boys has a different capacity and absorbency compared to that made for girls. So, it's crucial to do your homework and purchase nighttime underwear with the highest capacity and absorbency for comfortable nighttime protection.
Leak Protection
Both Pampers Ninjamas and Huggies GoodNites are designed for maximum leak protection. That means they have elastic bands around the thighs to ensure everything is kept inside and under control. 
GoodNites provides extra protection against leaks by the double leg barriers around the thighs with five-layer bedwetting protection, while Ninjamas uses the LockAway channel design to ensure no leakage. Huggies GoodNites also comes with the OdorMask technology that helps keep your child feeling fresh, and free of bedwetting smells.
But not all kids are shaped the same. So, the protection leak design of one brand may work better for some kiddos than others.
Another thing to consider is the cut. GoodNites sits lower while Ninjamas sits higher. Nighttime underwear with a higher sit is better at protecting top part leakages than those with a lower sit.
Colors And Patterns
Huggies GoodNites come in a variety of fun patterns and colors for boys and girls. Pampers Ninjamas are gender-specific but have less variety of prints and colors.
Pampers Ninjamas Pros
Has a high cut, making it more effective at holding wetness.

Discreet design and soft material make it comfortable.

Absorbs 20% more than most competitors.

Not bulky.

Well-priced, unlike other brands.

A comfortable pull-up design makes it easy to use.
Pampers Ninjamas Cons
Contains a strong perfume smell.

Getting the right fit may be challenging at times.

The leak and absorbency protection may fail if your kid often pees at night.

The back and front look similar, making it hard to know which is which.

Some people have complained of the pants tearing during change.
Huggies GoodNites Pros
Absorbs 40% more than its competitors.

Absorbs both odor and wetness, making your child feel fresh.

Available in various sizes.

Easy for young kids to wear on their own.

Petite adults with incontinence can also wear them.
Huggies GoodNites Cons
They are not made of soft fabric, making wearing them for long hours uncomfortable.

Although they come in a wide variety of sizes, they have a low cut, affecting their fit.

More expensive than Ninjamas.

They are bulkier, making them uncomfortable.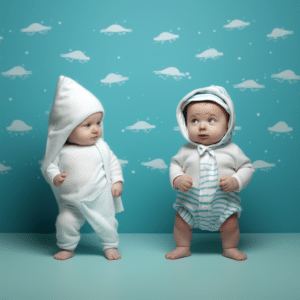 Conclusion
Pampers Ninjamas or Huggies GoodNites? Although both products serve the same purpose of keeping your kid comfortable and leak-free while asleep at night, they have their advantages and disadvantages. So, there's no clear winner and choosing the best of them boils down to your needs and that of your child.
Do you prefer comfort over anything else, or what you want most is a bedtime pant that is leak-free and has high absorbency features? If comfort is what you're looking for in bedtime pants, Pampers Ninjamas excels at that. 
But if you want durable, flexible, and high-absorbent nighttime underwear, go for Huggies GoodNites. GoodNites offer maximum absorption and are not prone to tears, unlike Pampers Ninjamas.