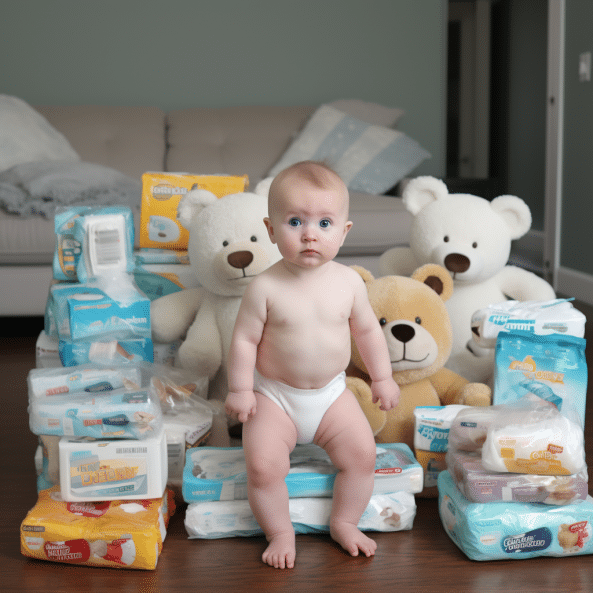 Mama Bear vs Pampers: Choosing the Best Diapers
Mama Bear vs Pampers comparison: Have you decided to use disposable diapers but aren't sure which ones to try? Or perhaps you've been trying some diaper brands and discovered that they don't meet your expectations? Let us help you find the best diapers for your child!
When it comes to baby diapering, disposable diapers are obvious choices. They are simple to use, easily accessible, effective, and they do not require washing or dying.
However, determining which disposable diaper is best for your baby or toddler is not always straightforward. Disposable diapers, like Mama Bear and Pampers diapers, are available in various sizes, shapes, and features.
If you ask any parent what their favorite diaper brand is. In that case, you will find a tyranny of reasons why they prefer brand X over brand Y.
Trying different brands of diapers to figure out which one is best for your baby can be frustrating and costly. This article compares the world's famous diaper brands and helps you know the ideal option for your child.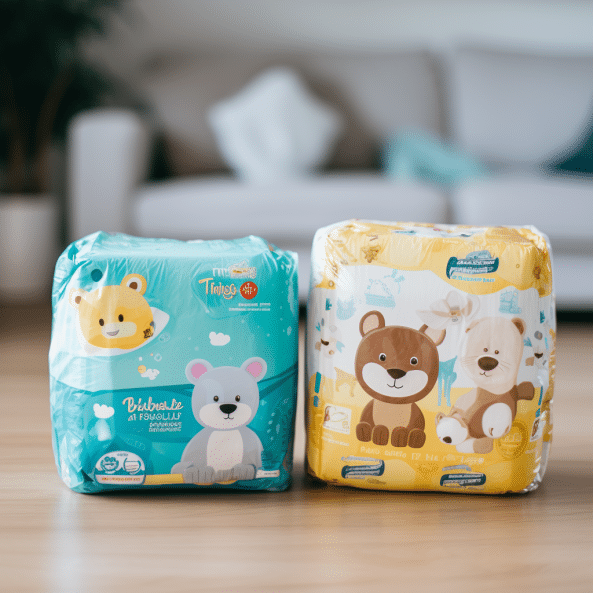 Are you ready for a Mama Bear Diapers Vs Pampers comparison? Let's get started;
Mama Bear Diapers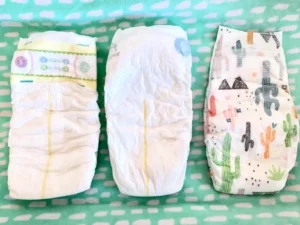 Pampers Diapers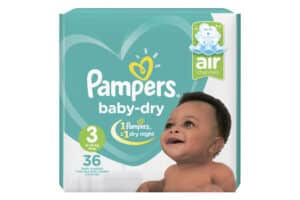 Mama Bear Diapers Vs Pampers: Detailed Comparison
Pampers Overview
Your kid most likely wore Pampers for a few days if you gave birth in a hospital. Pampers Swaddlers are the most common disposable diapers in hospitals for babies, presumably because they are the softest diapers available. They are designed to meet the needs of both newborns and parents. Pampers diapers are tough but gentle, so your baby's bottom is never irritated.
Pampers employs two times softer quilted heart liners than other top brands. Then there's a wetness indicator stripe on the front of the diaper that alerts you know when the baby wets.
The umbilical cord notch is perhaps the best part of the Pampers diapers. Unlike other diapers, it features a bend down around your baby's belly button and an odd waist that spans your baby's tummy. Therefore, if your baby still has an umbilical cord stump, don't worry about the diaper irritating or pulling it off.
Pampers diapers also provide a complete ingredient list on their website. That is something that many brands, including "eco-friendly" ones, fail to achieve. Sizes 0-7 are available, including a neonatal size!
Pampers diapers Favorite features
Affordable
Firm fitness to prevent leaks
Softest diapers on the market
Umbilical cord stump notch
Wetness indicator
Widely available
What people don't like
Contain chemicals and fragrance
Mama Bear Diapers Overview
Mama Bear diapers should be on your shopping list if you're an Amazon fan. It's a new participant in the generic, store-brand diaper market. Mama Bear Diapers is an excellent choice for parents because they offer a tailored fit with flexible leg cuffs and a liquid-absorbent core.
They contain a high-stretch waistline, moisture indicators, and fabrics suitable for newborns. The quality of Mama Bear Diapers is superior to that of other generic diapers.
Another advantage of Mama Bear diapers is that they are cheap. If you subscribe to Amazon's delivery service, you can always get 20% off diapers and other baby supplies like wipes and baby food.
Mama Bear Diapers Favorite Features
Affordable
Free from fragrances, latex and other harsh chemicals/materials
High-quality diapers
20% discount on diaper subscriptions with the Amazon Family
What people don't like
Not suitable for the child to use overnight
Mama Bear diapers and Pampers diapers have the same feeling when worn. They are both soft on the inside and exterior. Mama Bear and Pampers diapers have no issues of causing sores or blisters on the inner thighs of your child. Bear diapers.
Diapers fit differently because babies vary in size. Pampers diaper sizes and shapes depend on baby weight, not age or gender.
Diaper fits baby's weight. Due to weight overlap, two sizes exist.
Tall, thin newborns may need smaller sizes.
Fitted Mama Bear Diapers have flexible sides. Pull-Up sizes may change before your child outgrows diapers. The box lists each diaper size's weight range.
Since Mama Bear diapers are small, infants must upgrade first. Leakproof Mama Bear Diapers last 12 hours.
Why Choose Mama Bear Diapers?
Mama Bear is the most comprehensive diaper, offering reliable protection. It has the softest with velvetiness core lining to ensure your baby's comfort. Mama Bear diapers are from sustainable sources. It's free from natural latex, fragrance, elemental chlorine and lotions.
The Full Protect Core dryness technique draws moisture away from babies to help keep them dry for 12 hours. The ultra-soft and gentle on skin diapers have been clinically tested by dermatologists and proven hypoallergenic.
Mama Bear diapers have stretch fasteners and an elastic waistband with premium Tri-Grip tabs for a snug fit for your baby; each pack includes two diaper designs: White and Cloud Dreams. The wetness indicator is activated when it's time to change the diaper. Breathable material keeps the baby's skin dry and healthy.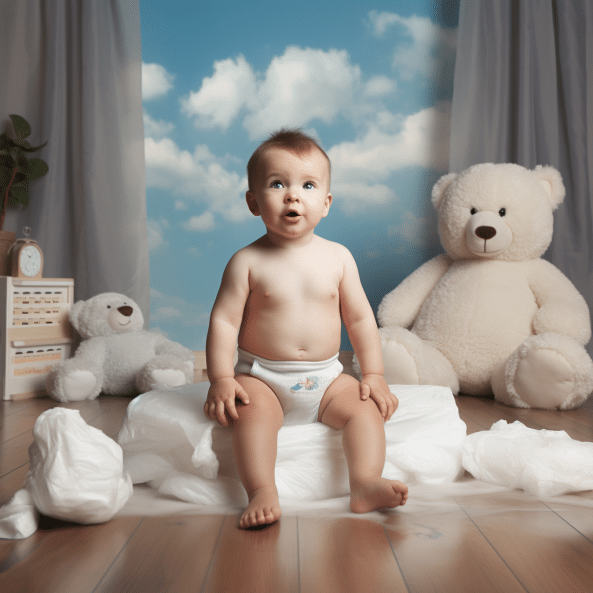 Why Choose Pampers Diapers?
Pampers diapers are peoples' favorite because of their superabsorbent material and carefully designed liner that protect your baby from wetness. They have thin, soft layers for additional comfort and to keep the baby's skin dry. The feature makes cleaning easier and also helps prevent diaper rash.
Pampers diapers have a notch for the umbilical cord, protecting newborns from irritation. You won't have to check to see when to change the Pampers diapers because of its color-changing wetness indicator.
Pampers exist for a reason. Swaddlers have become extremely popular in hospitals. The material's softness has been praised by reviewers, who describe it as almost fabric-like and ideal for sensitive skin. The Pampers diapers are fantastic at keeping everything in place and preventing blowouts.