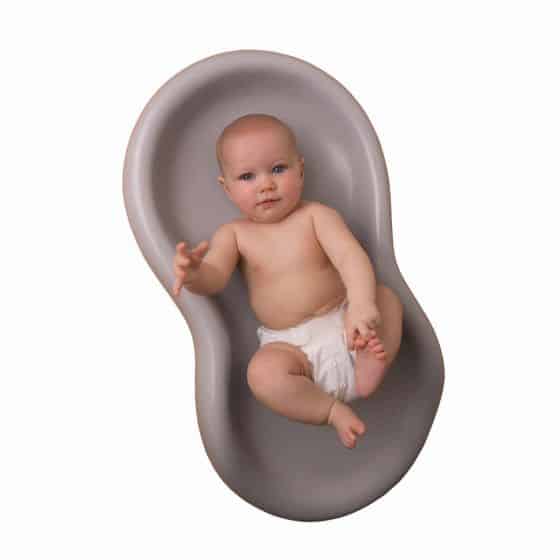 Regarding having a baby, there are things you can be sure of. One is that your baby will need a constant string of diaper changes in the first few months.
The standard foam changing pad with a washable cloth cover that gets wet, dry, stained, and requires constant washing is now a thing of the past. And as with deodorizing diaper pails, we now have wipeable foam-changing pads where you can change your baby.
Keekaroo and Hatch are two popular brands of diaper-changing foams. If you are looking to decide the best among the two, stay here. This article discusses Keekaroo And Hatch in detail and how they compare. Stay tuned.
Keekaroo vs Hatch: Overview
About Keekaroo Peanut Changer
The Keekaroo Peanut Changer is a peanut-shaped changer made in the USA that uses slip and puncture-resistant yet soft-to-touch foam that is easy to clean.
The material used to make this diaper changer is impermeable to liquids and limits the growth of microorganisms on the surface. It has contoured sides and a strap for the baby's safety.
This brand of diaper changer claims longevity and that it's designed for plenty of use, featuring a 5-year warranty. Keekaroo diaper changers come in six beautiful colors.
Like anything, the Keekaroo diaper changer has its drawbacks too. One, it comes with a heftier price tag than the most diaper-changing pad. Then the manufacturing process can leave darker colors in unique places on each changer which may not be seen in most of the product pictures.
So, if you are looking for a Keekaroo changer to specifically fit with your nursery décor, consider visiting their stores. This way, it will be easier to pin down the colors and ensure you are going for the color you want.
About Hatch Baby Grow Smart Changing Pad
If you want a changing pad with extra functions, the Hatch Baby Grow Smart may be your best shot. This changing pad combines both the design and benefits of a soft, wipeable form-changing pad and the functionality of a wireless smart scale that claims to be .25 ounces accurate.
Hatch is great for breastfeeding moms who would want to track their baby's intake after each feeding session. The smart scale work in sync through Bluetooth with a free App that works on Android and Apple and allows for comparison to WHO growth charts, like what most pediatricians do.
You can also connect several devices making this changing pad great for working parents to let their caregivers track their babies' weight, feedings, diaper changes, and duration of sleep throughout the day.
Among the downsides of the Hatch diaper changing pad is that it's on the higher price end. However, the price is quite competitive when comparing it to other foam-changing pads.
Another drawback is that Hatch requires 3 AA batteries and doesn't have any physical readout of weight on the actual pad. Here, you'll have to connect it to the App to retrieve data, which may or may not be convenient for some parents.
Differences Between Keekaroo And Hatch Baby
Safety
With Keekaroo you can actually strap your child to the changing table and not just the changing pad. This is safer especially when you have a rolly-polly child.
On the other hand, Hatch Baby doesn't come with this feature. Instead, it has blocks to keep the pad in place on the table and stay put on a table better than Keekaroo, thanks to its rubber-tipped feet. However, Hatch Baby doesn't have a changing table strap like Keekaroo.
Comfort
Hatch Baby Grow is made of a soft and dense material. It's not as soft as Keekaroo because it isn't a solid block of material, it has a hard plastic base that gives it a firm overall feel. However, it's still comfortable.
Keekaroo has the right amount of cushiness and firmness. It comes with a curved indentation for the baby's head and neck, making your little one comfortable.
Convenience
Hatch Baby Grow comes with a scale, which is a huge selling point especially if you're trying to track your baby's weight. But if you have a separate baby scale and don't need the scale, then Keekaroo may be a bit more convenient for particular situations.
For instance, when traveling. Keekaroo is floppier and less rigid than Hatch Baby, making it easier to throw in the bag or move around from room to room. You can squeeze it into a changing table topper as it's a little squishy.
Regarding ease of cleaning, both Kekaroo and Hatch Baby are easy to wipe down and clean.
Longevity
The Hatch has the edge on weight limit (44 lbs vs 30 lbs), making it able to accommodate bigger babies than Keekaroo. It's also a little wider around the middle, making it ideal for chubby babies. However, Keekaroo is around 3* longer, making it easily accommodate taller children.
Keekaroo vs Hatch: Final Verdict
Keekaroo and Hatch are both great changing pads. However, if you are a new mom with a baby on the way, I'd recommend you go for Hatch Baby because of the scale feature and the required app which is equally great. This is especially crucial if you plan to exclusively breastfeed.
The early weeks can be stressful, more so, if you have difficulty breastfeeding or using formula and your baby won't take a bottle.
Here, you'd want to have a scale at home that will help you gauge your child's progress more consistently and know how they are doing. There's nothing more stressful than seeing your newborn baby drop weight at each doctor's visit. So, if you can monitor the weight closely at home the better.
On the other hand, if you already have a scale or don't plan on using the scale feature, then go for the Keekaroo. It is a bit more comfortable and easier to tote around than the Hatch Baby. The safety strap is also more secure and makes the changing pad easier to use. When shopping for Keekaroo, go for darker colors, as they're not easy to stain, unlike lighter colors.