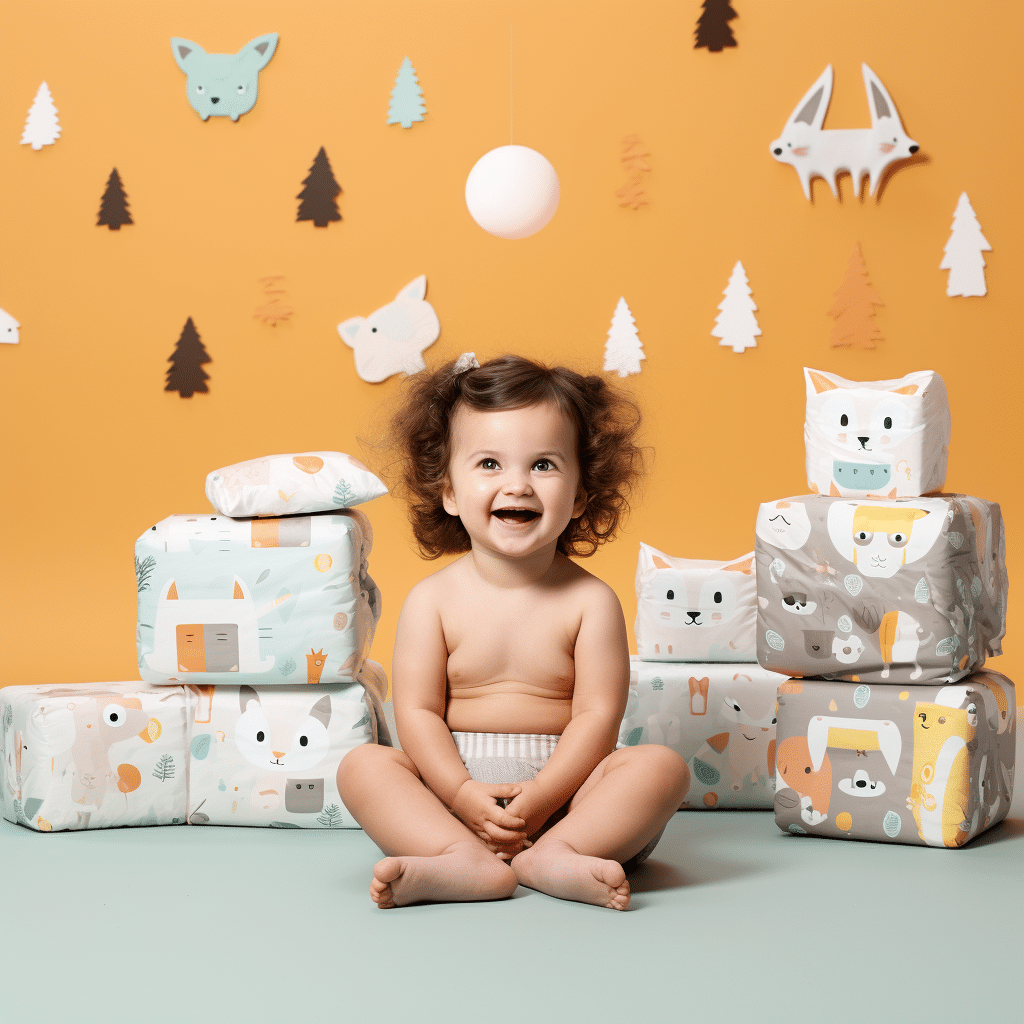 Hello Bello Diapers: Features, Sizing and More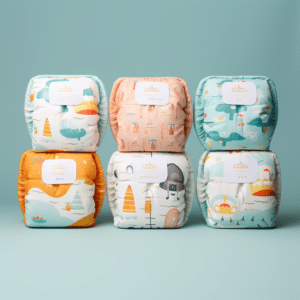 As a parent-to-be or are already one, choosing a diaper suitable for your child is one of your primary desires. You want to get a diaper that is absorbent, well-fitting, affordable, and of course, with pretty prints.
A great diaper means your baby will be comfortable and you will be a happy parent. Hello Bello diaper promises these features. This article looks at the features, sizing, pricing, and downside of Hello Bello Diapers. 
What Is Hello Bello Diaper?
In 2018, a celebrity couple, Dax Shephard and Kristen Bell, founded a premium diaper that they named Hello Bello. They are manufactured in Canada. This couple wanted to offer parents a diaper that is cute and comfortable for their kids and allow them time for other chores and some uninterrupted night's sleep. It is made of plant-based core liners and sustainably harvested fluff pulp. 
Here are the features of Hello Bello diapers.
Hello Bello is a premium diaper that has excellent features that include; 
They are free from chlorine, artificial fragrance, lotion, latex, phthalates, TBT, DBT, and MBT. 

They are hypoallergenic and thus suitable for a baby's sensitive skin. Your child will likely not develop diaper rash when using Hello Bello. 

They are available in multiple patterns and colors. Your young one will love prints such as cool kids, watermelon, cactus, floral pine, and fun animals.

They are soft, comfy, and stretchy.

Hello Bello diapers are affordable compared to other premium diapers such as Pampers and Huggies.

They are made of plant-based, eco-friendly materials in addition to traditional diaper ingredients. 

Easy and affordable shipping.

The core liner is made of plant-derived absorbent fluff pulp, which is harvested in a sustainable manner.

They are available in different sizes across all toddler ages. 

Hello Bello diapers sizes N to 3 have a wetness indicator.

Military and first responders get to enjoy a 20% hero discount. 

They come in different ranges; potty training, swimming, and nighttime diapers.
Sizing
Hello Bello diapers come in three categories that are sized differently. 
Day Time Diaper
| | | | |
| --- | --- | --- | --- |
| Size | Maximum Weight(Lbs)  | Diapers per pack | Diapers per bundle |
| N | 10  | 32 | 224 |
| 1 | 8-12 | 32 | 224 |
| 2 | 10-16 | 30 | 210 |
| 3 | 14-24 | 25 | 175 |
| 4 | 22-37 | 21 | 147 |
| 5 | 27 plus | 18 | 126 |
| 6 | 35plus | 17 | 119 |
Night Time Diaper
| | | | |
| --- | --- | --- | --- |
| Size | Max Weight(lbs) | Diapers per pack | Diapers per bundle |
| 3 | 14-24 | 23 | 161 |
| 4 | 22-37 | 20 | 140 |
| 5 | 27+ | 17 | 119 |
| 6 | 35+ | 16 | 112 |
Potty Training Diapers
| | | | |
| --- | --- | --- | --- |
| Size | Max Weight(lbs) | Diapers per pack | Diapers per bundle |
| S(12-24VMonths) | 16-28 | 27 | 162 |
| M(2T-3T) | 14-24 | 24 | 183 |
| L(3T-4T) | 22-32 | 21 | 152 |
| XL(4T-5T) | 22+ | 18 | 136 |
Bundle Packs
If you are a person that loves shopping in bulk, the Hello Bello diaper bundle is the best option for your needs. It is a convenient way of getting your diapers as they are not readily available in local stores. You could get a bundle pack for any size of the diaper. The pack includes; 
7 diaper packs. The number differs according to the sizes indicated above. 

4 packs of wipes.

5 additional items at a 15% discount.

Random freebies for every purchase. 
Return Policy
Hello Bello allows you to return their diapers if you are not 100% satisfied. The return policy applies for online purchases, but their partner, Walmart, has its own terms. For online purchases, they accept unopened packs returned within 60 days. 
When To Change Diapers
As a new parent, you might get anxious about when to change diapers. Hello Bello diapers for younger children, size N to 3 have a wetness indicator that alerts you when your child is due for a change. Older children tend to pee much more, and the diapers become visibly swollen and bulge, indicating that you should change. Failure to change on time could cause rashes around the diaper area.
How To Change Diapers
It is crucial to learn how to change a diaper properly to avoid leakages and blowouts. The following steps could help you; 

Assemble the items you require including clean diapers, wipes or wet fabric cloth, and diaper cream or petroleum jelly.

Place your child on a changing surface and gently lift the child's leg as you take off the dirty diaper. 

Wipe the toddler's diaper area with a wet fabric cloth or wipes.

Apply diaper cream generously around the butts, thighs, and perineal area.

Put on a clean diaper and tie it snugly. Avoid tying it too tight or loosely to avoid leakages and irritation to the skin.

Clean your hands thoroughly with warm water and soap.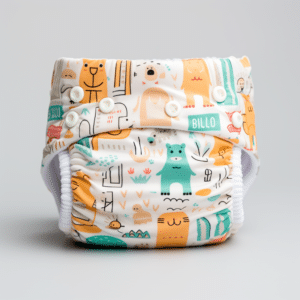 Downsides Of Hello Bello Diapers
Even the best product has its downsides, and so are Hello Bello diapers. These downsides are; 
According to online reviews by users on Amazon, these diapers are not as absorbent as you would expect of premium products. They have claimed that diapers are more susceptible to leaks and blowouts. 

They are not stretchy enough, this means that the child has to wear a size or two larger, which can cause leakages. 

They are not 100% eco-friendly as some of the materials are not biodegradable. 

They are not widely available in local stores. You could purchase in online stores.
They come in different sizes and categories and offer bundle packs for persons willing to shop in bulk. The above review could help you make an informed decision before purchasing Hello Bello diapers.