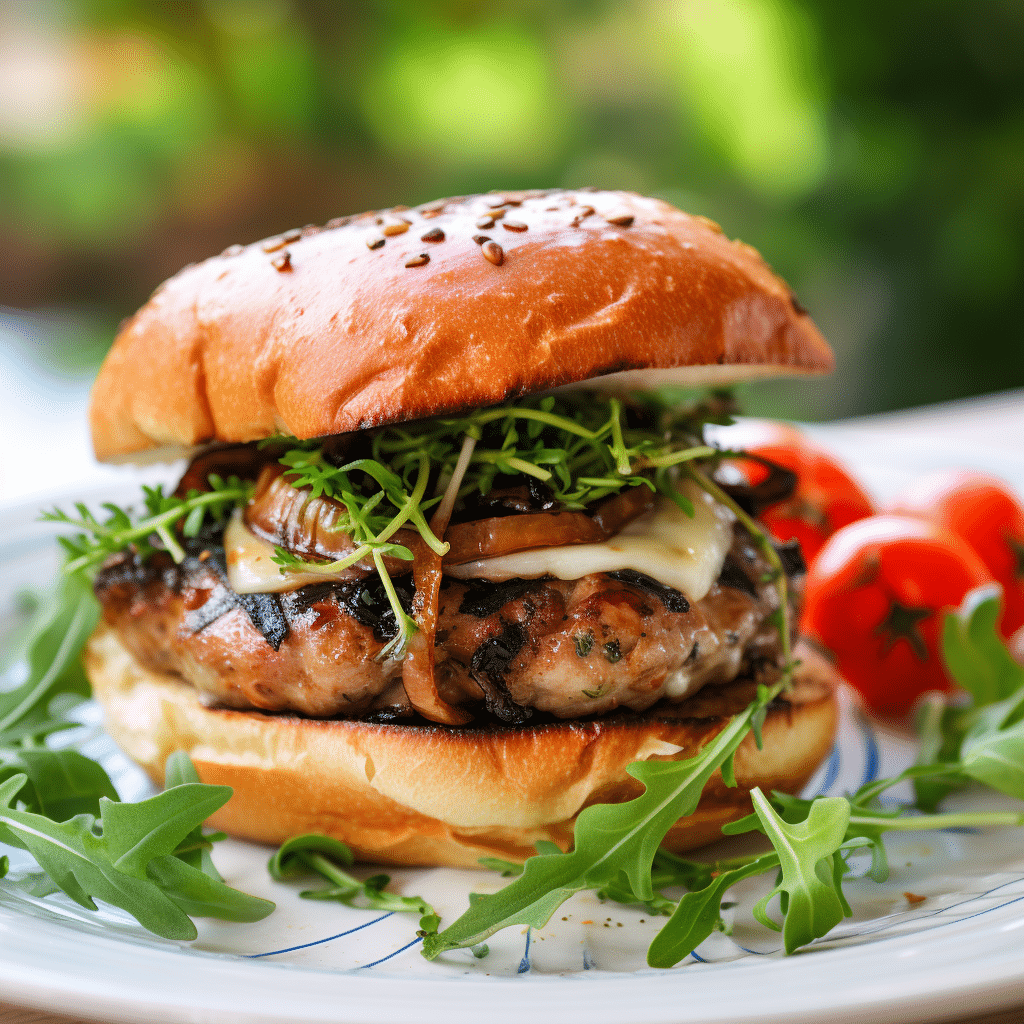 Delicious & Healthy Barefoot Contessa Turkey Burger Recipe
Barefoot Contessa Turkey Burger Recipe: If you want to cut down on calories and fat and still enjoy the taste of a burger, then a turkey burger is your best shot. These burgers are a great alternative to beef burgers, as they're healthier, lower in fats and calories, and taste very delicious. What's more, they're easy to make and make use of readily available ingredients.
So, if you want flavorful and juicy turkey burgers, this recipe from Barefoot Contessa is the best. And the good thing is that you can grill the burgers, bake, or cook over the stovetop.
What are you waiting for? Scroll down for details.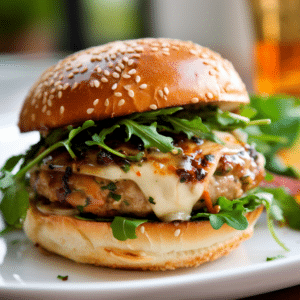 Barefoot Contessa Turkey Burger Recipe
For this recipe, you will need the following:
Ground turkey

– choose a ground turkey that is not too wet if you plan on grilling your burgers.

Fresh parsley

– the bright and clean flavor of parsley will take your turkey burgers to another level. If you don't have fresh parsley, you can omit it.

Worcestershire sauce

– although this is not a must, it will add an extra layer of flavor, making your burgers more delicious.

Onion and garlic powder

– these will give your burgers a robust flavour.

Salt and black pepper

– nothing works well like salt and pepper when making turkey burgers.

Egg

– these add moisture and help bind the mixture, leading to more succulent burgers.
Procedure
Here's how you can make your Barefoot Contessa Turkey Burgers, depending on your preferred cooking method:
Grilled Turkey Burger
Here, it's advisable to freeze the patties for 30 minutes before grilling. Doing so prevents the patties from becoming soggy and delicate.

Mix all the ingredients, spread the patties out in a single layer in a baking dish lined with parchment paper, and then freeze.

Grill at medium-high heat with clean grates for best results.

Cook your burgers for 3 to 6 minutes on each side of the grill or until they are thoroughly cooked.
Oven Baked Turkey Burger
Use parchment paper to line your baking sheet. This reduces the risk of sticking and makes cleaning up easier.

Bake your turkey burgers at 400 degrees Fahrenheit for 20 minutes or until the internal temperature reads 165 degrees.

Remember to flip your burgers after the first ten minutes to ensure even cooking.
Skillet Turkey Burger
Place about a tablespoon of oil into your hot grill or skillet pan.

Cook the burgers for 5 to 6 minutes on each side or until they reach an internal temperature of 165 degrees.

You can cover your skillet with a lid when the burgers are cooking on the first side to avoid over-browning them and ensure they cook thoroughly.
Recipe Tips
Turkey burgers tend to stick to hands when forming patties. To prevent that, soak your hands in cold water before touching the ground turkey mixture. You can test with a smaller patty to see if you should add more liquid to make your burgers hold shape. Avoid pressing too much to prevent your burgers from drying out.

Or, cover and refrigerate your burger mixture, preferably overnight. The salt in the meat will extract moisture from the turkey. Your turkey should also be easier to form patties when chilled.

For best results when grilling Barefoot Contessa Turkey Burgers, make the meat mixture and refrigerate it in the fridge for up to two days before cooking. This way, the patties will get better when cold as they are lean.

You can also freeze the patties between sheets of waxed paper, then place them in a sizeable resealable freezer bag for up to one month. When ready to cook, thaw them overnight before broiling or grilling.

To ensure your burgers are fully cooked, insert a meat thermometer into the center of each burger without touching the bones. If the temperature reads 165 degrees, your burgers are ready to eat.

To prevent your patties from sticking to the grill, brush them with olive oil before placing them on a hot grill.

If you want a low-carb alternative, use lettuce burns instead of bread.
What Can You Serve With Barefoot Contessa Turkey Burger?
Here are excellent side dish alternatives to serve with Barefoot Contessa Turkey Burgers:
Succotash.

Paella salad.

Broccoli salad.

Frog eye salad.

Carrot ginger soup.

Cornbread salad.

Roasted vegetable soup.

Salad nicoise.

Creamy chicken noodle soup.
What Toppings Can You Use With Barefoot Contessa Turkey Burger?
Barefoot Contessa Turkey Burgers are the perfect alternative to traditional burgers and can have various topping options. They include:
Fry some bacon and add it to your burger, or you can go light with avocado, hummus, cucumber, and sprouts.

Alternatively, you can go Italian by spreading basil pesto on your burger and topping it with roasted red peppers or sliced tomatoes.

Add fresh herbs or cranberries to the meat mixture.

Add some spice with grilled jalapenos and lime slices.

You can also top your burger with classic ingredients like tomato, feta, or spinach for a more savory Mediterranean twist.

Lastly, you can try an Asian-inspired burger with sliced cilantro, bok choy, and peanut sauce for unique turkey burgers.
What Can You Use In Place Of Eggs In Barefoot Contessa Turkey Burger Recipe?
If you don't consume eggs or would rather not have them in your turkey burger, try substituting them with any of the following:
One tablespoon of olive oil.

Two tablespoons of ketchup.

Two tablespoons of plain greek yogurt.

½ cup grated zucchini, squeeze them to remove excess moisture.

Two tablespoons mayonnaise; for egg-free burgers, use vegan mayo.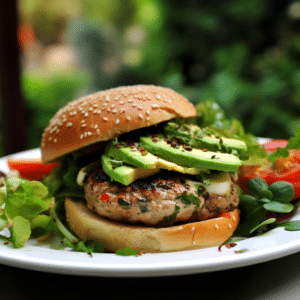 How Long Does Cooked Barefoot Contessa Turkey Burger Last?
Cooked turkey burgers can last for 3 to 4 days in the fridge. When stored in the freezer, these burgers can stay for up to three months. Remember to let your burgers cool to room temperature before keeping them in the fridge or freezer and to reheat them after fully thawing in the refrigerator.
Conclusion
If you love turkey burgers, you'll be blown with these Barefoot Contessa Turkey Burgers. That's because they have loads of flavour, and you can easily whip and throw them in the grill, oven, or stovetop for a quick, delicious, and healthy dinner.