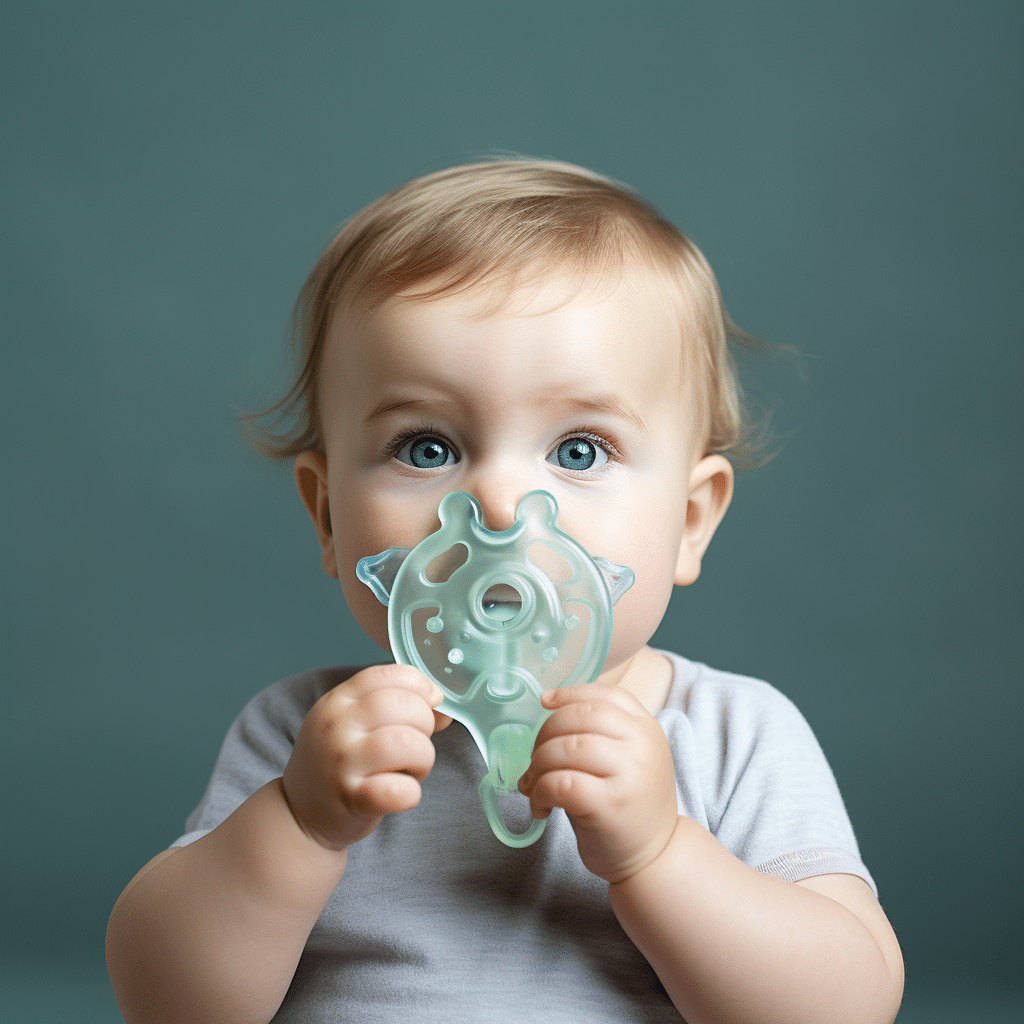 Ultimate Guide to Sanitizing Bibs Pacifiers Properly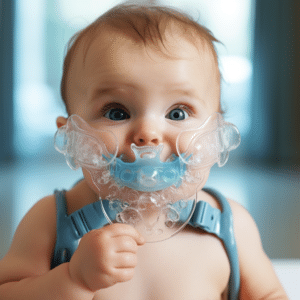 sanitizing bibs pacifiers can be a blessing or curse to your child; a blessing in the sense that they can help calm and soothe him or a curse by causing sickness and illnesses. The thin line between the two is drawn by how you take care of the pacifier.
An infant's immunity, especially those below three months, is underdeveloped and can get infections and diseases fast. It is crucial to sanitize and maintain hygiene while handling pacifiers. The sanitization process is determined by the type of pacifier material and water availability. This article looks at different types of bibs pacifiers, how, why, and the advantages of failing to sanitize them. 
Types Of Bibs Pacifiers
Bibs pacifiers come in three shapes; round, symmetrical, and anatomical. They are available in different shapes and designs too. Such variations, plus the type of material used, determine how one sanitizes them. 
Natural Rubber Latex
Latex pacifier is made of naturally occurring rubber latex harvested from the rubber tree, Hevea Brasiliensis. The latex is then processed and made into various items, including pacifiers. The characteristics of natural rubber pacifiers are; 
They are soft and mimic the skin, and are suited for newborns.

They age fast, with a shelf life of two years. 

They expand with prolonged use and may change in shape and size.

Their color may vary after exposure to natural elements such as sunlight. 

They are allergenic and thus not suited for children allergic to latex or with a family history. 

They cannot stand high temperatures. Boiling or microwaving rubber pacifiers will shorten their useful life. 

They have a mild rubber taste and odor. 
Silicone Pacifiers
These bibs pacifiers are made of food-grade silicone. These pacifiers are more resilient to heat and are safely microwavable. Some characteristics of silicone bibs pacifiers include; 
They are long-lasting with a shelf life of 5 years. 

They are hypoallergenic.

They are odorless, with a neutral taste. 

They retain shape and can withstand higher temperatures than rubber pacifiers. 

They are BPA, BPS, and phthalate free. 

They are firmer than rubber and are suitable for older children.
How To Sanitize Bibs Pacifier
Having seen the different types of bibs pacifiers, we can see how to sanitize them. 
Before First Use
After purchasing a bibs pacifier, sanitize it to neutralize any germs picked up during manufacturing. Put the pacifiers in a pot of water and let them boil for 5 minutes. Note that you allow the bibs pacifiers to boil only before the first use. 
After First Sanitization
During the subsequent sanitizing process, use the steps below; 
Place the pacifiers in a clean bowl and add boiling water. 

Let them soak for 5 minutes. 

Remove them carefully and place them on a clean kitchen towel. 

Allow them to dry. It is usual to find water in the nipples. Drain it after the pacifiers have cooled off. '

Store them in a safe place; preferably in a container with a lid. 
Pacifier Wipes
If you are traveling or in a place you are not able to access flowing water, you could use pacifier wipes. You should ensure your hands are clean to avoid cross-contamination. Use a disposable wipe only once. You could alternatively use a sterilized wet towel. After use, put the towel away and clean it before using it again. 
Sucking You Baby's Pacifie
r
You may have seen a parent suck a pacifier to clean out for their child. The intention may be noble, but it is not advisable. You could transfer germs from your saliva to the young one. You may not feel sick, but seemingly harmless germs could cause an infant severe illness as their immune system is still underdeveloped. Where possible, use other methods of soothing a baby other than sucking his pacifier. 

Why Sanitize A Bibs Pacifier
A baby's immune system is underdeveloped and can easily catch infections and illnesses when exposed to germs. It is worse in babies below three months. Properly sanitizing a pacifier eliminates disease-causing microorganisms, minimizing the chances of illnesses. If not well sanitized, the pacifiers could expose a child to bacterial and viral infections. It could also lead to parasitic infestation.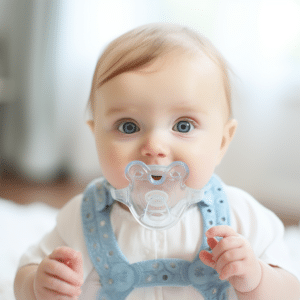 Precautions When Sanitizing Bibs Pacifiers
Avoid putting pacifiers in the dishwasher. They are not safe there. 

Avoid leaving them in direct sunlight, UV, or steam sterilizers. 

Do not freeze pacifiers. It could damage them.

Do not use sterilizing solutions for latex pacifiers. 

Do not microwave latex pacifiers. 

Avoid boiling pacifiers. Scald them with boiling water in a clean bowl. 

Sanitize pacifiers for babies below 3 months at least once daily, and for older children, you could rinse with boiling water in a sieve. You can sanitize thoroughly after a few days.  

Dispose of off pacifiers after 4 to 6 weeks of use to ensure hygiene and safety from choking by pieces that might break off after a long period of use. 

Confirm the expiry date before purchase. Latex pacifiers have a shorter shelf life of 2 years, and silicone expires 5 years after manufacturing.

 
How To Choose A Pacifier 
Consider the below factors while choosing a pacifier for your baby. 
Material. Consider getting a material that is easy to clean and durable.

Does your baby like the smell and taste?

Family history of allergies.

Budget-friendly. 

The shape of the nipple. 

Age of your baby. Rubber pacifiers are more suited for newborns and silicones for a little older children. 
sanitizing bibs pacifiers, bibs pacifiers are easy to sanitize. The material of the pacifiers and water availability are the primary factors that affect the sanitization process. The rule of thumb is, for children below 3 months, sanitize the pacifier at least once daily, while for older ones, it can be after a few days but rinse it with hot water daily.