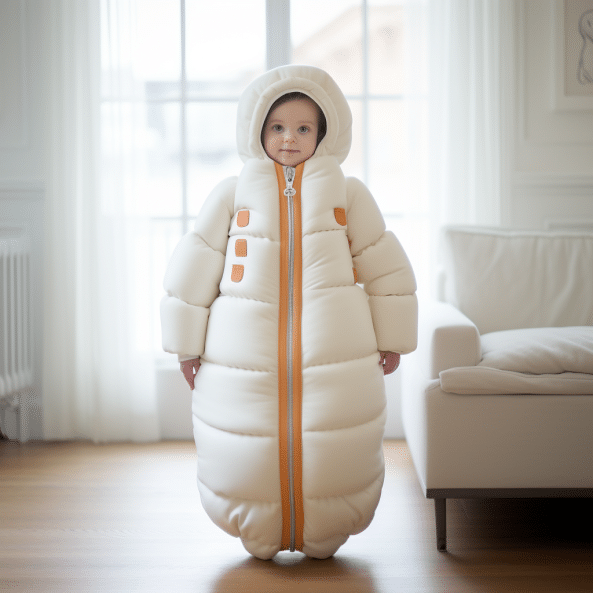 Snoo Sack Guide: Dressing Your Baby Safely

Snoo Sack dressing for baby safety: The primary objective of dressing your baby for sleeping or naptime is to make them comfortable and safe. You can dress your baby with light, comfortable, and easy-to-remove layers under a snoo sack. The number of layers depends on the room's temperature. You could also wrap the baby with a light swaddling blanket. Before deciding on what to dress your child with, we look at a deeper look at the snoo sack features.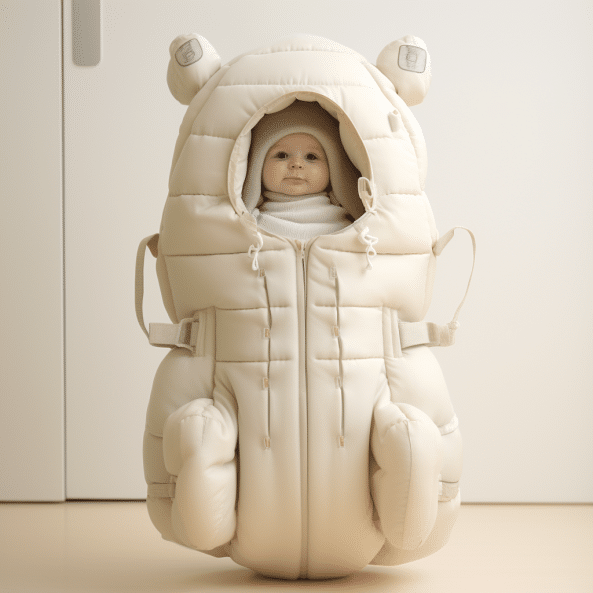 What is Snoo Sack?
A snoo sleeping sack is a comfy, ultrasoft, and easy-to-use swaddle approved for babies between 0 to 25 lbs. It was a creation by Dr. Harvey Kaarp, an American pediatrician who started the swaddling revolution. According to pediatricians, swaddling a child at bedtime significantly reduces sudden infant death syndrome(SIDS).
Factors To What To Dress Your Baby Under Snoo Sack
Room Temperature
The room temperature is a primary factor to consider while dressing your young one for bedtime. If the room is cold, add layers of clothes beneath the sleeping bag, and when hot, reduce the layers. Layering light clothes is a more comfortable and effective way of keeping your baby warm. You should avoid one or two heavy pieces to keep the baby warm, as they will add weight and make the child uncomfortable. 
Test Your Child's Body Temperature
To get to know your child's body temperature, touch their neck and if it's sweaty, reduce the clothes. If cold, add the layers. You could also feel their fingers to determine their body heat. 
Fabric Of The Underwear
An ultra-soft, breathable, skin-friendly material is the best option for your baby's underclothes. Organic materials such as cotton, bamboo, and wool are some of the best fabrics, and they are breathable and quickly absorb sweat, keeping the baby comfortable through the night. It should also be durable and easy to wash as sleeping garments require regular washing. 
Air Circulation
A room with proper air circulation is ideal for your baby. Keep the baby away from fans, vents, and windows. Where possible, dehumidify the baby's room as dry air will irritate the baby, making him not sleep properly. 
Safety 
When choosing what to dress your child, avoid clothes with decorations, pins, flowers, hooks, and strings as they can choke the baby or even injure them during sleep. 
When To Stop Using Snoo Sack
Most toddlers are comfortable in sleeping bags up to the age of two years. However, if the baby outgrows the snoo sack's length or recommended weight, it's time to stop using it. At this age, most babies can use a blanket safely, without the risks of SIDS. Ensure that they fit correctly in the sack as a loose one could strangle or suffocate the baby, and a tight one could lead to discomfort and interruption in the baby's sleep pattern. A perfect fit should be snug, with the allowance of one or two fingers between the snoo sack and the baby's skin. 
Features Of Snoo Sack
According to Happiest Baby, the manufacturers of snoo sack describe it as safe for the baby and brings sanity to the parent. Features of this sleeping bag are; 
It is made of ultra-soft and comfortable 100% organic cotton. 

It is safe and easy to use. You will need a few seconds, and you are done swaddling your child. 

It has wings that hold the baby safely in the bassinet, ensuring it does not fall over.

It has special inner armbands and leg flaps that help hold the baby snugly.

It has enough room for the hips that allows room for growth.

It is velcro, ensuring a quiet night for the baby and you.

Snoo sleeping sack has breathable mesh around the shoulders and legs, allowing air circulation.

You may want a sleeveless sleeping sack for your baby during hot weather. Snoo sack allows you to unbutton and remove sleeves at the shoulder, making it versatile for diverse weather conditions. 

It has a double zipper, running from both sides, top to bottom, and vice versa. 

It comes in multiple pretty prints and colors that attract your young one. 

It reduces the risks of Sudden Infant Syndrome(SIDS). Putting your baby to bed on their back reduces the dangers of choking and blockage of airways. According to the manufacturers of snoo sacks, they have clocked more than 50 million sleeping hours without any incident of SIDS.

It forms a bedtime routine for your baby. When you place them in the snoo sack, it triggers them that it's sleep time, and they can easily fall asleep. 

It is durable and easy to clean. 
Cons Of Snoo Sack
Though excellent, snoo sack has some setbacks, which include;

A sleeping sack is used for a short period, and spending much on an item the baby will use for a short period may not be cost-effective.

It is compatible with snoo bassinet only, limiting use with other bassinets.

A swaddling sleeping sack can constrain the movement of older babies. 

The togs are unknown, leading to guesswork while shopping for one. 
Sizes Of Snoo Sack
Snoo sack comes in three sizes classified according to a baby's weight; small for babies between 5 to 12 lbs, medium for 12 to 18 lbs, and large for babies between 18 to 25 lbs.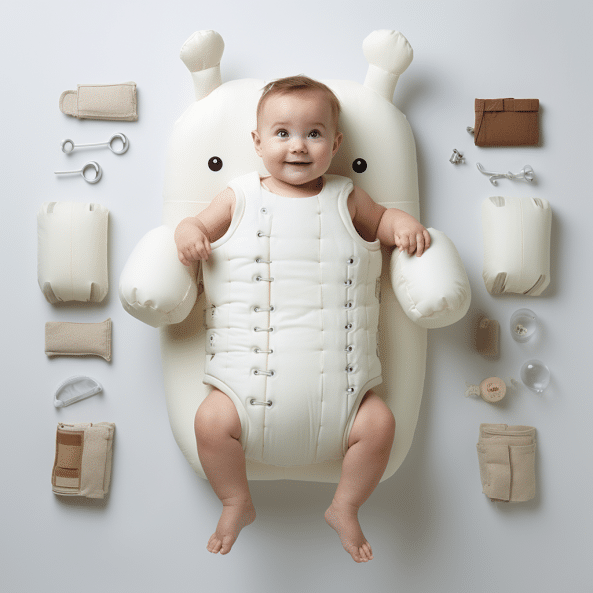 Tips On Safe Use Of Snoo Sack
Wrap your baby with your arms down.

Put young infants of up to 6 months to sleep on their back.

Develop a bedtime routine the baby can identify with. For instance, you could breast or bottle feed them before swaddling and putting them to bed. 

Be patient with your baby as they get used to the snoo sack.

Avoid distractions in the baby's room. Where possible, use dim lights to allow the baby to fall asleep fast. 

Enjoy the moment and create memories. Soon your baby will be all grown, and you won't have a chance to band with them during bedtime.
In conclusion, you can dress your child with light, comfortable layers, and you could also swaddle him with a light blanket. What to dress the child with is highly dependent on the baby's room temperature.