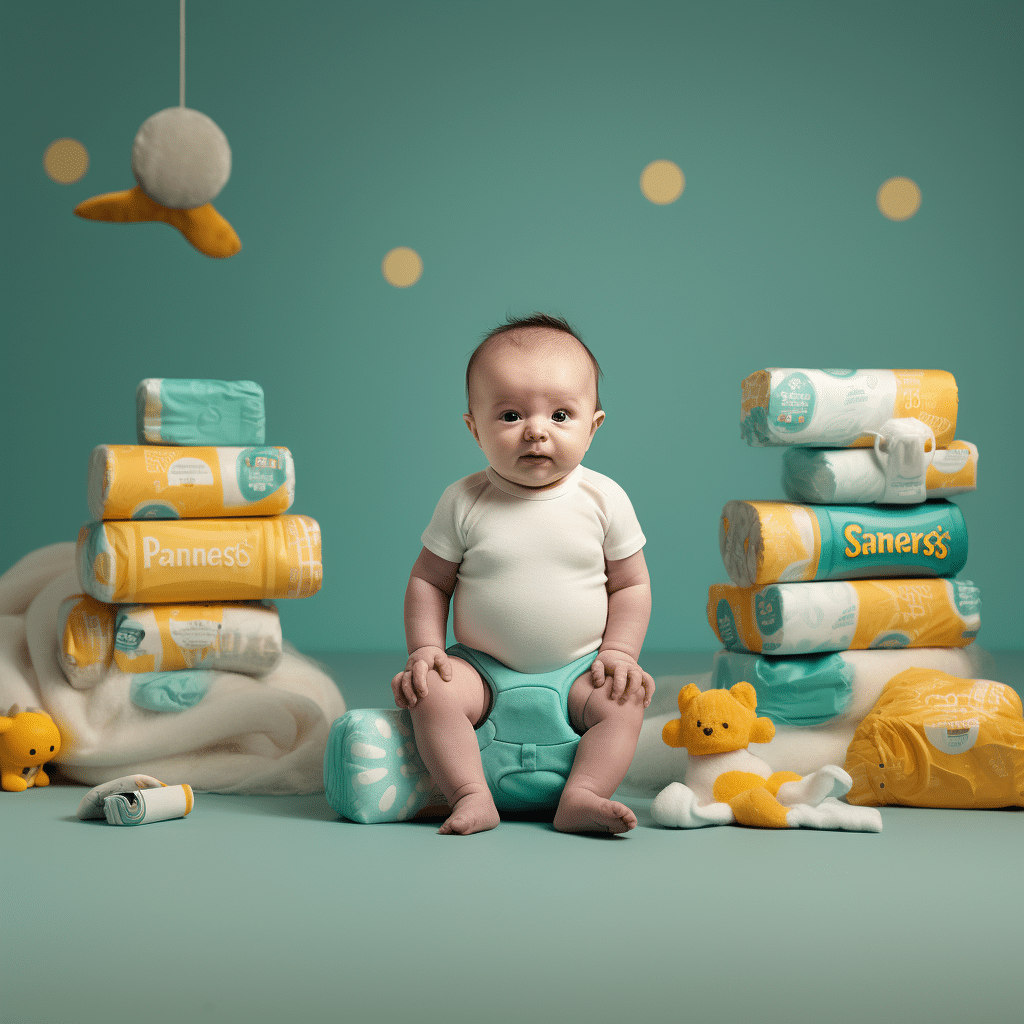 Pampers Baby Dry vs. Swaddlers: Similarities And Differences
Every baby is unique and so are their needs. Some will pee and poop more than others. There are different diapers suited for their unique needs.
Pampers baby dry and Swaddlers are suitable and designed for different baby's needs; baby dry for those who pee much more and are older, while the Swaddlers are best for younger ones and those with sensitive skin. In this article, we see some similarities and differences between Pampers Baby Dry and Swaddlers.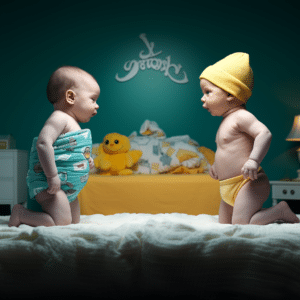 Pampers Baby Dry Vs. Swaddlers: Overview
Size
Pampers baby dry comes in 10 sizes, ranging from N for newborns to 7, the largest size for babies of up to 41 pounds. It also has a preemie size for those very tiny little ones. On the other hand, the Pampers Swaddlers come in eight sizes, from N to 6 for babies, with a maximum weight limit of 35 pounds. Swaddlers have no preemie size, but the N size is still suitable for these babies. 
Absorbency
The Pampers baby dry is designed for night use or when you are on that long journey where you may not be able to change the child frequently. More absorbent and suitable for those babies who pee and poop a lot.
Come with three-channel airflow and three layers of a breathable dri-weave liner. They are more absorbent than the Swaddlers, which are specifically designed for babies less than six months and don't pee a lot. 
Wetness Indicator
Both the Pampers dry baby and Swaddlers have a wetness indicator. This is a strip found on the outer front side of the diaper that indicates when you need to change the baby. Ideally, one should change a newborn's diaper every two to three hours. When a baby stays with a wet diaper for a long time, they are likely to get diaper rashes. 
Liner
Pampers dry baby liner is made of breathable Dri-weave fabric that keeps the skin dry and healthy. However, they are not hypoallergenic and are not suitable for sensitive skin. To minimize irritation to the sensitive skin, the closest layer to the body has protection lotion. The Swaddlers are made of super soft breathe-free fabric that is hypoallergenic and suitable for sensitive skin. 
Fragrance
Both Pampers baby dry and Swaddlers have a mild fragrance that does not necessarily affect the baby. For a baby sensitive to smells, you could consider using a fragrance-free diaper. 
Fastener
Pampers baby dry is suited for older children who are heavier and have lots of movements. Its fasteners are strong and can stand the moves of the baby. The tabs on the swaddles are not strong as they are designed for sensitive skin and can easily rip off. 
Fit
Both have stretchy sides that allow the diaper to fit snuggly. The best way to choose a diaper for a baby is through weight and not age. Babies have different body sizes at similar ages, and what fits one may be loose or tight to another in the same age group.
Alternatively, you could try different diaper sizes on the baby and see what is most suitable for them. When you only consider the age when purchasing the diaper, you are most likely to be disappointed. Pampers baby dry and Swaddlers cuffs are made of elastic and polypropylene, are latex-free, and are suitable for babies who are latex allergic. 
Umbilical cord Notch
The Pampers Swaddlers have an umbilical cord notch for diapers from N to size 2, which makes them suitable for newborns. Babies are usually uncomfortable in diapers without the notch as the band could hurt the unhealed cord. 
Cons Of Pamper Baby Dry
Every product has its weaknesses, and so has pampers baby dry including; 
It has a stiffer feel that is uncomfortable to sensitive skin. 

It is hypoallergenic. 

It is not eco-friendly 

It has no umbilical cord notch. 
Cons Of Swaddlers
They are more expensive than other similar diapers.

Closure tabs easily rip, leading to leaks. 

They are less absorbent.
A Summary Of Similarities And Differences Between Pampers Baby Dry And Swaddlers
| | | |
| --- | --- | --- |
| Description | Pampers Baby Dry | Pampers Swaddlers |
| Absorbency | More absorbent | Less absorbent |
| Sizes | 10 sizes  | 8 sizes |
| Preemie Size | Has a preemie size | No preemie size |
| Umbilical cord notch | Does not have | Has for 3 sizes, N to 2 |
| Hypoallergenic | Not hypoallergenic | Hypoallergenic |
| Fragrance | Has mild fragrance | Has mild fragrance |
| Suitability | Babies between 6 to12 months | Newborns to 6 months |
| FasteningSystem | Strong,firm, and flexible tabs | Less strong tabs |
| Wetness indicator | Has a wetness indicator | Has a wetness indicator |
| Cost | Less costly per piece | Costly Per piece |
| Maximum baby weight limit | 41 pounds  | 35 pounds |
| Liner | Dri-weave breathable liner | Super soft non breathable liner |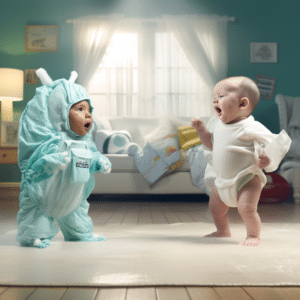 Tips On Choosing A Diaper For Your Baby
There are a variety of diapers to choose from in the market. These tips could help you pick the best diaper for your baby.
Pick an absorbent diaper. You want a diaper that can absorb as much pee as possible. For instance, Pampers baby dry can absorb 23% more water than Swaddlers and may be more suitable for a baby who pees frequently.

Go for a budget-friendly diaper.

Opt for a breathable diaper. It is less likely to cause a diaper rash. 

Wetness indicator for newborns. 

Stretchability and fit.

Diaper brand. You can tell a good brand by online reviews or feedback from somebody who has used the brand. 

The size and weight of your baby should guide you while picking a diaper size. 

Skin sensitivity.

Consider your child's pooping and peeing habits. 

Try out the diaper on the kid before buying it in bulk. 
Pampers dry baby and Swaddlers are diapers designed for babies with different needs such as age, size, peeing habits, and weight. The former is best for babies between six to twelve months, while the latter is suited for newborns to six months. The above highlights could help you choose the most suitable diaper for your baby.