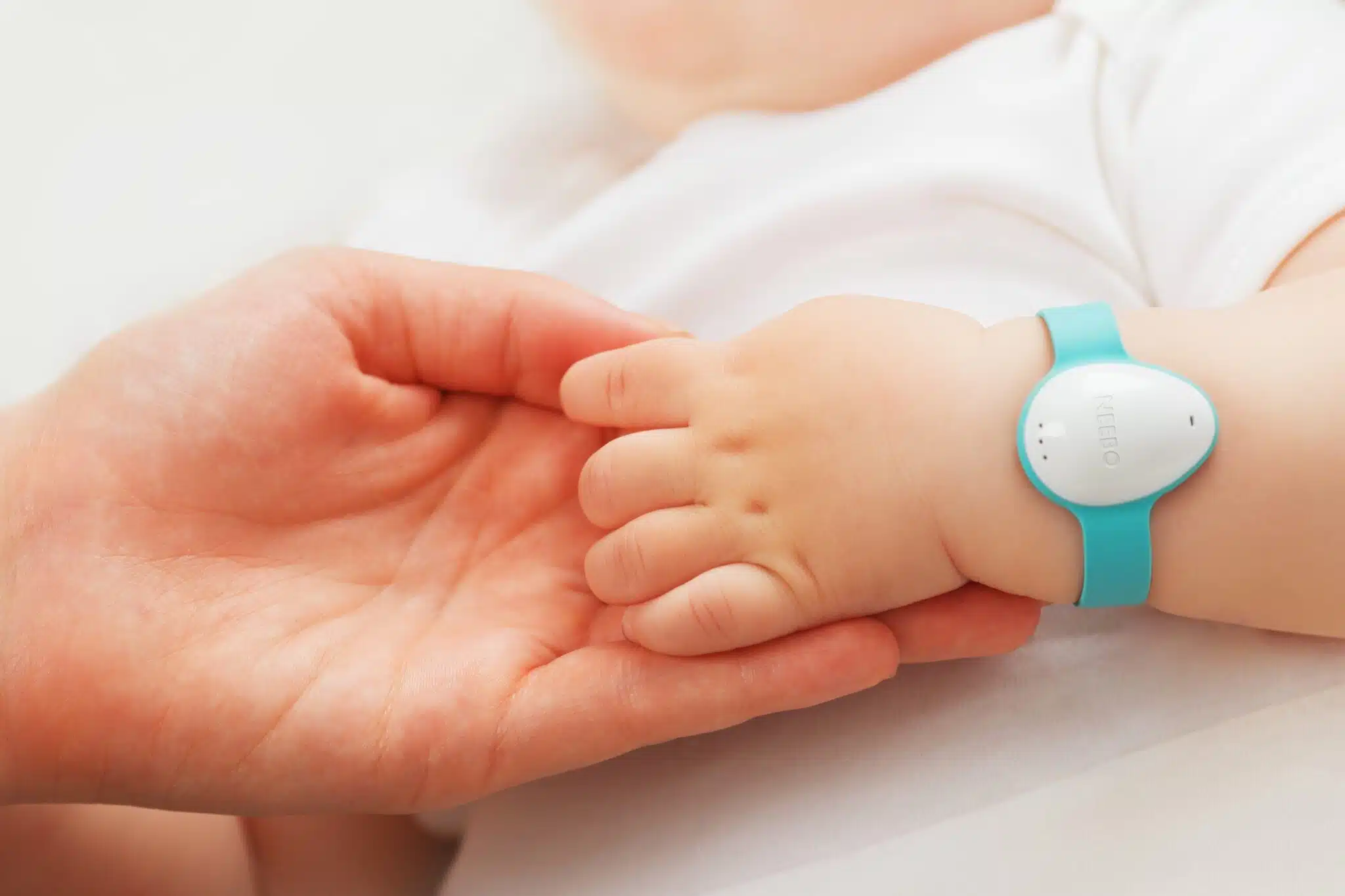 Neebo vs. Owlet: Choosing the Best Baby Monitor
Are you someone with anxiety issues? Don't you feel comfortable even for more than 10 minutes while your child sleeps in the next room? If your answer to the two questions is yes, you need a baby monitor.
Let's compare the famous and reputable baby monitor brands (Neebo and Owlet) to help you know the ideal option for your child.
Neebo vs Owlet: Overview
Neebo Monitor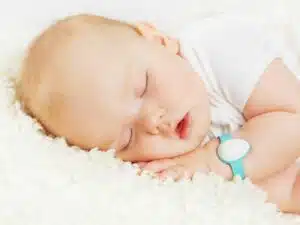 Owlet Monitor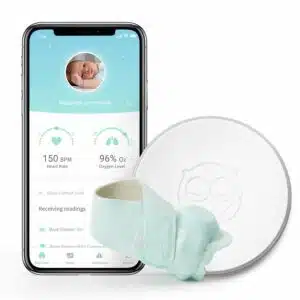 Neebo, a tiny new wearable meant to be worn on a newborn or toddler's wrist, is an infant monitoring gadget by Daatrics in the Czech Republic. It's an egg-shaped device with a wristband that you can connect to your baby's or toddler's wrist to track vital information (temperature, heart rate, oxygen saturation and pulse rate) in real-time.
The Neebo baby monitor is suitable for children aged up to 24 months. It also monitors your baby's noises and informs you when they are waking up or in distress. Nebo has a built-in noise suppression technology that filters out extraneous noises, so you only hear what matters.
Neebo is available in blue, green, grey, pink, and yellow color options. It's currently on pre-order for $49. The final purchase price is approximately $299.
The Owlet Baby Monitor is Neebo's main Competitor. It's an intelligent sock with wireless charging, oxygen levels and heart-rate monitoring capabilities.
Owlet also monitor your child's wellbeing. It will alert you in case of any emergency through the base station, for example, when you link it to your smartphone. The Owlet solution is $50 more expensive than the Neebo.
Are you thinking about buying an Owlet Baby Monitor? It's not the cheapest choice, but it does provide high-tech insights that allow you to track your baby's vital information as they sleep, particularly heart rate and oxygen saturation level.
The Owlet Baby Monitor Duo is a two-part baby monitor that includes a camera that records the baby while asleep and integrates the information to your phone, tablet, or computer. You can watch the video stream live. 
On the other hand, the smart sock that fits on the baby's foot monitors and records vital stats on heart rate, oxygen levels, and sleeping patterns.
Neebo vs. Owlet:  Comparison Table
Specifications
Neebo Baby Monitor
Owlet baby monitor
What's included

Wearable baby monitor (bracelet)

The Neebo App can be downloaded.

Smart Sock, Owlet Cam, Owlet App

Monitor receiver

Information is transferred via Bluetooth to a mobile device with the Neebo application.

Owlet app on smartphone

Baby health signals monitored

Heart rate, oxygen saturation, breathing cycles, oxygen levels and temperature.

Heart rate, Oxygen saturation level, Sleep quality and duration

Additional features 

Heat signature map

White noise

Night light

Background audio monitoring

Price 

Approximately $299

Monitor Duo $399, Smart Sock $299 and Owlet Cam at $149.

Refunds

Return within 2 weeks after usage I not satisfied for full refund

30-night peace of mind guarantee

Warranty 

One year limited warranty

1 year limited warranty

Connectivity 

Bluetooth and Wi-Fi compatibility

Requires 2.5 GHz Wi-Fi

Reviews 

According to Knoji it has an overall score of 3.2/5 on 16 ratings.

According to Knoji it has an overall score of 4.2/5 based on 73 ratings.
Why Choose Owlet Baby Monitor?
Comfort for anxious parents: Having a gadget that continuously monitors your baby's vitals and gives you a real-time update offers peace of mind. Owlet baby monitors are very useful for parents who are worried about sudden infant death syndrome (SIDS).

According to most parents, the Owlet is a valuable assistant for preterm and term newborns since it allows them to recreate the vital sign readings recorded in the hospital. It offers an easy transition from the hospital to the new home.

Measures comprehensive health data: Many reviewers appreciate the Owlet sock for providing detailed oxygen levels and heart rate information.

Calm night:nParents can sleep amicably since they don't have to worry about SIDS because the Owlet constantly monitors the baby's vitals.

Different and comfy sock sizes: Most parents enjoy how the sock fits on their baby's feet and that there are three sizes to choose from to accommodate a growing infant. Owlet  baby monitors can alert parents when the newborn has stopped breathing due to persistent sleep apnea. Therefore, it's a crucial device to save the baby's life.

It offers excellent sleep data to enable you to know how long the baby sleeps and the frequency in which they wake up during the day or night.

Owlet Cam produces high-quality pictures. The night vision images have excellent quality.

Owlet Smart Sock and Cam are easy to set up and simple to use

Owlet's software is compatible with various devices, therefore ideal for babies under the take of multiple individuals

Owlet's software is intuitive and straightforward to use. Smart sock, Owlet cam and the Owlet application ensure that the information is real-time and accurate.
Why Prefer Neebo Baby Monitor over Owlet Baby Monitor?
Owlet baby monitors are expensive to some people. However, it's worth the cost. If you have a tight budget and you still want detailed health statistics for your child, you can go for the Neebo baby monitor.

In some cases, Owlet delays the image feedback. According to some individuals, the image lag could be due to internet connection and not the product itself.

Owlet has the habit of ringing false alarms that mostly frustrate the users when they attend to them and find the child in good condition. The false alarms are avoided by ensuring the monitor is fitted well.

Some of the Owlet baby monitor reviewers report technical difficulties. For example, the sensor is not able to make good skin content.
Winner: Owlet
Here are some of the aspects that make Owlet brand superior to Neebo brand:
Affirm financing support

Debit & prepaid card support

Free return policies

Free shipping policies

Google Pay support

Estimated greater brand recognition than Neebo

More frequent discounts and promotions than Neebo

PayPal support

Offers gift card support