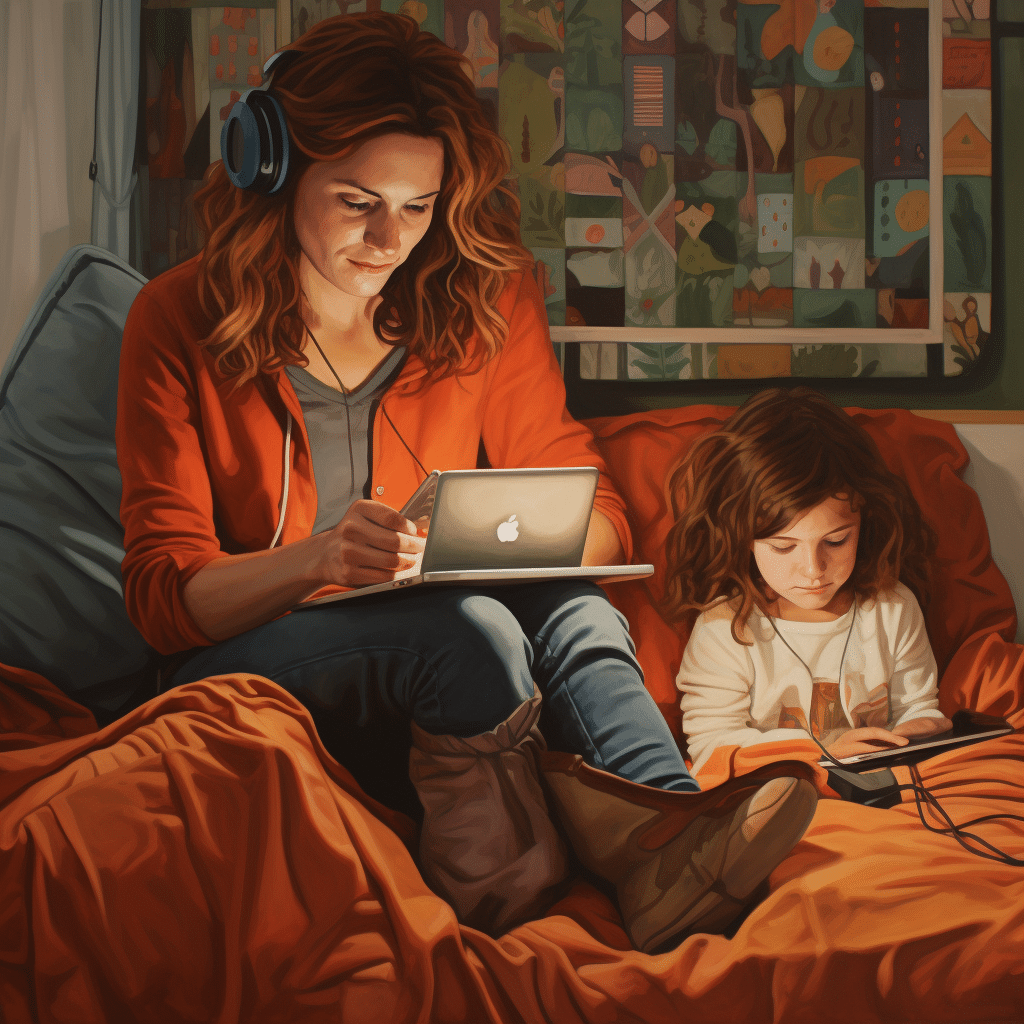 Long-Distance Parenting: Effects, Challenges and Supportive
Long-Distance Parenting: Family separation is one of the stressful experiences that threaten the solid connection you've with your child. However, long-distance parenting can't be due to separation alone. 
Whichever the case, the child's neurological and behavioral development is not spared. The major problem that affects your child with long-distance parenting is early-life stress.
Over 20,000 migrant children were forced to separate from their parents at the border between the United States and Mexico in the past years. The practice stopped due to the policy implementation and the effects that the population noted with long-distance parenting on their children.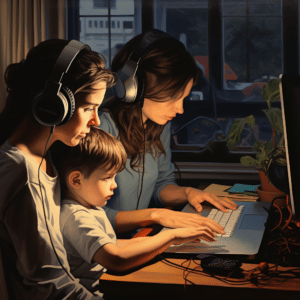 According to the Stanford psychologist Professor Ian H. Gotlib, parent-child separation for long-distance parenting causes early stress, anguish, guilt, despair, and worse of it all, depression.
When the child lacks immediate parental protection
Negative emotions will pile up in their minds to disrupt their learning abilities and life skills that help them cope with life-changing events and all that adulthood offers.
No parent wishes to leave their children to thrive on their own. On the other hand, children tend to feel scared and desperate when left to explore life without parental guidance and support.
Unfortunately, long-distance parenting is sometimes unavoidable. Luckily, there is a way you can maintain closeness and emotional presence for your child despite the long distance.
In children, early-life stress related to long-distance parenting is the primary risk factor that predisposes your child to depression and suicidal behaviors. It also affects brain development.
Such is prone to happen because, as you know, children entirely depend on their parents to meet their needs. When they miss any basic need, and there are no ways to help them communicate adequately to the facilitators, they start feeling emotionally unwell, and suicidal thoughts set in.
Parents play a crucial role in providing a supportive and nurturing environment for children. That helps brain development. The psychological consequence of long-distance parenting exerts significant stress on the young brain to traumatize the child, making them intellectually inferior in adolescent years.
The negative effects of long-distance parenting don't spare parents
You will feel stress-free after reuniting with your child, but before that, as you practice long-distance parenting, blame, guilt, and despair will hunt your ways. All the powerful emotions will disrupt your peace, and you will always be anxiously trying to know how your child is doing on the other side.
Well, parents can get depressed with long-distance parenting. Still, according to the research done at Stanford University, depression in long-distance parenting is more in children, especially if the period is prolonged.
In addition, children have difficulty recovering from stressors, unlike their parents. Anything happening around your child has the effect of manipulating their emotions and eliciting adverse reactions.
Is there a positive effect on a child with long-distance parenting? Anecdotally and evidently yes, but only if you practice active parenting despite the distance.
The Beneficial Techniques to Help in Long Distance Parenting
Long-distance parenting may drag the most resilient parents down with a major case of heartsickness, regardless of how great or little the distance is.
While adults may be better suited to deal with some of the emotional challenges of parenting, most children will struggle to adjust and cope with being away from one or both of their parents for an extended period.
Parents must learn to pay close attention to children's emotional needs to provide the necessary support for proper behavioral and neurological development.
Preparation is the key to successful and healthy parenting. Long-distance relationships need more preparation plus flexibility, and co-parenting is not an exception.
Follow the techniques below to have healthy and fruitful long-distance parenting;
When children have solid connections with both parents, they feel better even if the communication comes from far away. Long-distance connections make it more difficult to maintain links of co-parenting, but they are crucial. Parents should corporate bringing up their child to a responsible adult.
Create a Precise and Adaptable Parenting Plan
Long-distance parenting needs adequate preparedness. When children travel long distances, parents must formulate a plan that addresses communication, timing, expenditures, and expectations. From your parenting plan, ensure that you can effectively respond to the inquiries that will inevitably arise when your child is far from home.
Children may adjust to long-distance with structure and clear expectations. A regularly planned phone call or video chat, for example, may offer children something to anticipate next when speaking with their long-distance parent.
However, consistency in communication and planning must be matched by consistency in implementation. Therefore, both co-parents must work to ensure that these regularly planned discussions go off without an ugly incident.
Protect and Inspire your Child
If protocols are in place from the beginning, it is simpler to assist children in coping with long-distance separation. Parents have to be persistent and always available to support their children on long-distance parenting.
Parents who've already gone through the same issue have shared their suggestions for bridging the long-distance gap in parent-child interactions through the internet. Through the internet, communication is real-time, and you will know when your child is in need.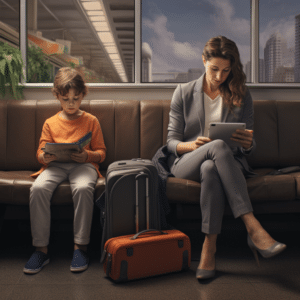 Final Thoughts
Long-Distance Parenting: Long-distance parenting has both emotional and behavioral effects on your child. The major concern is the early-life stress predisposing the child to depression and suicidal thoughts. 
Luckily, with active and consistent long-distance you can still support your child to lead a life that you've always admired them for having. Co-parenting is crucial, and every parent plays a vital role in the child's early developmental stages.
Ultimately, create a plan on how you will be communicating. Let the child know that you're there and listen to their problems without judgment. Please encourage them to lead a positive life as you protect and inspire them with the help of various sources available on the internet.