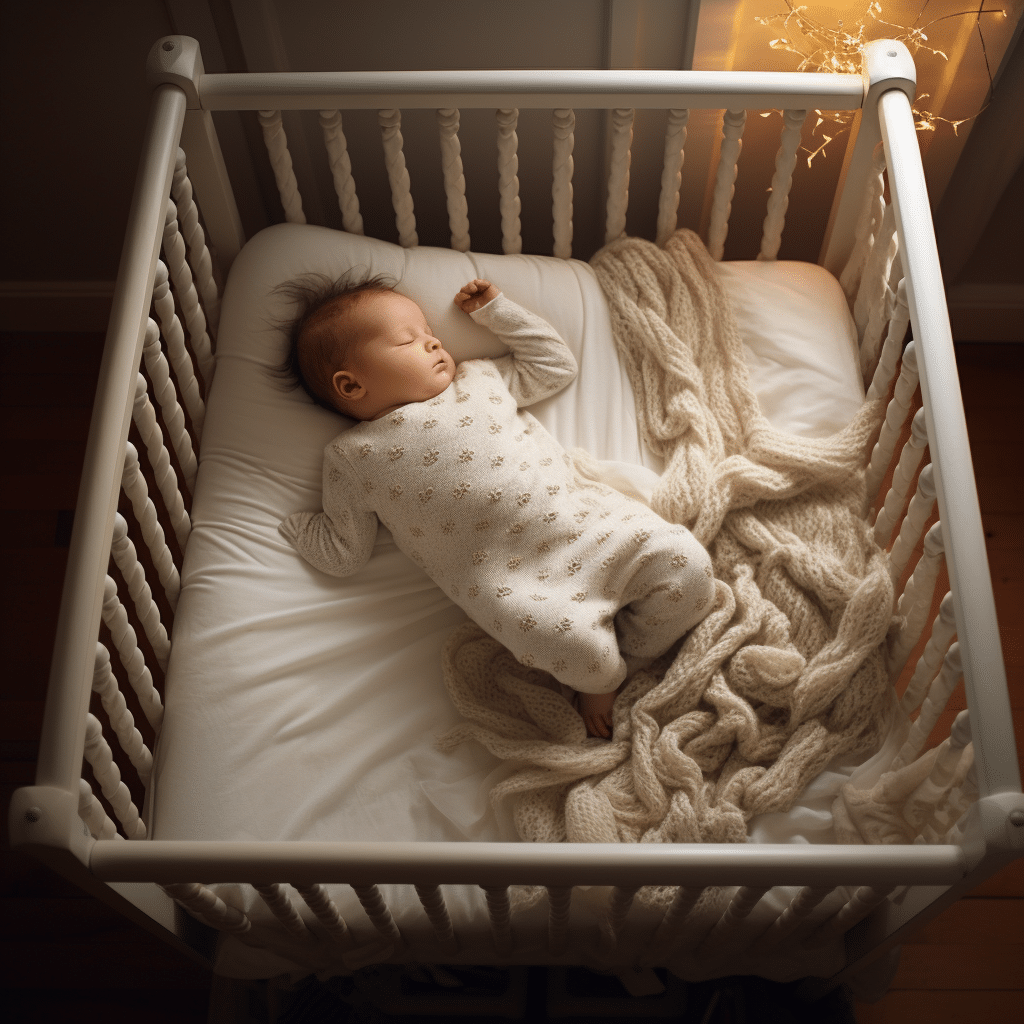 Do Crib Mattresses Expire? Understanding Lifespan and Safety
As a parent, it's understandable that the safety and wellbeing of your child is always at the forefront of your mind. Making one of the most important decisions for their health requires a lot of care and thought, particularly when it comes to investing in a suitable crib mattress. So, have you ever asked yourself: do crib mattresses expire?
To answer this question and provide as much information on the matter, let's take a closer look at what a crib mattress is made up of, its various types, materials used, reasons why they might expire, potential risks of expired mattresses and how to make sure yours lasts as long as possible.
Related: WHY DO CRIBS HAVE SLATS?
By the end of this article, you'll be better equipped with knowledge on whether or not your crib mattress has an expiration date and how to ensure it's providing the best environment for your little one.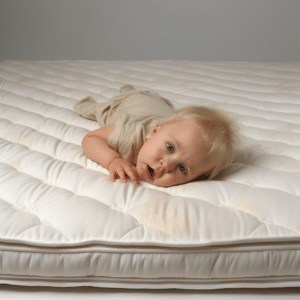 Do Crib Mattresses Expire?
When it comes to whether crib mattresses expire, parents have plenty of questions. The short and sweet of it? There's no official expiration date. Yet, there are several reasons that make a mattress unsuitable for use.
One possibility is if the mattress becomes worn over time – dips, lumps, and deformities can all lead to a lack in support and potential harm to babies. Believe it or not, a torn cover can even be a suffocation hazard! Further, if the mattress accumulates mold, mildew, or bacteria, young children and babies may experience allergic reactions or respiratory issues.
Different experts bring forth different beliefs when it comes to crib mattress expiration. Some believe it should be replaced every three to five years, others much longer. The lifespan largely depends on variables such as usage, maintenance, and composition of materials.
Ultimately, the responsibility of determining if a crib mattress needs to be swapped out rests solely with the parent. If evidence of deterioration is present, whether that's wear and tear or mold and bacteria, then it would be remiss to not consider replacing. In cases where doubts surrounding safety and suitability arise, all parents should err on the side of caution and switch out their child's mattress.
What is a Crib Mattress?
When considering a crib mattress for your little one, safety is paramount. Available in foam and innerspring designs, the range of options can be somewhat daunting. Foam mattresses are typically lighter and cheaper, but often lack the support durability of an innerspring.
The latter will provide firmerness and last longer, however they usually are heavier and more expensive. When it comes to materials, many include foam, cotton, wool or latex – with organic and hypoallergenic varieties being available to those worried about their child's exposure to chemicals or allergens.
The good news is, standards and regulations are in place to guarantee that all crib mattresses meet a certain criteria. They must be firm and flat within two inches of thickness and fit snugly so as to avoid any gaps which could be a suffocation hazard. Additionally, they must always be composed of non-toxic materials free from harmful chemicals. This way, you can rest assured knowing your decision has been made with quality and safety in mind.
Signs That You Need to Replace  The  Crib Mattress
As a parent, it's essential to know when your baby's crib mattress has expired and is no longer suitable for use. Here're typical indicators that your mattress should be replaced:
When you spy Visible indications of wear or tear like deformation, lumps or bulges, or tears and breaks in the cover.
If the mattress develops a foul odour – this may be an indication of mould or bacteria flourishing, so take action quickly to ensure your child's wellbeing.
You detect discoloration or stains, as these could suggest exposure to moisture or other harmful substances, potentially leading to mould or bacterial growth.
Your child struggles to sleep comfortably on their mattress – over time, the material can break down making it less supportive, and therefore unsafe.
The mattress is aged seven to ten years old – most Mattress specialists recommend householders replace their mattresses every seven to ten years due to materials breaking down and becoming insufficiently supportive.
Risks of Using an Expired Crib Mattress
The potential risks of utilizing an expiring crib mattress are serious and potentially fatal. While the precise reasons behind Sudden Infant Death Syndrome (SIDS) remain uncertain, research implies that too soft or sagging surfaces can elevate the risk.
Related: HOW TO PROTECT BABY FROM HITTING HEAD IN THE CRIB
Moreover, such mattresses may become worn-out over time, creating slumps or hollows which can lead to suffocation if infants roll onto their stomach or face during sleep.
In addition, mold, mildew, bacteria, dust mites and other allergens can thrive on aged materials, with detrimental impact on a baby's respiratory system and allergies.
Old mattresses may also effect poor sleep quality leading to physical and mental developmental issues.
It's imperative to be aware of the potential hazards that accompany crib mattresses, but their dangers can be easily avoided. By inspecting your child's mattress reliably and replacing it if need be, you are providing them with a healthy and supportive sleeping space. Furthermore, select a mattress with the 'GREENGUARD Gold Certified' label or one that is certified organic for guarantee of its security and environmental compliance.
How To Prolong The Life of Your Crib Mattress
Crib mattresses may be pricey, but you can take steps to keep them in good condition for years to come.
Here are some tips for extending the life of your crib mattress:
Invest in a mattress pad: Investing in a waterproof mattress protector is a great way to protect your crib mattress against spills, accidents and other damage. Choose a breathable one that fits snugly on your mattress.
Rotate the mattress: Rotating your crib mattress every few months will help even out wear and tear and prevent sagging. Check with your manufacturer for instructions on how to rotate your mattress.
Clean regularly: Regular cleaning keeps mold, mildew and other damage at bay. Use mild cleaners and make sure not to get. It too wet– this could also damage the inside of the mattress.
Store appropriately: Plan on storing your crib mattress for an extended period of time? Make sure it's clean, dry and stored in a cool area away from moisture; otherwise. It could become damaged by mold.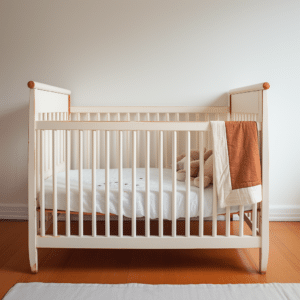 FAQs:
Do all crib mattresses expire?
While not all crib mattresses come with an expiration date. It's generally recommended that you replace your crib mattress after about 5-7 years of use. Sooner if it shows signs of wear and tear.
How can I tell if my crib mattress has expired?
Signs that your crib mattress may have expired include sagging, visible wear and tear, or an unpleasant odor. Additionally, if your child is not sleeping well or seems uncomfortable on the mattress. It may be time to replace it.
Can I donate or sell an expired crib mattress?
It's generally not recommended to donate or sell an expired crib mattress. As it may not meet current safety standards and could pose a risk to another child's safety. Instead, it's recommended to dispose of the mattress in accordance with local regulations.
Are organic crib mattresses better than non-organic ones?
Organic crib mattresses are made from non-toxic materials and may be a better choice for parents. Who are concerned about exposing their child to harmful chemicals. However, it's important to choose a mattress that meets current safety standards, regardless of whether it's organic or non-organic.
Can I use a crib mattress for a toddler bed?
In most cases, yes, you can use a crib mattress for a toddler bed. However, make sure to check the manufacturer's instructions to ensure that the mattress is compatible with the toddler bed frame.
Can I use a hand-me-down crib mattress?
It's generally not recommended to use a hand-me-down crib mattress. As it may not meet current safety standards and could pose a risk to your child's safety. Additionally, if the mattress is expired or has been used by another child. It may have accumulated mold, mildew or other contaminants that could pose a health risk.