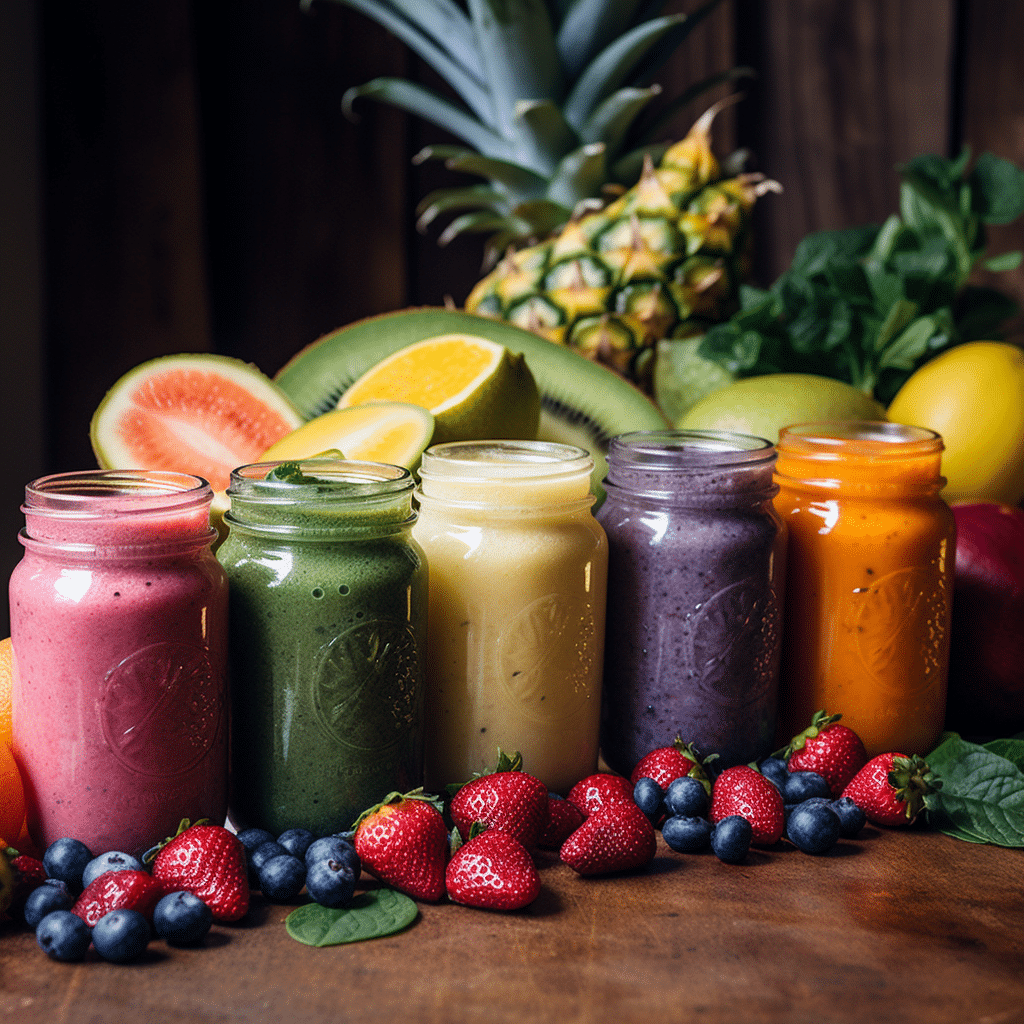 Delicious Smoothie Options for Fruit Aversion
Fruits are healthy and form a crucial aspect of our diet. They provide essential vitamins and minerals for normal body processes and nourishment. Fruits are also rich in antioxidants that help oxidize free radicals, preventing some cancers. Moreover, fruit is a good source of fiber that improves satiety, lowers blood cholesterol, and helps fight constipation. But despite all the health benefits, some people don't like fruits.
Most people who don't like fruit hate the texture rather than the fruit itself. Such people find the seeds from strawberries, pulp from oranges, or the sliminess of bananas distasteful. If you fall into this category, you may have difficulty finding a way to include fruits in your diet. And smoothies are a great way to help with that. This article discusses smoothies for those who don't like fruit.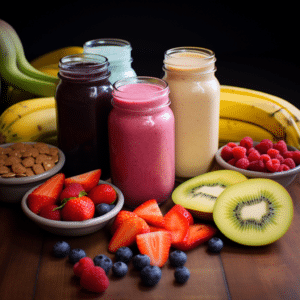 Smoothies For Those Who Don't Like Fruit
There are several ways to make smoothies enjoyable without the conspicuous taste of fruits. They include making:
Neutral-fruits smoothies

Fruit-less smoothies

Vegetable-based smoothies

Oatmeal smoothies

Nuts/seeds-based smoothies
Neutral-Fruits Smoothies
Neutral-fruit smoothies contain neutral-tasting fruits like avocados, pears, or peaches. These smoothies don't come with the real flavor of a fruit, and you might not even realize they contain fruits. Examples include:
Peaches and cream smoothies
This peach and cream smoothie includes raw almonds and peaches. The raw almonds add a creamy, hearty texture and flavor to the smoothie, just like making almond milk without the extra work.
To make peaches and cream smoothies, you'll need 1 cup frozen peach slices, two tablespoons raw almonds, 2 pitted Medjool dates, 1 cup water, and one teaspoon vanilla extract. Blend everything in a blender until smooth, and serve.
Wild blueberry lemon smoothies
Wild blueberries are among the berries with the highest amounts of antioxidants. When combined with fresh lemon zest, a bright and fresh smoothie is created that's perfect to start your day.
To make this smoothie, you'll need 1 cup of frozen wild blueberries, juice, and zest from half lemon, ½ cup canned pears in juice (don't drain the juice), and ½ cup unsweetened nut milk. Combine all ingredients in a blender and blend on high until smooth and creamy. Serve immediately and enjoy.
Fruit-Less Smoothies
Fruitless smoothies are a good way of enjoying smoothies if you don't like the flavor of fresh fruits. These smoothies are packed with nutrients and are healthy in their own right, without fruits. Here are a few examples of fruit-less smoothies that you can love.
Chai tea protein smoothie
This smoothie can be great to drink during breakfast or lunch. You can also drink it as a 4 p.m snack, especially if you've had a small lunch. The chai tea protein smoothie is not as thick or creamy as other smoothies, making it great for a snack.
To make this smoothie, you'll need 1 cup milk (of choice), two scoops of vanilla protein powder, 1 cup strong chai tea (like Oregon chai), I tsp cinnamon, 1 cup ice, and a tsp each of ginger, nutmeg, cardamom, and vanilla extract. Blend everything and enjoy.
Vanilla, date, almond-butter smoothies
Although dates are natural fruits, they are dried and not like other fresh fruits. These sugar-rich treats are packed with iron and other essential nutrients for body nourishment. Almond butter boosts healthy monounsaturated fats and minerals like zinc, calcium, and selenium.
To make this smoothie, you'll need two cups of almond milk, four pitted dates, one tablespoon of almond butter, two scoops of protein powder, and 1 cup of ice. Blend all the ingredients in a blender until smooth, and serve.
Vegetable-Based Smoothies
Vegetables, like fruits, are packed with essential vitamins and minerals. They're also high in fiber and antioxidants. If you don't fancy fruits, try these vegetable-based smoothies and see if they work.
Green detox smoothie
This green detox smoothie is good for your digestion health. The fiber from banana and pineapple, dairy-free protein from almond milk, and numerous vitamins from the kale are all great for your health and nourishment. Moreover, ginger and cayenne pepper contains lots of antioxidants and are excellent at boosting metabolism.
To make this smoothie, you'll need 1 cup almond milk/water, one handful of kale, one banana, 1 tsp ginger, ½ cup frozen pineapple, a few ice cubes, and a pinch of cayenne pepper. Blend everything until smooth and serve immediately.
Oatmeal Smoothies
Oatmeal is another healthy dish. It contains protein, complex carbs, and essential vitamins and minerals. Oatmeal is also high in fiber, which helps prevent constipation and enhance regular bowel movements.
You can make many versions of oatmeal smoothie, depending on your desired overall flavor. You can add fruits for sweetness or color or neutral-tasting vegetables for extra nutrients and antioxidants. An oatmeal smoothie comprising oatmeal, chocolate milk, and peanut butter is great and makes for a powerful breakfast.
Nuts/Seeds Based Smoothies
Nuts and seeds are high in essential fats, vitamins, and minerals. They also promote satiety and can be a great addition to any weight loss diet. Examples of nuts/seeds-based smoothies include:
Green colada smoothie
This green colada smoothie is great for a tropical vacation with an extra nutritional boost from spinach. Don't worry about tasting spinach when drinking this smoothie. This bright green smoothie tastes more like your favorite creamy and sweet cocktail.
To make a green colada smoothie, you'll need 1 cup frozen pineapple chunks, 1 cup packed baby spinach, 1 cup coconut milk, and either chia, hemp, sesame, or safflower seeds. Mix everything in a blender and blend until smooth and creamy. Serve immediately and enjoy.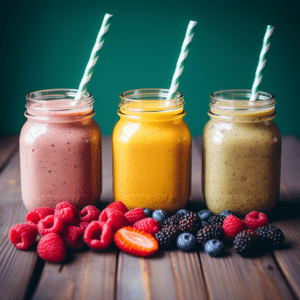 Conclusion
You don't have to be nutrient-deprived simply because you don't like fruit. There are many ways of incorporating fruits into your diet and benefit from them, like making smoothies. For instance, you can make smoothies with fruits that taste neutral or skip them altogether. You can also make vegetable-based smoothies.
Oatmeal smoothies are another excellent way of ensuring you get essential vitamins and minerals. And finally, there are nuts and seeds-based smoothies, to which you can add a touch of neutral-tasting fruit or vegetable for improved nutrition and color.