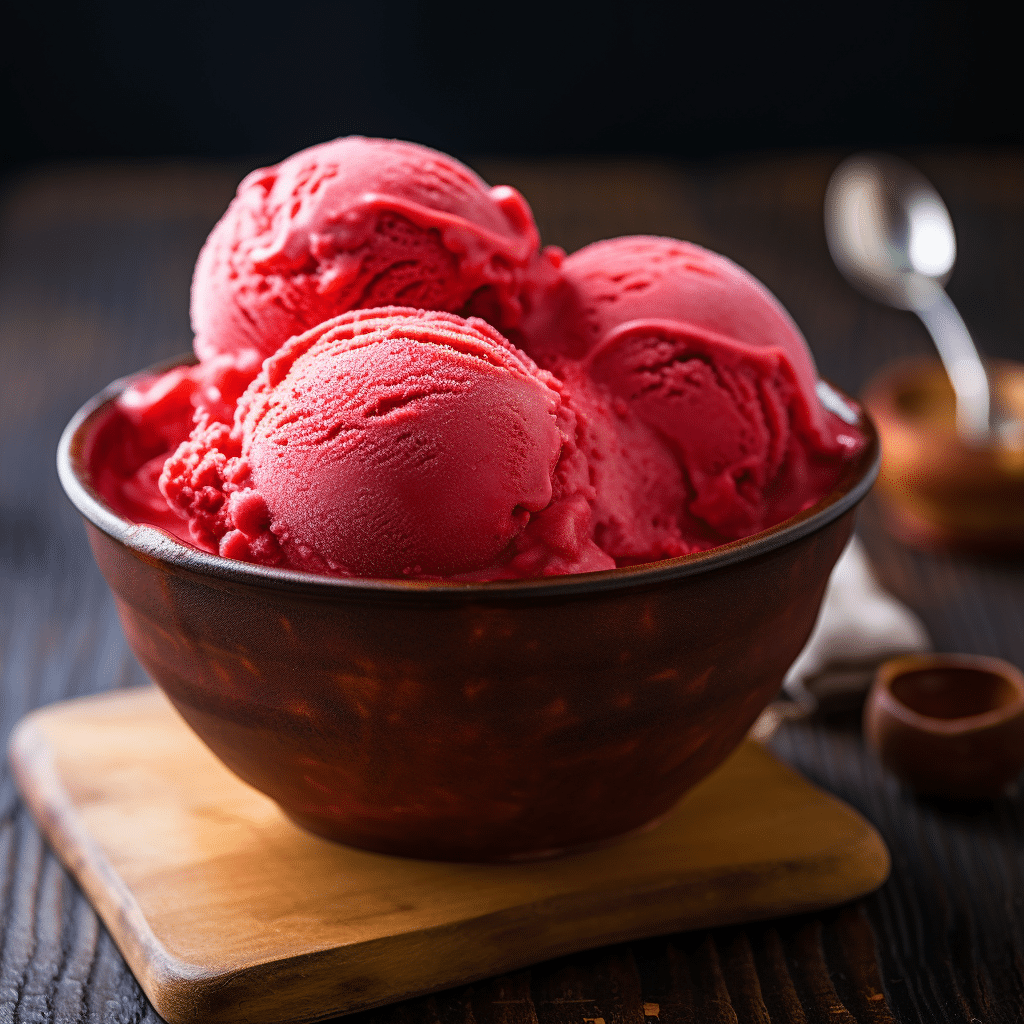 Delicious Big Red Ice Cream Recipe Guide
Big Red Ice Cream Recipe: If you love ice cream, you probably have a passion for making it yourself or have learned to do it by watching ice cream-related YouTube videos. If so, you may be the kind of person who likes preparing frozen desserts. Yes, ice cream is delicious and fun to make. However, it can be costly and time-consuming.
Many people know that ice cream is among the top great desserts. And anyone with a sweet tooth and who loves cooking will likely be interested in knowing how to make it. If that's the case, this article will show you how to prepare big red ice cream. But before that, remember making ice cream is pretty straightforward but relatively easy to mess up. So, be keen and follow instructions well.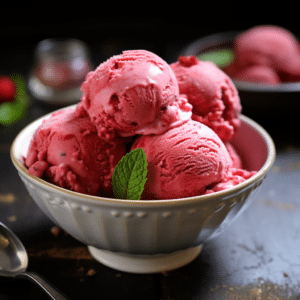 How To Make Big Red Ice Cream
Ingredients
1 ½ liter big red soda

Two cans of sweetened condensed milk

One large bag of ice 

One box of rock salt

14-quart ice cream shaker

1 lb diced fresh strawberries (optional)
Instructions
Start by pouring 1 ½ liter of big red soda into your ice cream container. Slowly add two cans of sweetened condensed milk and strawberries, and stir them together.

Layer ice and a layer of rock salt in the container and place it on the ice cream maker.

Freeze until ready to use. We recommend four hours as the minimum.

Serve your ice cream with a piece of cake, biscuit, or any of your preferred accompaniments.
What Can You Serve With Big Red Ice Cream
Big red ice cream is good on its own but can even be better and more delicious when served with sauces and sweets. There are no limits to what you can serve with this ice cream, whether chocolate brownie, chocolate mud cake, or drizzled in chocolate fudge sauce.
However, we recommend fresh fruit, waffles, or caramelized pineapples as the best side serving to big red ice cream. Here are more simple dishes you can serve alongside this ice cream:
Peach tart.

Pumpkin muffins.

Peach clafoutis.

Tiramisu.

White chocolate raspberry cheesecake.

Buttermilk pancakes.

Italian cream cake.
Can You Make Big Red Ice Cream Without Strawberries?
Yes, you can make big red ice cream without strawberries. If you can't find strawberries in your area or would instead not use them in your ice cream, feel free to replace them with other reddish fruits. Examples include red cherries, watermelons, raspberries, red apples, or pomegranate cubes.
Can You Make This Ice Cream Without Big Red Soda
Although big red soda is the main ingredient, and where the recipe derived its name, you can use other types of sodas and recreate your ice cream that suits your palate. Just use this recipe's basic part and change the soda and/or frozen fruit to customize it to any flavor combinations you like.
Many specialty sodas are available, so use your imagination and go crazy. Here are a few variations you may want to try:
Orange crush and frozen pineapple.

Cream soda with cherries.

Ginger ale with pineapple.

Ginger ale with peaches.

Cherry soda with dark cherries.

Pomegranate Italian soda and blueberries.
How Can You Make Big Red Ice Cream Popsicle?
Making big red ice cream popsicles is not difficult. You only have to pour the ice cream mixture into ice cream tools and then insert the popsicle into the middle of the ice cream, as you do when making popsicles. Then freeze it for a minimum of four hours, and you'll be ready.
Big Red Ice Cream Nutrition Information
Like other sweet treats, big red ice cream is high in calories. The nutrition composition of this dessert is as follows:
Calories

– this recipe has four servings, each containing 517 calories. Total carbs and sugars are 108g and 5.94 g, pretty high for anyone, whether you're on a low carbohydrate or sugar diet. For this reason, don't consume this ice cream regularly and instead make it a special treat that you enjoy once in a while.

Proteins

– big red ice cream contains about 13.62 g of proteins. Unlike other desserts, big red ice cream contains considerable protein and is not an empty-calorie dish.

Fats

– almost all ice creams are high in fats, and big red is no different. For each serving, you're getting 9.64g of total fat, out of which 34.55 mg is cholesterol. These amounts are high and unsuitable for anyone watching their fat intake.

Vitamins

– since this dish contains citrus, the predominant vitamin is vitamin C (22.9 mg), excellent at strengthening the immune system, helping in wound healing, and promoting healthy skin.

Minerals

– big red ice cream contains several minerals, including sodium, potassium, calcium, and iron, with sodium (730.05 mg) and potassium (537.25 mg) being the leading minerals.
Potassium and sodium play crucial roles in nerve transmission and ensuring osmotic balance. However, be careful about the amount of sodium you consume, especially if you're hypertensive or struggle with heart issues.
Calcium, which is crucial for bone health and hormone production, is about 171.6 mg. On the other hand, iron, a mineral that aids oxygen transportation and prevents anemia, is at 5.4 mg.
Can You Buy Big Red Ice Cream?
Unfortunately, big red ice cream is homemade and is not found in marketplaces. There are no brands currently producing this kind and taste of ice cream. So, you'll have to make it yourself at home.
However, the ingredients used for this ice cream are readily available at most grocery stores. And the preparation method is also easy. So, it shouldn't be a hassle for you to prepare this sweet haven.
How Long Can You keep Big Red Ice Cream In The Freezer?
After making your ice cream, freeze it for at least four hours. You can put the ice cream in large bowls and place them in inox containers before placing them in the freezer. This way, the shell will hold the ice cream for longer, increasing its hardness and preventing it from falling apart.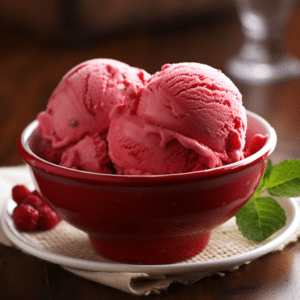 Conclusion
Big Red Ice Cream Recipe: If you love ice cream, you'll be blown with big red ice cream. It's easy to prepare, uses few readily available ingredients, and takes less than ten minutes to be ready. Remember to freeze the ice cream for at least four hours after preparation for the best results.