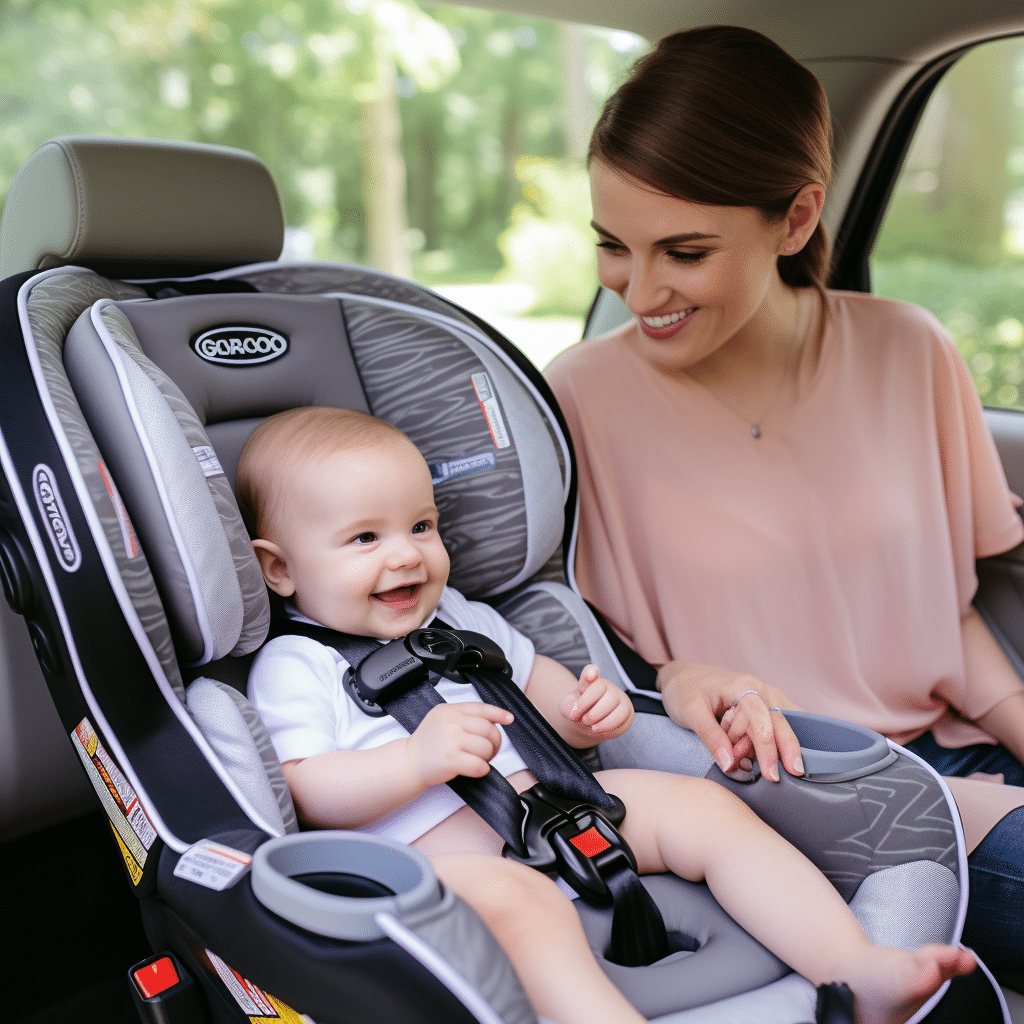 Cleaning Your Graco Extend2Fit Car Seat: Guide & Tips
The Graco Extend2Fit Convertible Car Seat is one of the best convertible car seats on the market. It's simple to use, easy to install, and has a high-quality design. The seat also comes with a 5-point harness that provides your child with the safest ride possible.
The seat is comfortable with washable covers and thick fabrics which won't soak much in the water. So, it is easy to clean and maintain. This article digs deep into how you can clean your Graco extend2fit car seat and its benefits. Let's find out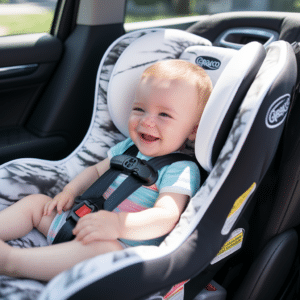 Cleaning Graco Extend2fit Convertible Car Seat
Before cleaning your car seat, check the manual for any specific precautions. For example, if any parts need to be removed from the car seat before cleaning them, like buckles or straps, you should remove them first, so they don't get submerged.
If there are no special instructions for cleaning the baby seat, proceed and start. Here is how to go about it.
First, clean the cover and fabrics
To clean the cover, remove it from your child's car seat. You'll want to remove any stains or spots on it before cleaning. Then use a clean towel to wipe down the fabric and cover itself. If there are stains, you can use a damp cloth with an enzymatic cleaner like Simple Green to gently wipe them away.
Be careful not to get any soap in the crevices of the fabric, where it will be difficult to remove later. You can also try blotting with a clean paper towel if necessary; just don't let it sit there too long! Then rinse with warm water and let the air dry before replacing it.
Clean the buckle
Now that you are through with the fabrics and cover, you will have to clean the buckle. And cleaning the buckle on the Graco Extend2fit car seat should be easy; you need to be careful not to use soap or other cleaners that could exaggerate the cause or not blend well with the fabric.
First, remove the buckle from the car seat. Then place it in a warm bowl of water with a non-abrasive sponge. The sponge should be clean and dry before you put it into your buckle; if it's dirty, you'll just end up putting more dirt into it.
Then, dry it off with a soft cloth before replacing it on the seat.
Cleaning Plastics
Cleaning the plastics on your Graco Extend2fit car seat can be a bit of a challenge. Even though the plastics don't absorb moisture, they do get dirty. So, the best way to clean them is with a microfiber cloth and water or mild soap. Just pour water onto the cloth, wring it out, and wipe down your car seat's plastic parts.
If you want to get even more out of your stain-free convertible car seat, consider investing in a soft brush designed specifically for cleaning convertible car seats. These brushes are designed to be gentle on all of your convertible's fabrics so that they won't damage your seat in any way!
For harness
The harness on your Graco Extend2fit Convertible car seat is an important part of its safety. You can clean it easily with cloth and soap, but avoid any cleaners that could contain bleach or ammonia.
Why You Should Clean Your Graco extend2fit Convertible Car Seat
Your Graco Extend2Fit convertible car seat is a great investment for your family. It provides your child with the best possible safety and comfort, and it will last for many years. However, like any other car seat, it needs to be cleaned regularly to retain its effectiveness. 
If you do not regularly clean your Graco extend2fit convertible car seat, it could lead to serious health risks for your child. Here is why you should regularly clean your Graco extend2fit.
Safety
The Graco Extend2Fit Convertible Car Seat is designed to keep your child safe, so it's important to maintain it regularly. Cleaning the car seat with an approved cleaning solution can help prevent bacteria and other microbes from growing in the toy bar.
Comfort
Your child cannot be comfortable if the seat is smelly. You should clean your Graco extend2fit convertible car seat every two weeks or after every use, whichever comes first. This will help prevent odors from developing and keep your child's car seat smelling fresh without having to wash it too often.
Why You Should Prioritize Graco extend2fit Over Other Baby Car Seats
Baby's Graco extend2fit convertible car seat is a revolutionary product designed to make your life easier and more enjoyable. It's a car seat that can convert from a rear-facing infant car seat to a forward-facing toddler car seat in one simple move, providing you with the flexibility and the space you need for your growing baby.
Ideally, this convertible car seat has many benefits, making it an excellent choice for parents. Below are some of them;
It's easy to install and use
The Graco Extend2Fit is super easy to install and use, so parents don't have to worry about struggling with their child's seatbelts or buckles. The seatbelt is easily adjusted using a lever on the side of the vehicle, and there's no need for you to stop at any stores or check out any websites before leaving home. The entire installation process takes less than 5 minutes!
This product meets or exceeds all federal safety standards, including those set by the National Highway Traffic Safety Administration (NHTSA)
Additionally, its safety features make it one of the best options for any parent. For instance, the harness system will help keep your baby safe in any situation.
The Graco Extend2Fit car seat is built with comfort in mind. The seat provides your child with a soft, plush, and comfortable ride. The seat includes an adjustable headrest to ensure a proper fit for your kid.
Overall, cleanliness should be your priority in your car seats for overall health.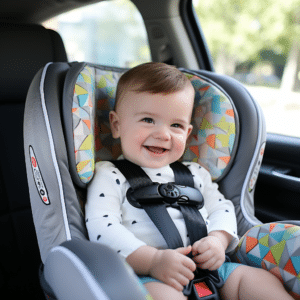 Bottom Line
The Extend2Fit of Graco is probably the finest and most comfortable seat you can get for your child. It comes with numerous recline positions compared to other available seats. 
However, as with most products, this model also needs proper care to retain its quality and comfort over a long period. So be sure to follow the above steps and clean them to maintain effectiveness.