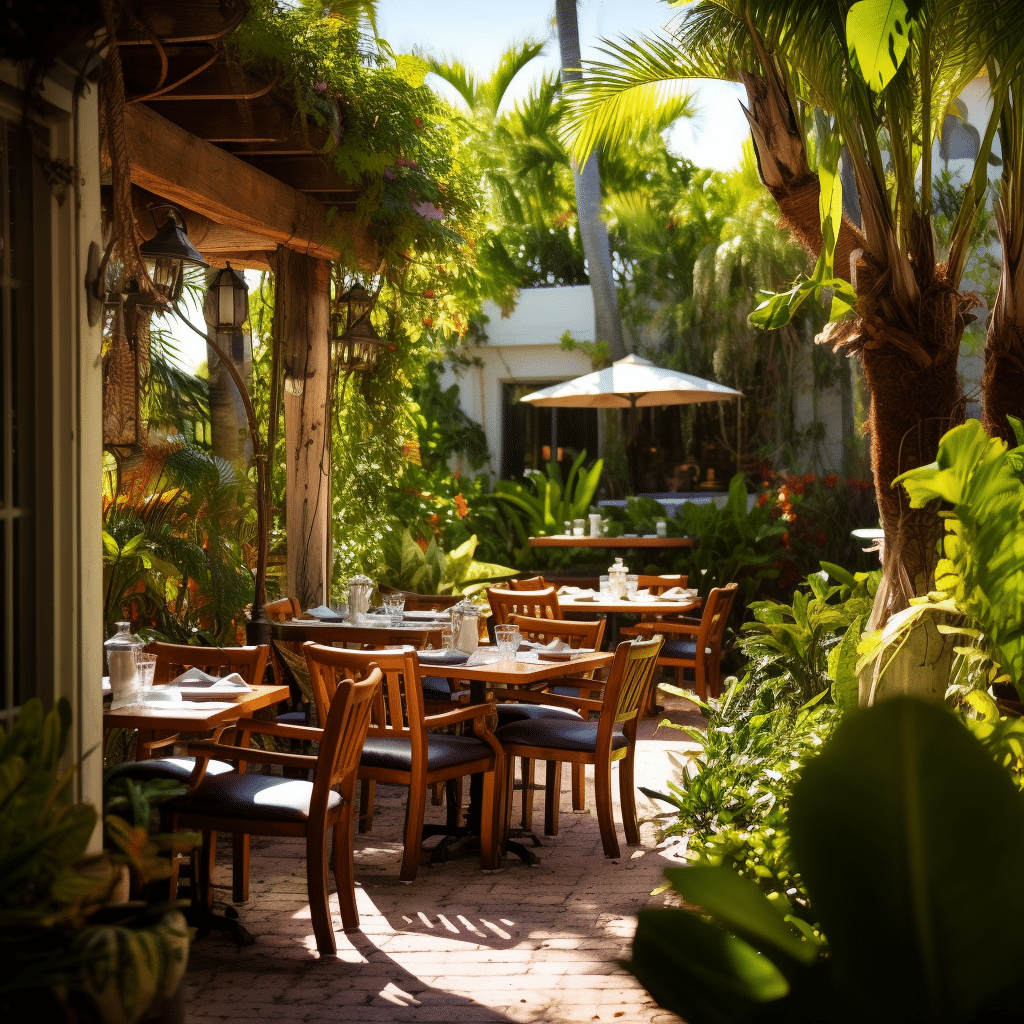 Best Organic Restaurants in Naples, Florida: Guide

Naples, Florida, is so versatile and an incredible tourist attraction. The snow-white sandy beaches with crystal clear waters, adventure parks, water sports, natural reserves, world-class culture and museums, upscale shopping malls, and sophisticated dining, all contribute to the awesome sceneries.
What's more, besides being a great tourist attraction, Naples is endowed with organic restaurants. Provide healthy and farm-to-table meals that ensure your goals of staying healthy are not jeopardized. The restaurants also let you enjoy mouth-watering dishes free from toxins and well prepared to meet your nutritional needs. This article discusses some of the best organic restaurants in Naples, Florida.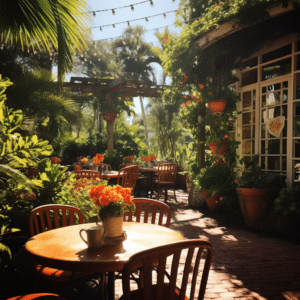 Healthy, Organic Restaurants Naples Florida
Having a place to dine is great, but knowing that the food there was responsibly obtained and prepared is even better. Here are the best organic restaurants in Naples.
Food And Thought
In 2004, Alfie Oakes opened Food And Thought at 2132 Tamiami Trail, West Naples, Florida 34102.
Currently, food and thought is more than a restaurant. It provides organic groceries and produce, real milkshakes, fresh juices, homemade baked goods, coffee, beauty products, herbal supplements, and sustainable clothing.
The menu at Food And Thought includes:
Freedom's Big Breakfast

consists of eggs prepared in your preferred choice, home fries, grits or fruits, turkey bacon, turkey or bacon sausage, and avocado or toast.

Holy Yamoli Sandwich

consists of avocado, yams, tomato, lettuce, onion, and vegan mayo.

Qubandilia

comprises pork, ham, pickles, yellow mustard, and swiss cheese on a tortilla.

Bunny Wrappit

is raw vegan lettuce made from avocado, sprouts, tomato, bunny cheese, and cucumber.
Food And Thought 2
Food And thought 2 was opened in March 2022 by chef Daniel Kniola as an organic restaurant and market. This restaurant is part of the original Food And Thought owned by Alfie Oaks and located at Tamiami Trail in North Naples.
Although a newer restaurant, Food And Thought 2 is built on the authentic Food And Thought organic restaurant and market principles. However, the former takes the culinary experience to a higher level than the latter by providing sit-down breakfast, lunch, dinners, and a full bar with live music and liquor, great for unwinding. It also has an organic market.
The meals at Food And Thought 2 comprise gluten-free and vegan meals, a full liquor menu, coffee and juice bar, all prepared from fresh farm ingredients, offering an exceptional culinary experience. The featured menu items include no-bake cheesecake, banana bread french toast, seasonal grilled cheese, meat lovers pizza, watermelon carpaccio, and stuffed tomato salad.
Cafe Nutrients
Situates at 285 9th Street, South Naples, Florida 34102, Cafe Nutrients was founded and is owned by Ming Yee. Ming Yee wanted to become a doctor but found his true purpose in offering healthy foods by adding specific botanicals and plants into the diet. This restaurant serves a plant-based menu ideal for vegans. The menu is based on local organic ingredients, which has seen Cafe Nutrients earn a reputation for healthy and high-quality foods.
Breakfast at this organic restaurant consists of:

Buen Rising Chimichanga

is made from tortilla flour, black beans, potato, tofu-walnut chorizo, greens, avocado, and sour cashew cream.

Coconut Parfait

comprises coconut yogurt, granola, and fresh fruit.

Mediterranean Panini

is sprouted bread, arugula, cashew cheese, avocado, walnut mear, and tomato.

Aztec Bowl

consists of walnut taco meat, red onion, house salsa, avocado, cilantro, and cashew queso.
True Food Kitchen
True Food Kitchen is at 5375 Tamiami Trail, North Naples, Florida 34104. This restaurant chain is well-established and founded by Dr. Andrew Weil, a renowned integrative medicine doctor. True Food Kitchen offers everything healthy, and there's something for everyone to love in the restaurant. Healthy versions of pizza, burgers, salads, bowls, sandwiches, gluten-free and vegan desserts, etc.
The favorite menu includes:
Grass-fed Burger

made with mushroom, umami, caramelized onion, parmesan, organic arugula, mayonnaise, and flaxseed burn.

Ancient Grains Bowls

comprised miso sesame glazed sweet potato, charred onion, turmeric, grilled portobello, cilantro pumpkin seed pesto, avocado, and snap pea.

Watermelon and Avocado Tartare

comprises watermelon, black sesame ponzu, bibb lettuce, avocado, and crispy plantain chips.

Vegetarian, gluten-free Flourless Chocolate Cake

comprises caramel, almond, cacao nibs, and vanilla ice cream.

Vegan, gluten-free, Flourless, chocolate chip cookies

served alongside ice cream.
Organically Twisted
Located at 1340 Pine Ridge & Livingston Road Naples, Florida 34105, Organically Twisted features vegan, vegetarian, and gluten-free menus. In Organically Twisted, you can dine in the seating area surrounded by beautiful plants and lush greenery, take out healthy and delicious meals to homes or offices, and do online ordering, giving you the convenience of placing orders. This restaurant also has beautiful plants and gardens on display, creating good vibrations for those visiting.
The menu here features:
Tacos Gone Nuts

– these are meatless tacos.

Curry in A Hurry

– made with mixed greens, tomato, carrots, cucumber, curried chicken salad, and cabbage.
Mung Bean Taco Salad

comprises a bed of greens with mung bean, tomato, tortilla chips, sweet potato with black bean salsa, and cilantro sauce.

Avo-Loco

consists of fresh greens, black bean salsa, sweet potato, avocado, and cilantro sauce.
The Local
The local is situated at 1340 Livingston Road, Naples, Florida 34105. This restaurant is award-winning that doesn't disappoint. The foods are farm and sea-to-table, ensuring fresh meals always. The Local is open for brunch, lunch, and dinners. Favorites menu among many include:
100% In-House Ground Grass-Fed Fresh Beef Burgers
carrots pickled onions, red bell peppers, lemongrass, ginger, radish, cabbage, and cabbage slaw round out the ingredients for Korean tacos cooked with 100% grass-fed beef and palmetto creek ranch pulled pork.
Cowboy-Rubbed Beef Briske

t – comprising coffee and brown sugar rubbed farm briskets, served with arugula, tomato, avocado, and roasted tomato salsa.

Sauteed Snapped Piccata

– made with shallots, capers, garlic, olive oil, plus lemon juice.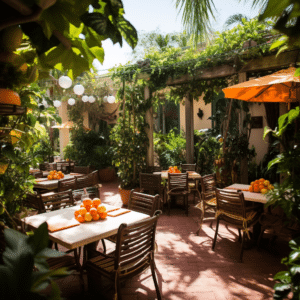 Conclusion
Naples, Florida, is a good place worth visiting. It has a great natural beauty that serves as a unique tourist attraction. Naples also has a rich culture that impacts the cuisine of most restaurants. If you're health-conscious individual planning to visit this place, don't worry about your nutritional and dietary needs. There are a couple of organic restaurants that offer healthy farm-to-table meals tailored to specific diet types. Whether vegan, gluten-free, etc.