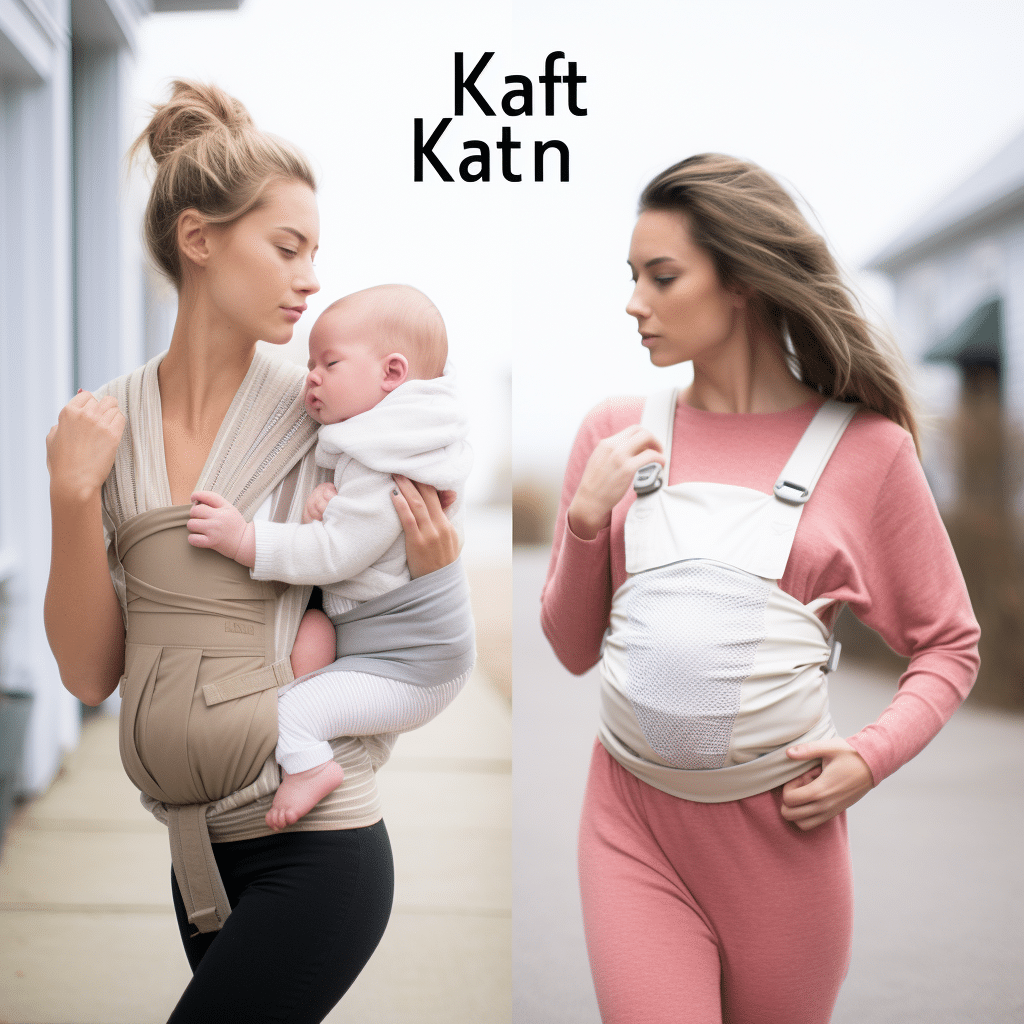 Baby K'tan Breeze vs. Active: A Detailed Comparison
Baby wraps are great for bonding. They offer good skin-to-skin contact between the baby and the parent. In addition, it helps the caregivers handle newborns with top-notch care while keeping their hands free.
Most wraps require a good knowledge of the long fabrics' complex twists and tie mechanisms. The entire process can be intimidating and risky if you fail to properly tie and fix all the elements. The best solution to all such miseries and risk-taking behaviors is Baby K'tan Wraps.
Baby K'tan wraps don't require you to follow endless tutorials on how you can tie them. They are already wrapped and sewn in a secure position. You only need to wear and put your baby into the Baby K'tan wrap.
The ergonomic design of the Baby K'tan baby carrier makes you feel comfortable while your baby is wrapped around your body. They are machine washable and easy to maintain. That is why Baby K'tan is the most famous wrap carrier.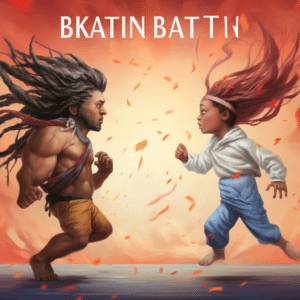 If you have a problem deciding between Baby K'tan Breeze and Active models, this article is meant for you. Stay tuned as we compare them in detail. Check the comparison table, similarities, differences, and a conclusion to help you know the model you can pick for you and your baby.
Baby K'tan Breeze vs. Active: Comparison 
Spefifications
Baby K'tan Breeze
Baby K'tan Active
Carrying Positions

Adventure(front outward facing)

,

Explore(front side facing), Hip, Hug(front inward facing), Kangaroo(infant)

Adventure(front outward facing),

Explore(front side facing),

 

Hip,

 

Hug(front inward facing), Kangaroo(infant)

Color Options:

Three

Four

Machine Washable:

Yes

Yes

Manufactured In:

China and Guatemala

China and Guatemala

Material

All natural Fabric

Not all natural fabric

Material:

100% Cotton

100% Polyester performance sports mesh

Moisture Wicking:

No

Yes

Size Options:

6 sizes – XXS, XS, S, M, L, XL

6 sizes – XXS, XS, S, M, L, XL

Texture

Feel soft

Silky

UVA Protection:

Yes

Yes

Weight Limit:

Birth to 35 lbs

Birth to 35 lbs
Baby K'tan Breeze vs. Active: Similarities
You can use either of these baby carriers from birth through toddler years. The highest weight restriction for a Baby K'tan Breeze and Active is 35 lbs.
However, these wraps provide enough neck support for babies. Your baby should weigh more than 8 lbs. before you start using Baby K'tan.
Both carriers are a viable substitute for large buckle carriers and feature a double loop construction. To keep the user and infant cool, they both employ lightweight, breathable Fabric.
Baby K'tan Breeze vs. Active: Differences
The Breeze features a soft material, and the Active has silky material, even though each K'tan baby wrap design is the same.
The Breeze models are perfect for mothers who want a simple wrap and are interested in utilizing natural fabrics for their baby's skin. 
Breeze combines a half jersey knit and a half mesh knit. Your kid will remain calm thanks to the mesh and lightweight materials that promote ventilation.
The Baby K'tan Active is constructed of a unique Nylon/Poly/Spandex material called "HeiQ HyProTect," whereas the Breeze is made entirely of natural cotton. The Active wraps are moisture-wicking mesh like the workout legging or yoga pants.
Despite not being a natural material, there are several advantages of Baby K'tan Active:
In the summer or warm weather, it is substantially cooler.

The cutting-edge performance fabric provides antibacterial defense. The moisture-wicking material combats the germs and smells.

With UVA and UVB protection, Active models' unique material shields you from the sun's damaging rays.
One disadvantage of the K'tan Active silky Fabric is that it may seem slick compared to other textiles. As a result, you should be careful not to clothe infants in silky clothing; otherwise, your baby may slide out of the baby wrap.
The Breeze variants may all be machine washed, while the K'tan Active model must be hand washed.
These carriers stretch as they are used and  they can grow with your child. However, the manufacturer advises cleaning them to 'shrink' to their original size and provide a tight fit.
The Breeze versions may quickly be laundered back to their original size, while the Active has to be hand cleaned and air dried.
Compared to the Breeze style, the Active variants are more stretchable. That is a result of the materials usedr. Baby Ktan Active is more elastic than Baby Ktan Breeze.
The cloth used in The Breeze is entirely natural and has some flexibility. On the other hand, the Active is more flexible, and if you don't obtain the proper size, it could be overstretched and unpleasant for you and your baby.
Baby K'tan Breeze vs. Active: Which is better?
The most outstanding baby carrier should match your lifestyle. Also, consider the wrap features. In the case of Breeze and Active carriers, they are both excellent carriers.
Do you intend to have a summer baby? You can escape the heat and spend time outside with the Active model. Because of Active wrap carrier's moisture-wicking Fabric, you and your baby will be comfortable.
Do you desire a year-round, simple carrier? The Breeze is a machine-washable cotton wrap with breathable Fabric that works well every season. Breeze performs admirably in a warm environment.
Baby K'tan Breeze Quick Overview
Key Features
Made of natural Fabric

Fits on easily

Great for the newborns

Allows comfortable sleeping and discreet nursing

Convertible carry bag stores the carrier when not in use
Pros
Available in different sizes

Easy to remove

The decent position that makes the bay feel comfortable
Cons
Lack moisture-wicking properties

Difficult to adjust the back loop
Baby K'tan Active Quick Overview
Key Features
Convertible carry bag

Great for newborns

Easy to wear,

Discreet nursing and sleeping features

Polyester mesh with moisture wicking

90% UVA and UVB protection
Pros
Light and stretchy Fabric

Has moisture-wicking mesh

Offer snug fit
Cons
Can cause back pain with prolonged wearing