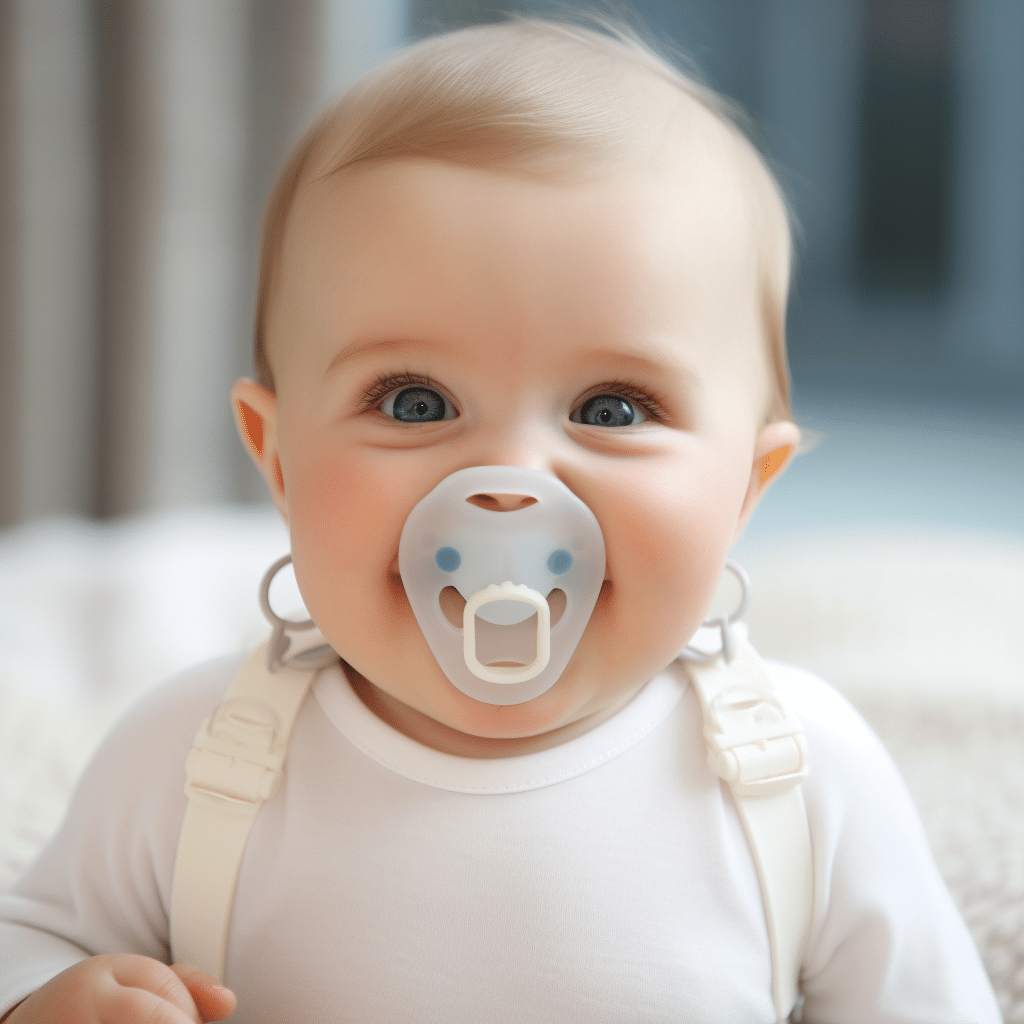 Are BIBS Pacifiers Safe for Your Baby?
Whether you prefer calling it a dummy, binky, soother, or bo-bo, a pacifier is an essential item for your baby during its first year. Babies are born with the innate need to suck, and a pacifier can help calm and drift your little one off to sleep, giving you a moment to come up for air.
Regarding pacifiers, there are many different brands in the market today. BIBS pacifiers are one of the best and most reputable brands. This brand is loved by many and receives excellent reviews about its products. But how safe are their products? Can you trust them with your child? Are BIBS pacifiers safe? Stay hooked to find out.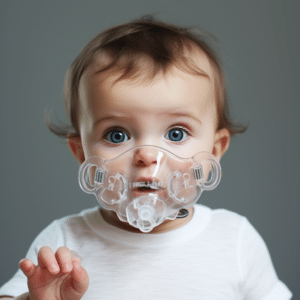 Are BIBS Pacifiers Safe
Yes, BIBS pacifiers are safe. That's so because they are made of safe materials, latex, and rubber. They are also certified to be safe by the EU directive concerned with safety, health, and the environment. BIBS pacifiers contain vent holes that prevent moisture build-up from saliva, causing sore spots and rashes.
Here's to more on BIBS pacifiers safety:
Safe Materials
BIBS produce its pacifiers using two materials: natural rubber latex and silicone.
Natural Rubber Latex
This is a natural material made from a sticky milky fluid tapped from the Hevea tree. The liquid is refined to yellow/brown rubber, leading to soft, elastic, and resilient materials resembling a mother's soft nipple.
Since rubber is a natural material that has been safely processed, it's safe for your baby. However, as an all-natural product, rubber is affected by natural factors like air, UV light, heat, and saliva.
Its elasticity also allows the nipple to change size and shape, thanks to a baby's strong vacuum created by sucking force. This makes the nipple expand, especially if not replaced in time.
When using natural rubber BIBS, scald instead of boiling and replacing them after every 4-6 weeks.
Silicone
Silicone is an industrially made odourless, pure, hypoallergenic, and taste-neutral material. It is safe and 100% free of harmful and endocrine-disrupting ingredients like PVC, BPA, and phthalates. This material is not as soft as rubber, but retains its shape, can withstand high temperatures, and doesn't age.
Air Vents
All pacifiers under the BIBS umbrella are made with vent holes. The holes ensure minimum contact with your child's delicate and sensitive skin around the mouth. This means there would be less chance of moisture build-up from saliva that may cause sore spots and rashes.
Moreover, the vent holes ensure your baby can still get air even when they put the entire pacifier in their mouth, which rarely happens. In case this happens, gently take the pacifier from your kid's mouth.
Certified To Be Safe
All BIBS pacifiers are made in Denmark/EU and conform to the EU directive regarding safety, health, and environment, EN 1400 + A2. These pacifiers also undergo extra testing in North America and are certified according to the ASTM F963 + 17 standard.
About BIBS Pacifiers
BIBS are a high-quality pacifier brand that has been in the market since 1978. They have been improving and perfecting their pacifiers for over four decades, modifying materials and designs as needed, ensuring the pacifiers are the best the market can offer.
BIBS company prides itself on sustainable practices and charity work to help children and caregivers globally.
The goal is to produce baby products made from top-quality and attractive materials. For this reason, they offer different subtle but striking color options. Their pacifiers come in various styles, each designed and made with care.
BIBS pacifiers cost between $7.99 for one to about $16.99 for sets of two and almost $30 for packs of four. You can purchase them at Amazon or Buy Buy baby.
Benefits Of BIBS Pacifiers
There are a couple of reasons why BIBS pacifiers are great. They are:
Longevity – BIBS are committed to using only the best materials. They've been in the market for decades, a testament to their popularity among veterans and new parents.
Widespread use – many parents around the globe use their pacifiers.
Materials – BIBS pacifiers are made from 100% natural rubber latex to resemble mama's skin, making the transition from breast to pacifier easy. They also have pacifiers made from food-grade silicone 100% BPA, PVC, and phthalates.
Design – the design is simple and a nod to the past with a calm and classic style. They also have over 30 colors to choose from, so, you can't lack choice.
Size – BIBS pacifiers come in 3 sizes, 0-6 months, 6-18 months, and 18-36 months. This makes it easy to size up as your baby grows.
Air holes – the vent holes on these pacifiers leave you to rest assured that your baby can breathe easily. The holes also reduce skin irritation.
Ring on the outside – the ring makes it easy for small hands to grab the pacifier and return it to their mouths.
Downsides Of BIBS Pacifiers
Size – although there are various sizes, some parents report that the smallest size is still big for their newborn. They also say that the size is inconsistent from one order to another.
Smell – the 100% rubber smell can put off babies.
No cover – unlike other popular pacifier brands, BIBS pacifiers don't have a covering to protect them on the go.
Price – BIBS are on the higher end than other brands.
Nipples may rip – some parents complain that the nipples rip easily, creating choking hazards.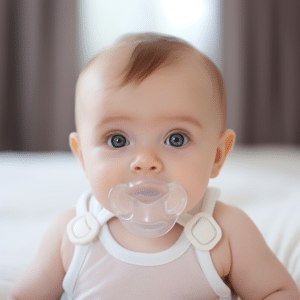 Conclusion
So, are BIBS pacifiers safe? Yes, BIBS pacifiers are safe. They are made of safe materials like 100% natural rubber latex or food-grade silicone, and don't include any endocrine-disrupting chemicals like BPA, PVC, or phthalates.

These pacifiers also come with vent holes which reduce skin irritation and moisture build-up. Lastly, BIBS pacifiers conform to the EU directive on safety, health, and environment and are certified as safe by the ASTM F963 + 17 North American standards.